City Councilmember Antonio Reynoso is working his way through Brooklyn neighborhoods on a listening tour.
"I'm having a great time," Reynoso, who is campaigning to succeed term-limited Brooklyn Borough President Eric Adams, told BK Reader. "The support has been overwhelming. I'm learning so much from different people and communities."
So far, Reynoso's listening tour has taken him to Bed-Stuy, Crown Heights, Bushwick, Sunset Park and East New York. He currently represents the 34th District, which includes Williamsburg and Bushwick.
Most people he has encountered on the campaign trail are focused on "hyperlocal" quality of life issues on their block or in their neighborhood — ranging from road repairs and public safety, to installing basketball rims at playgrounds.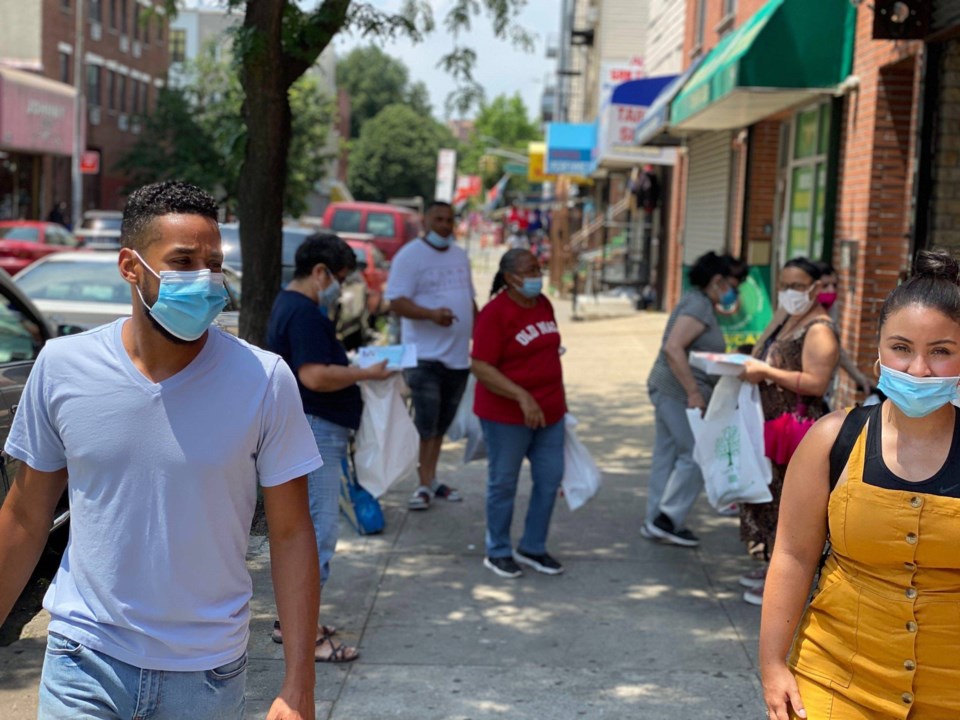 "Constituent services are so important. I will have a strong constituent services office as borough president," he vowed, adding that one of his goals is to encourage Brooklynites to think about the entire borough and "what the greater good looks like."
On Sept. 24, Reynoso announced a slew of endorsements: Public Advocate Jumaane Williams, State Senator Julia Salazar, Assemblymember Maritza Davila, District Leader-elect Kristina Naplatarski and District Leader-Elect Samy Nemir Olivares.
"Brooklyn needs a borough president who is a fierce champion for working people and social justice - the times we are living in demand nothing less," Williams said in a statement, adding that he and Reynoso have battled together "in the political trenches" to improve quality of life across the city.
On Oct. 1, Assemblymember Jo Anne Simon, a Democrat whose district includes Carroll Gardens and Gowanus, launched her borough president bid. The growing field of candidates includes Democratic City Councilmember Robert Cornegy Jr., who represents Bed-Stuy and Northern Crown Heights. At this early stage of the 2021 race, Cornegy, a top contender for the seat, raised $192,556. Reynoso, so far, raised $104,741 in campaign funds.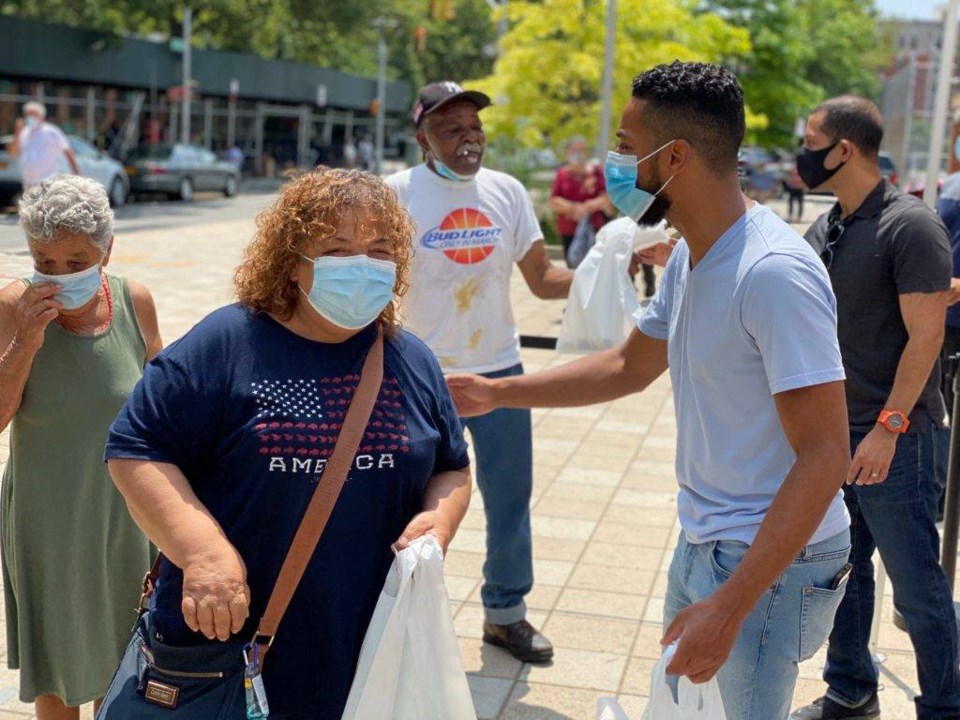 Reynoso, 37, was born and raised in South Williamsburg by Dominican Republic immigrant parents. Now term limited, Reynoso came into office in 2014 after serving as chief of staff to his City Council predecessor Diana Reyna, who held the 34th District seat for 12 years.
He is part of the new generation of progressives on the political landscape. It's a group that includes U.S. Rep. Alexandria Ocasio-Cortez and Sen. Salazar.
"Brooklyn right now, I believe, is the progressive capital of this country. It's where many of the great ideas and policies and movements began. I want to be not just a leader in what's happening in the city or the state. I want to be a leader in the work that's happening in the country, in how we define Democrats moving forward," Reynoso said.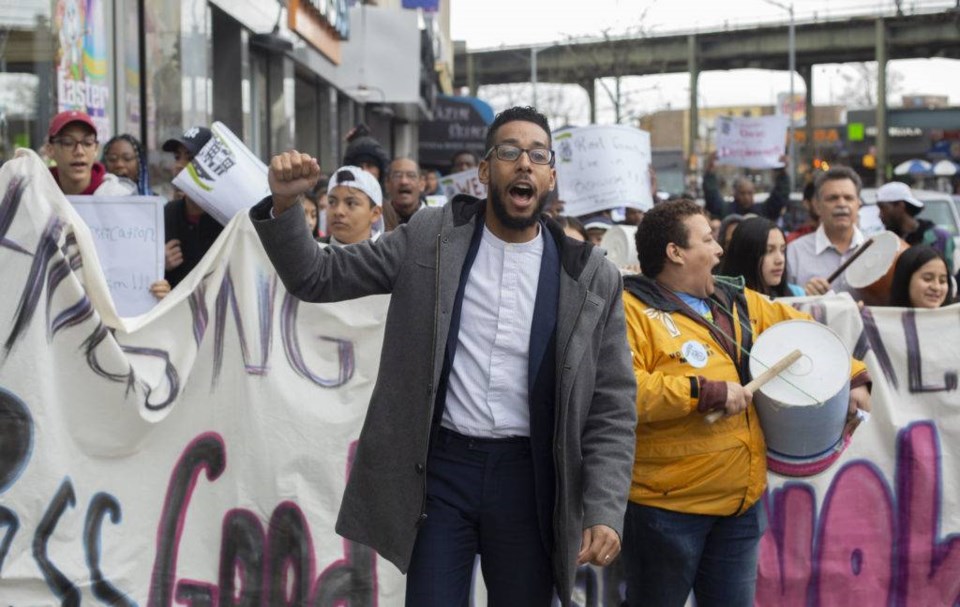 If elected, he would promote the borough every chance he gets.
"I want to bring the cheerleading back to Brooklyn. I love everything about Brooklyn," he said enthusiastically. "The Brooklyn Bridge is our bridge. I want to make sure Manhattan knows that. We have cultural organizations that are second to none. I want people to recognize that."
Reynoso's agenda includes advocating for fair rezoning and comprehensive planning "to fix the development problem." Through comprehensive planning, the city can assess and address racial and economic disparities in land use. He wants all communities to share the burdens equitably.
Reynoso also wants to reform Brooklyn's community boards. They are supposed to be a forum for community input but have become places for political appoints by elected officials, he said. He envisions organizing educational sessions on issues like rezoning, as well as education and transportation policies.
As a city councilmember, Reynoso is one of the strongest advocates of police reform and for reallocating NYPD funding.
"The safest communities in our borough are not the ones that have the most cops," he emphasized. "They are the ones that have the most resources related to housing, to food security, education, transportation."
During a listening tour stop, someone told him the story about how a group of neighbors discovered who stole packages delivered to their building. A camera recorded a teenager swiping the parcels. The neighbors notified his mother, who made him return the packages to the rightful owners along with a written apology.
"That is how we take care of each other. That is how we bring safety and security back to our community," he said. "If a cop entered that scenario, it could have changed the course of the young man's life. It could have brought him into the criminal justice system."