New York lieutenant governors don't have much in the way of institutional power and traditionally wait quietly in the wings to step into the governor role when needed.
If elected, lieutenant governor candidate Ana María Archila plans to travel a nontraditional path.
"I have the vision that lieutenant governors should always represent the people instead of representing the governor," Archila, a longtime nonprofit director and activist with a progressive agenda, told BK Reader.
"I would use the bully pulpit to shine a light on the ways that money from industries that dominate the debate actually drown out the voices of everybody else," she said.
Archila, a first-time political candidate, said state lawmakers are "courageous people who are driving a very ambitious bold agenda" on issues like affordable housing, reducing gun violence and climate change.
"I believe the lieutenant governor could be a really useful ally to those champions and to the communities across the state," she added.
Archila has the backing of progressive Democrats and the left-leaning Working Families Party. She's pitted in the 2022 Democratic primary against Lt. Gov. Antonio Delgado, who was sworn in last month after stepping down from Congress, and Diana Reyna, the former Brooklyn borough deputy president and Williamsburg city councilmember.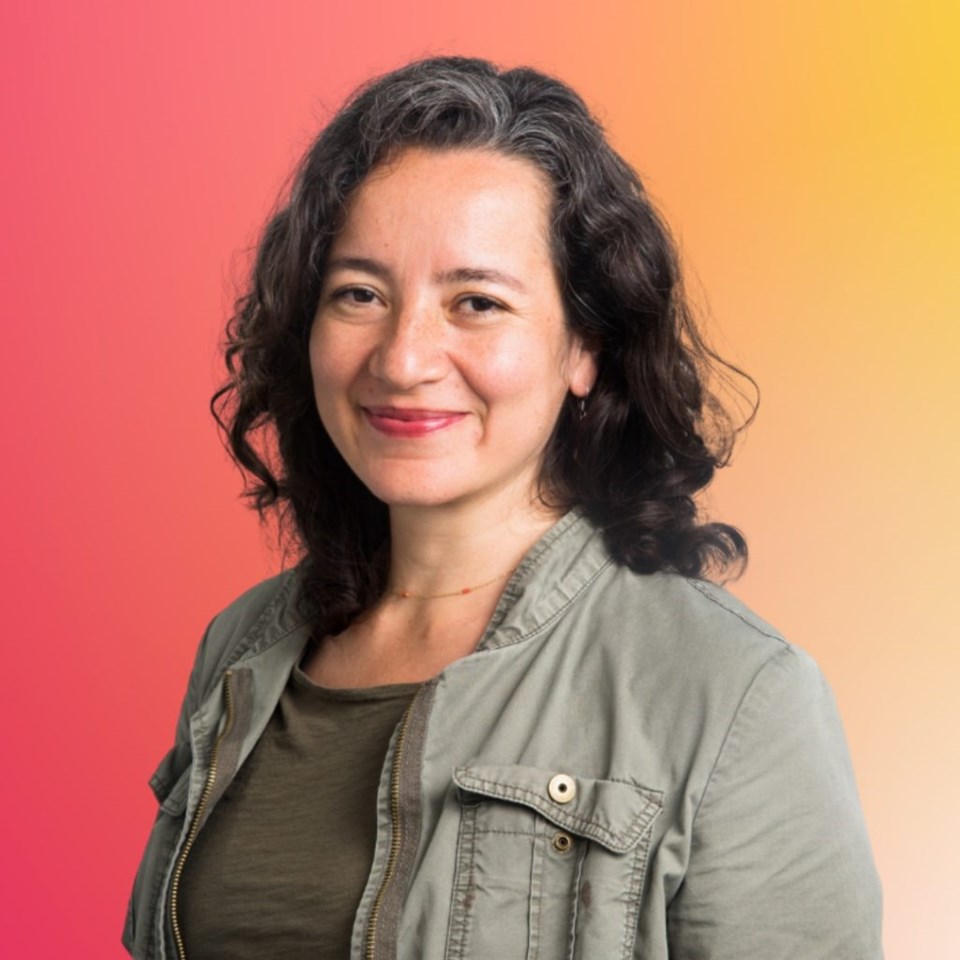 A Colombia native, Archila, 43, immigrated with her family to the United States and now lives in the Downtown Brooklyn-Boerum Hill area. She co-founded and led several grassroots progressive organizations, including Make the Road New York and the Center for Popular Democracy.
Archila stepped into the national spotlight in 2018 when a viral video showed her confronting Arizona's GOP Sen. Jeff Flake about his support of then-Supreme Court justice nominee Brett Kavanaugh, who was accused of sexual misconduct. She has emerged as a champion on issues ranging from immigrant and LGBTQ rights to worker justice.
"I've done a lot of work in Bushwick, in particular, when I was co-director of Make the Road New York," Archila said. That position taught her "how to build power that belongs to people, and to organize and build strong communities that make powerful demands of our government."
Archila's passion for advocacy comes from her parents. She recalled growing up in Colombia when it was "one of the most dangerous places in the world," stuck in a decades-long guerrilla war, violence at the hands of drug cartels, and years of civil unrest.
Her mother was a nurse who taught her that "everybody deserves respect in Colombia's very stratified class system." Archila's father was a union and student organizer whose political engagement often sparked conflicts with authorities, compelling him to leave the county.
"So I developed the sense that society is not fair, and we need to contribute our efforts to make it better, which has been part of my life from really early on," she explained.
Archila is running alongside gubernatorial candidate Jumaane Williams, the current public advocate and former Flatbush city councilmember. She has known Williams, whom the Working Families Party has also endorsed, since he worked in the nonprofit sector as a community organizer.
Since the lieutenant governor runs separately from the governor in the primary, Archila could potentially win the election and serve under Gov. Kathy Hochul, a centrist Democrat. That result wouldn't hinder Archila's vision. She emphasized that lieutenant governors are elected by voters and not appointed by governors.
"I would do my very best to partner with her (Hochul) to deliver real solutions to the challenges New Yorkers face, and I think there's so much that we could do together," Archila said, pointing to the governor's plan to expand childcare programs across the state as an example.
Archila, a mother of two small children, said she wouldn't be silent, however, if immigrant parents are excluded from the expansion.
"I wouldn't quietly say 'yes' to everything she does, because what's the point?" Archila asked.