The comptroller calls Airbnb a group of "special interest lobbyists that needs to stop distracting." Airbnb slams Stringer's latest report as "deeply flawed and misleading."
Four days after NYC Comptroller Scott M. Stringer released his report on "The Impact of Airbnb on NYC Rents," stating that the home-sharing provider is worsening the city's housing crisis, Airbnb issued a scathing response today on its website, calling Stinger's report "deeply flawed," while also questioning the validity of its sources.
In an open letter, Chris Lehane, Airbnb's head of Global Policy and Public Affairs, today criticized Stringer for his "deeply flawed report that wrongly targeted middle-class New Yorkers who share their homes on Airbnb." Lehane emphasized that many Airbnb hosts in New York City are families trying to make some extra money.
"Addressing economic inequality through bold, persistent experimentation so people can stay in their homes is precisely what Airbnb is doing on behalf of our New York City hosts, 77 percent who depend on the Airbnb economics to help stay in their homes," wrote Lehane.
In his analysis, Stringer stated that home-sharing providers like Airbnb are only making the housing crisis worse, particularly in neighborhoods where they are most heavily concentrated, as they take units off the market, making them unavailable for New Yorkers to rent, which, consequently, drives up demand and therefore rents.
Stringer's report further claimed that renters citywide paid a whopping $616 million in additional rent in 2016 due to the exponential growth of Airbnb listings. The findings were based on data from AirDNA, an independent, for-profit, third party agency whose data gathering and operations are not affiliated with Airbnb.
According to Airbnb, backed by AirDNA, Stringer "improperly obtained" and then "incorrectly interpreted" its data to summarize his findings with "misleading conclusions," and, therefore, stated the report should be retracted.
The comptroller's office did not contact Airbnb to receive the data, said Lehane, raising questions as to where the data came from and what prompted Stringer to draw these, according to Airbnb, flawed conclusions.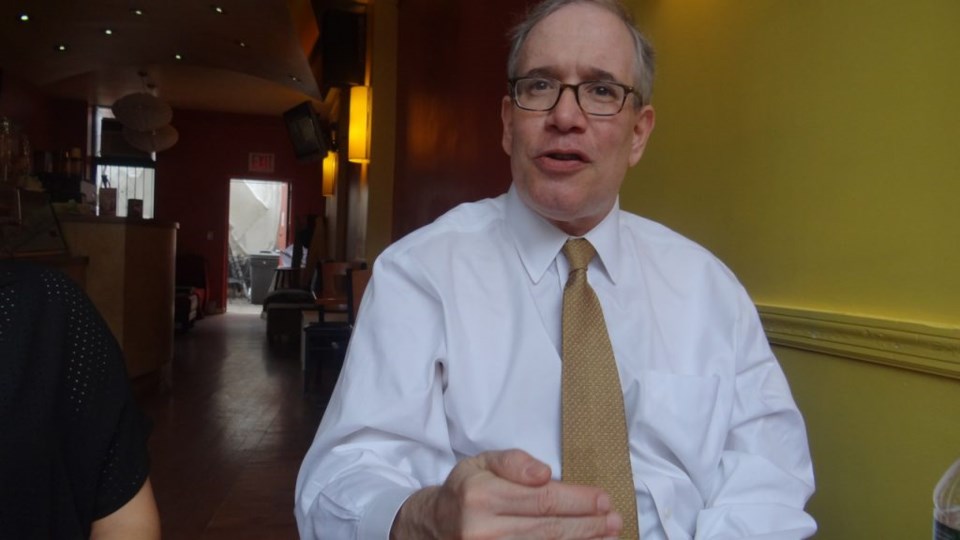 Stringer's response came promptly today, accompanied by a "Fact Sheet on Airbnb Claims" to address the questions posed by Airbnb.
"Airbnb's high-priced lobbyists are doing what they always do when confronted with facts they don't like, which is hold press conferences to try and smear those who dare to question the company's impact on cities," stated Stringer.
"The fact is that Airbnb drives up rents for millions of working New Yorkers every single day by allowing unscrupulous landlords to turn once affordable apartments into private cash cows."
Stringer explained in his fact sheet that they did not have to contact Airbnb to correctly interpret the number as his office employed a Ph.D. senior economist under the supervision of the city's chief economist who possesses all the expertise necessary to interpret the data based on accepted econometric and statistical methods.
As to where the data came from, the comptroller explained that his office did what any user can do on AirDNA's site, which is to create an account and access the data for free. Additionally, data was obtained from the U.S. Census Bureau's American Community Survey, which Stringer called "one of the gold standards for this type of research."
"Airbnb needs to stop distracting and release the raw data," wrote Stringer. "In the meantime, we will continue to do our work to make sure New York City is a place where everyone can afford to put down roots and raise their families, and we will not back down because of threats from special interest lobbyists."