You probably live within walking distance of a basketball court if you live in New York City.
According to Zak Solomon Miller, co-organizer of the Bushwick's Knickerbocker All-Stars tournaments and and founder of Solidarity Movers, a professional moving company in NYC, Solidarity Movers, the courts provide a platform to feature and empower youth.
"The courts are an amazing, self-regulating space," said Miller. "That's the most brilliant thing about basketball in New York City. All you have to do, from the city's perspective, is install the infrastructure, the basketball courts, for a positive impact."
Knickerbocker All-Stars played two family-friendly tournaments this past summer. The first was a 2-day event at Bushwick Park located along the intersection of Putnam Avenue and Knickerbocker Avenue.
The tournament was in honor of Juneteenth from June 18 to 19. Local businesses, including Solidarity Movers and the initiative Bushwick Family Day, sponsored the games. Brooklyn Borough President Antonio Reynoso and Police Chief of Bushwick's 83rd Precinct, Officer Judith Harrison, dropped in to do a photo op.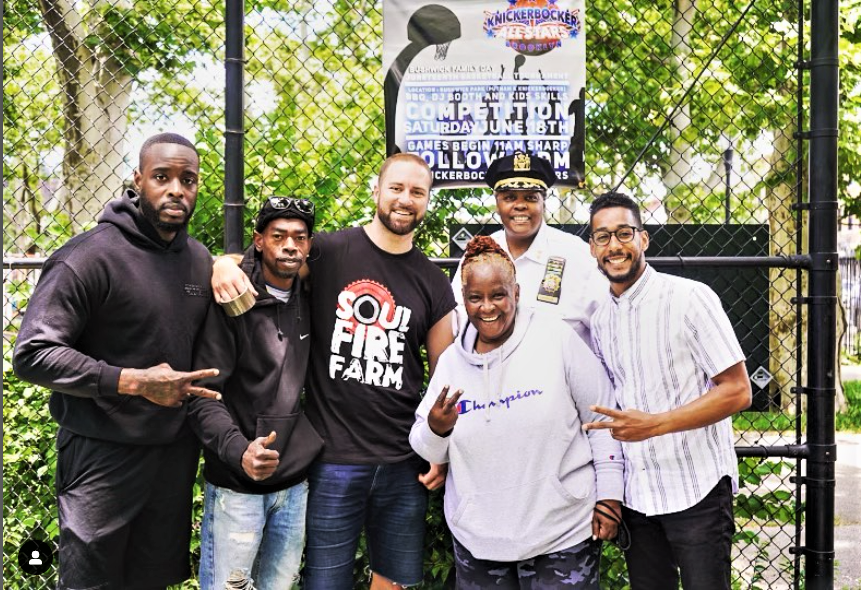 Miller stresses the importance of cooperating with the city and local government, the police, and grassroots organizers. Not only does it garner respect for the tournaments from both locals and participants from outside the neighborhood, but it creates the ideal environment for community gatherings and youth mentorship.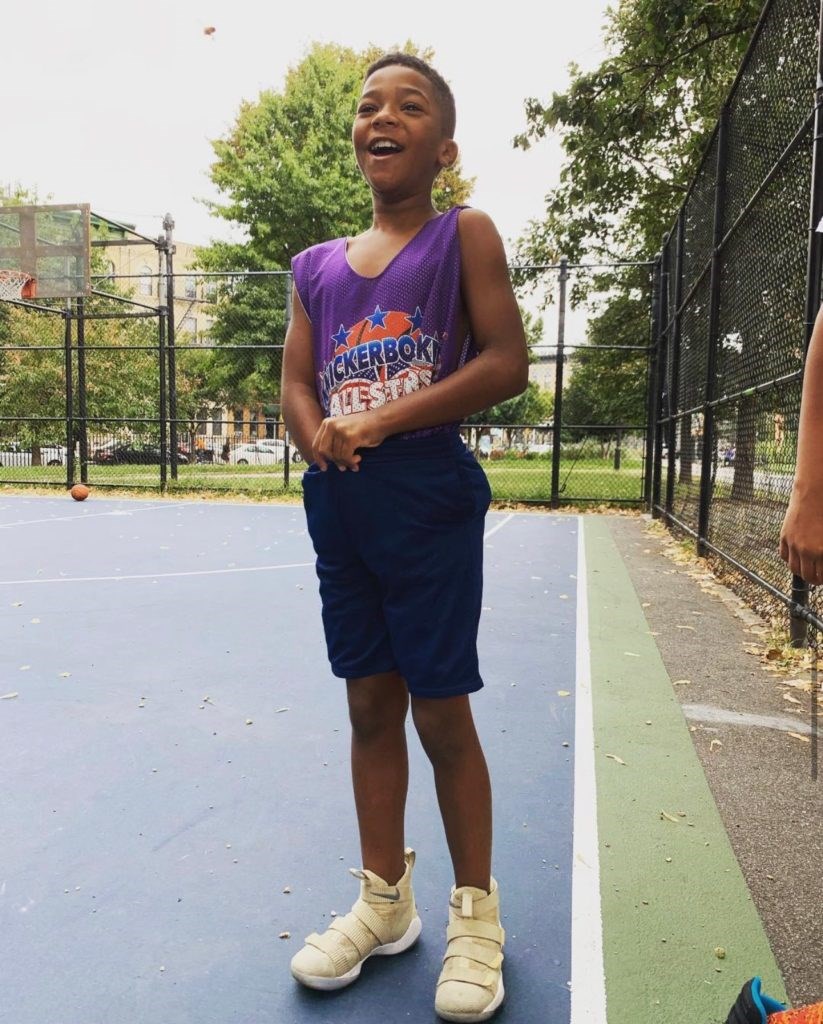 The second tournament of the season took place at Brooklyn Bridge Park on August 20 where non-profit HealthJox held its fifth-year annual festival. Other organizations involved include the violence intervention program G-MACC and the nonprofit Uncle Chase Foundation.
The fellow organizer of the Knickerbocker All-Stars tournaments, Jamar Fleming, also known as Bars Marly, sees basketball as the gateway for youth to discover different passions.
"Basketball is something kids want to do. The kids don't interact with each other, but it's about creating a comfortable environment. I introduce youth to each other, have small barbecues, and give out free food. I don't ask anybody to pay," said Fleming, "but they can donate for the kids, to get them a bag of chips or soda."
If you'd like to know about the next basketball game or are new to the courts, you can reach out to Fleming on Instagram.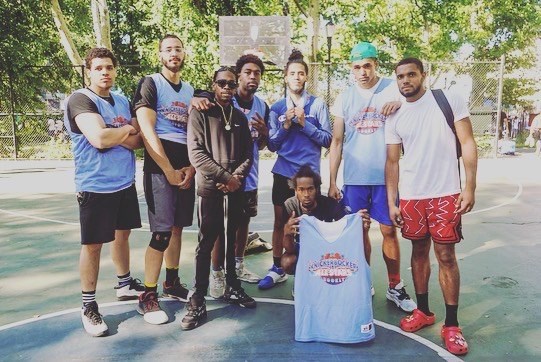 Currently, Fleming is working on grants to reserve a center space near Bushwick Playground. The vision is to create a consistent afterschool and weekend program where kids can access indoor and outdoor basketball courts, as well as learn other trades, said Fleming, whether it be plumbing, culinary arts, accounting or anything in between.
"People don't realize how valuable free community events and programming are for youth and we actually need support," Miller said. "Five grand is enough for a one-off event where we can get jerseys, have sound, have food."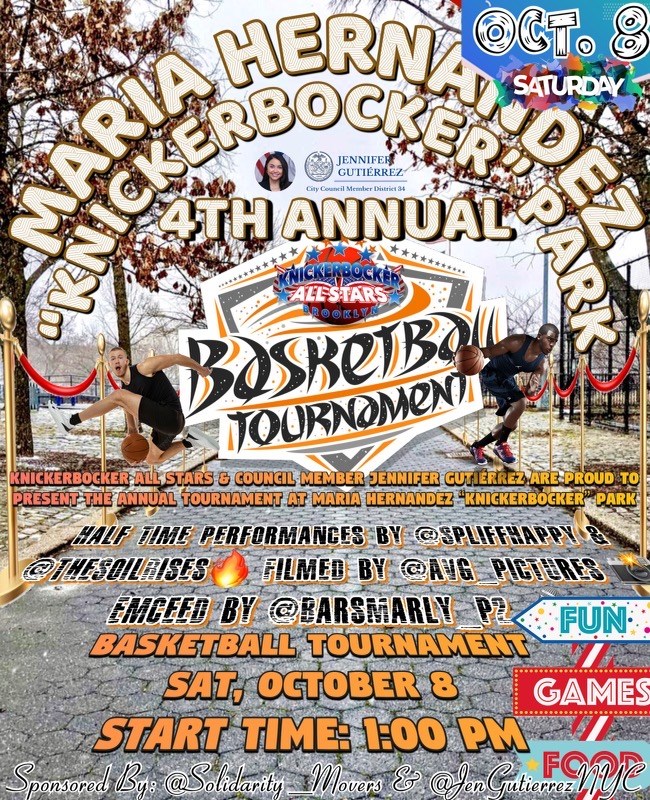 Want to bring your family to the next event or check out the courts for yourself? The next basketball tournament will be a grand reopening of Maria Hernandez "Knickerbocker" Park on Saturday, October 8 at 1:00 pm. Expect games for kids, free food, and half-time performances by @spliffhappy and @thesoilrises. The event is sponsored by Councilmember Jennifer Gutiérrez and Solidarity Movers and will be emceed by the Fleming @barsmarly_p2.