Prospect Park officials began renovations this week on The Concert Grove Pavilion, an open-air bandstand on the park's east side which has been closed since 2014.
The beautiful pavilion in Concert Grove was designed by Calvert Vaux in 1874 with motifs from Hindu, Chinese, Moorish and Egyptian architecture. But after a fire in 1974 that left only eight columns standing, the bandshell was closed to the public for years... then reopened in 1988 and then closed again after an apparent flaw in the waterproofing of its roof.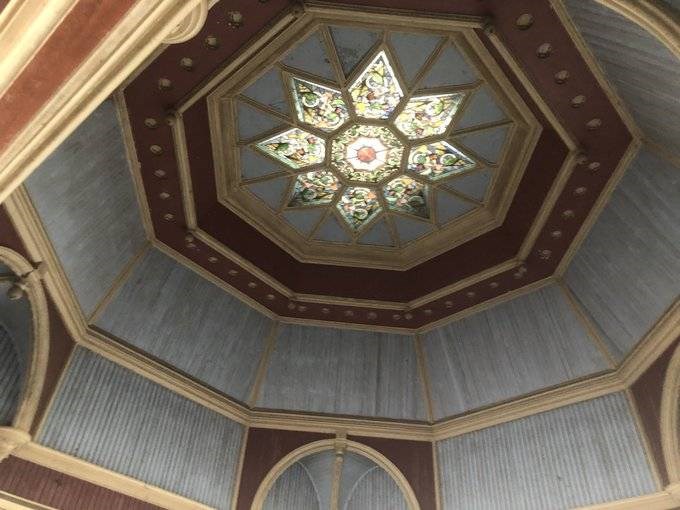 But a grant to the Prospect Park Alliance, secured with the help of City Councilmember Brad Lander, will pay to restore the dilapidated structure and possibly reopen the pavilion as early as this year.
"Some good news: Today we broke ground on a restoration; and it should be open again by the end of the year!" City Councilmember Brad Lander wrote in a tweet on Monday.
Lander, also wrote: "For the last 150 years, this great structure has been known by the racist name 'Oriental Pavilion.' Not any more! Any good ideas for what we should call it instead?"
The bandstand will undergo $2 million in improvements over the next few months-- mostly repair to parts of the structure that suffered water damage and to restore of some of its unique and historic details. The restoration plan won an Award for Excellence in Design by the New York City Public Design Commission last year.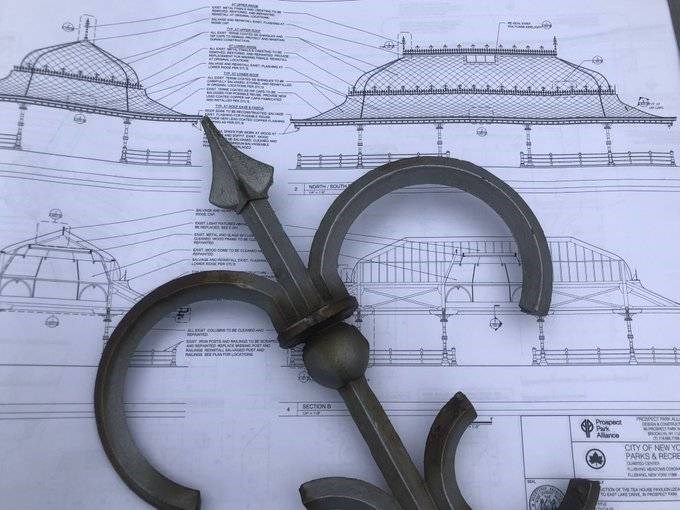 The project will also restore lighting and landscaping around the pavilion, said Deborah Kirschner, spokesperson for the Prospect Park Alliance. it will be one of several projects near Concert Grove and the park's Lakeside.
Sue Donoghue, president of Prospect Park Alliance, called the architectural structure a beloved community landmark, "serving as the location for many family reunions, birthday parties and community celebrations for many years."
Once the pavilion is reopened, anyone will be able to apply for a $25 permit to use the space for a party or wedding or whatever event they like.