After partying all night in Bushwick, you can now go straight to mimosas and waffles, thanks to trendy Bushwick restaurant 2 Chix.
As of this month, night owls can order classic Trinidadian and American brunch foods at 2 Chix every Friday night from 10:00pm-2:00am and Saturday night from 2:00am-6:00am.
Owner Tinnil Sydney, who opened the eatery about a year ago, said the idea for the late-night brunch came from her fond college memories in the South.
"I would go out with my friends and we would end the night at Waffle House; it's super nostalgic," Sydney told BK Reader. "Just being outside and going from place to place, I feel like there was a lack, where we had a good night, but now we have to look for a bodega to get food, or we are limited. It's not the same. I wished one of our favorite places would be open at this time; we still get good service and a good vibe. I wanted to recreate, in my form, that nostalgia from college."
The menu includes fun twists on American classics like bacon, egg and cheese waffle sandwiches, as well as traditional Trinidadian dishes like bake and saltfish and fried plantains.
"We have some of the things that are near and dear to me, like our bake and salt fish, which is like a Trinidadian delicacy," said Sydney, who grew up in New York and is Trinidadian. "You'll definitely find a lot of brunch favorites like chicken and waffles, but also New York favorites and then Trini things."
The restaurant encapsulates the New York and Caribbean fusion. The front of the restaurant is decorated like a modern New York diner, while the outdoor seating area in the back of the restaurant is decorated like a tropical jungle, transporting customers to a Caribbean oasis. The entire restaurant also includes rosy pink touches throughout.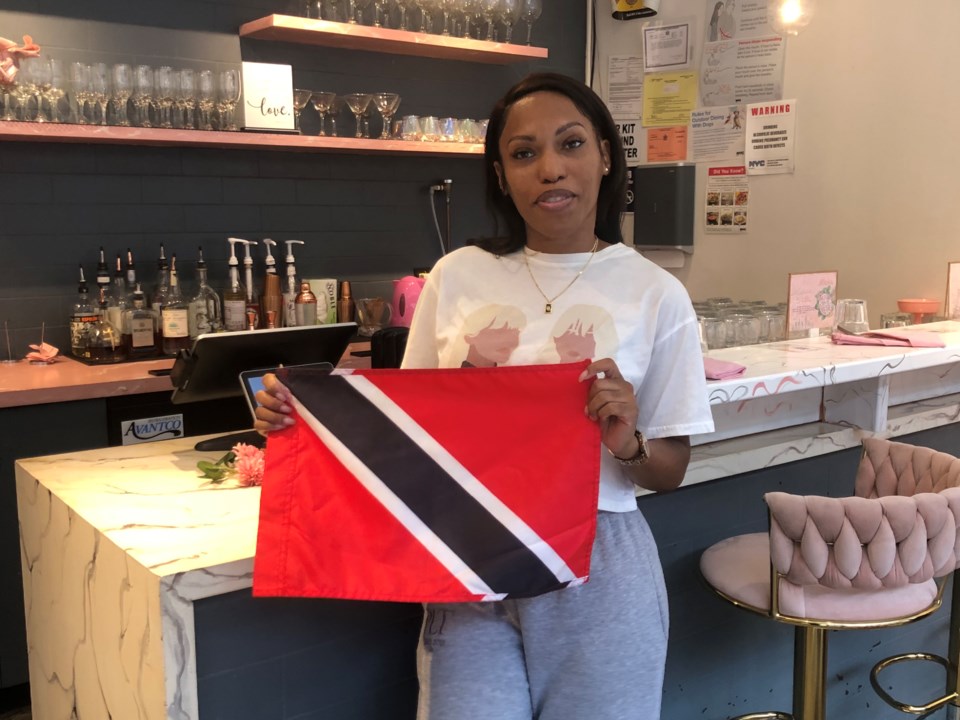 ​"From the menu to the decor, it's all wrapped in the New York and the Trinidadian feel. People always say it feels like they're not in Brooklyn, which is the whole point. The overall vibe is very welcoming and homey; that's what we want people to feel. Our menu is a lot of comfort food," said Sydney.
"My daughter said it was bumping when she passed by on the weekend, so that's what made me want to check it out for myself," said Madeleine Rodriguez, a Bushwick local who attended midnight brunch. "I've been here during their daytime hours before for their Mother's Day brunch, but now I can take my friends after a night out."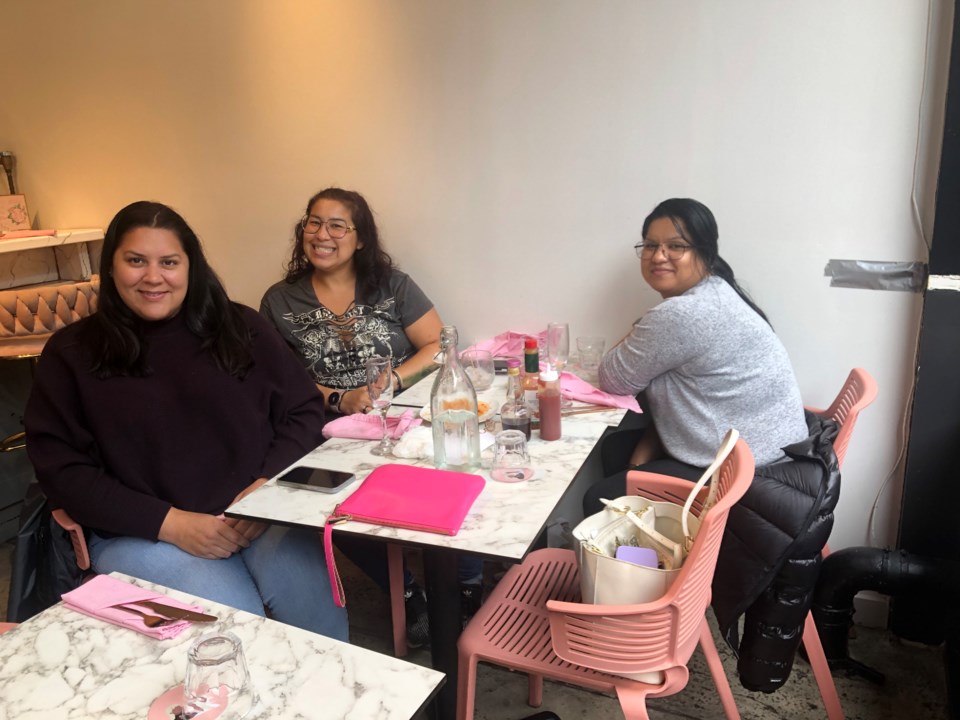 The late-night brunch launched during Labor Day weekend, accompanied by two reviews from popular New York food reviewers, The Brunch Guy and Links In The City.
"Being that it's super new, it was really scary. And launching it during the Labor Day weekend was super important because Labor Day is something that is widely celebrated by West Indians," said Sydney.
"When you come up with an idea, sometimes you don't know if it's good enough until you do it. The fact that it was once an idea and it's come to fruition, and to see people react to it, it's honestly amazing. It's an amazing feeling."
2 Chix is located at 1022 Broadway in Brooklyn.