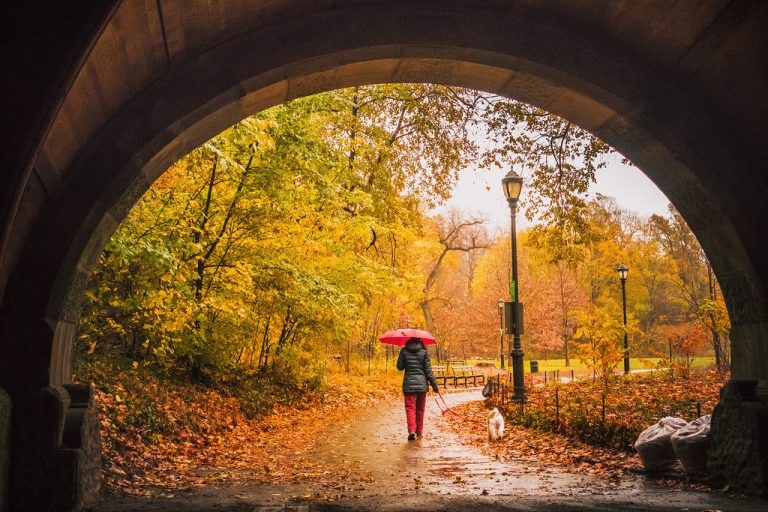 The fall brings out the best in Brooklyn. Ok, if you're a summer person, you probably think that's a bunch of hooey. But it's true: It's not super-muggy, making everything sticky, which is an apt description of the subway in July and August. The colors are beautiful; the people are stylish; and the Irish coffee is flowing.
Here are 14 things I'm looking forward to experiencing during Brooklyn's fall season:
#14. A Crispy Prospect Park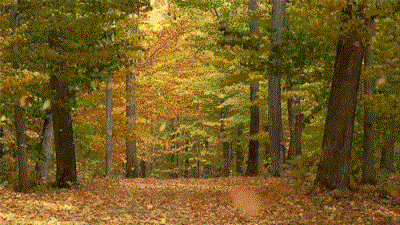 Prospect Park has so many things to offer in the Summer, but Autumn ain't no joke either. Ice Skating started on October 29, and the foliage is B-A-N-A-N-A-S... though you're more likely to think of Pumpkin Spice Latte; which confirms how basic you are!
#13. Fall Brunches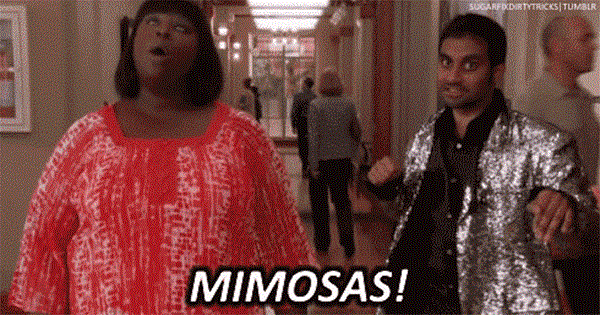 Leaving brunch at 5pm in the fall, and it's already getting dark, means going straight home and starting the Netflix situation… and we know where that can lead...
#12. Coney Island Strolls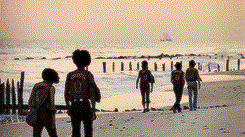 Coney Island in the fall is like a vast, isolated, post industrial otherworld. It almost feels like a bunch of zombies will start chasing you. It's a really awesome sight, and many of the concessions and food places are still open, as is the aquarium.
#11. The NYC Marathon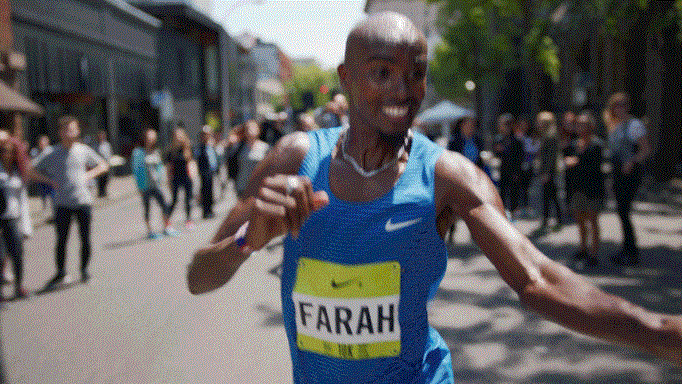 The Marathon is on November 5, and my two favorite viewing spots are along Lafayette Avenue in Fort Greene and Bedford Avenue in South Williamsburg. It's early mile in the race, so your friends will still look rather spry as they run
#10. BAM's Next Wave Festival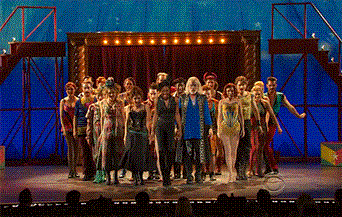 Since 1983, this festival has been a go-to place to see new, cutting-edge theatrical work that is often cross disciplinary. Laurie Anderson and Phillip Glass produced shows when it was a series back in 1981 and 1982. And since its inception, the festival brings productions from lofts and black box theaters, to its official stages. Off beat, interesting, challenging... all that and more!
#9. The Brooklyn Botanic Garden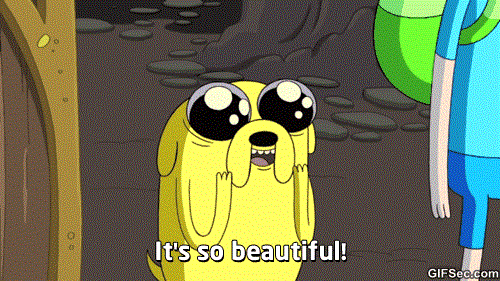 So much going on there. Go to the Cranford Rose Garden to see the late bloomers, including 2nd flush roses, and also check out the Japanese Hill-And-Pond Garden and the Bonsai Museum. It's a beautiful and tranquil place worthy of your eyeballs!
#8. Layers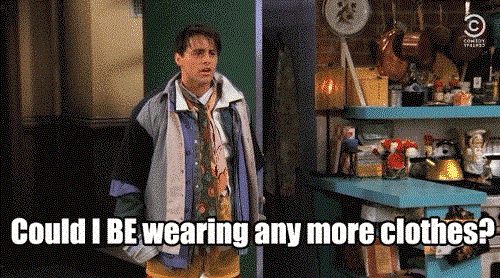 Brooklyn has BEEN fashionable for clothes layering since I can remember. All the Lo-Lyfes layered heavy Ralph Lauren Polo gear back in the 90s, and still today-- you see hoodies under blazers under overcoats!
#7. Mural Walks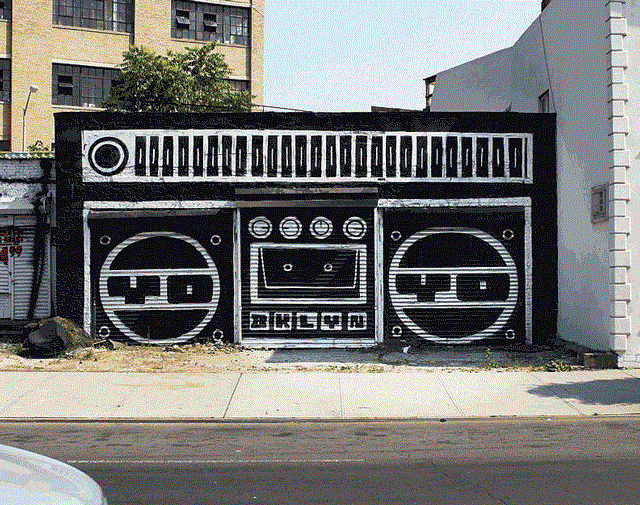 Brooklyn has become pretty well known for its murals, which means that the streets are pretty crowded with walking tours in the spring and summer. But if you want a less crowded experience, while also seeing people styled out in fall fashion, then head to Bushwick on the L train. The Jefferson Ave stop is ground zero for an outdoor gallery of mural/street art, not to mention, the perfect lighting for photos.
#6. Biking Over the Brooklyn Bridge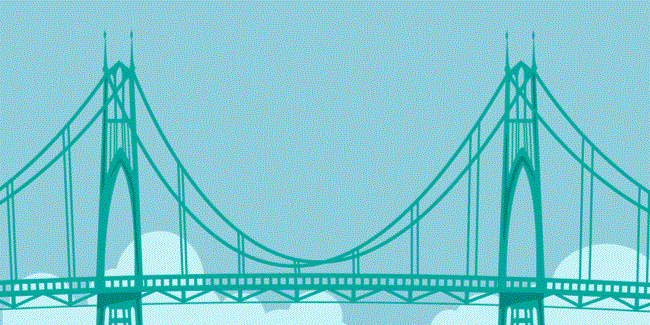 If you've never done this before, then fall is the perfect time. If you have done it before, then you know what I'm talmbout. You can work up quite the sweat when it's hot, but the fall weather and bridge breeze keep you cool, as you enjoy the wonderful view.
#5. Greenwood Cemetery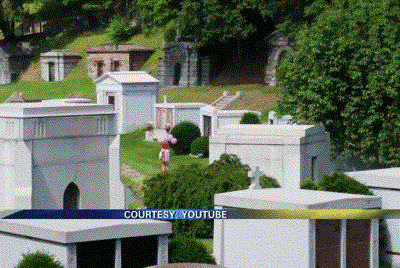 Greenwood Cemetery is like a mega-cemetery, that's nearly 180 years old. It's set on nearly 500 acres of incredible green space and is a perfect place to view fall foliage. But the cemetery has a plethora of fall programming as well, from the twilight tours of its 478-acres (slightly smaller then Prospect Park), which includes the catacombs, which are normally off limits to visitors, to a bird tour on early Sundays mornings, before the cemetery opens. Hopefully you won't run into that creepy clown!
#4. First Dates on the Brooklyn Promenade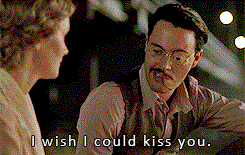 OK, in 2017, it's unclear what a date actually means. In fact, if you're under 30 years old, you may have never been on a date! But whatever you want to call it, the Brooklyn Promenade is an excellent place to take somebody and get to know them in a beautiful setting. It's not a long promenade, but it does have excellent views of the East River and Lady Liberty and it's bordered by ridiculous mansions and townhouses. Pull the person closer when a crispy breeze hits!
#3. Black Friday at Atlantic Center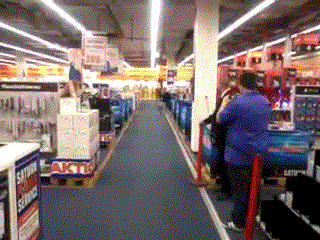 Nearly trampling people to death for Black Friday sales at Atlantic Center has slowly become a Brooklyn tradition. Forsaking humanity for a cut-rate, 4k, flat-screen TV is what the season of giving is all about. And since this is the first Black Friday of Trump, we can probably expect more inhumanity, and maybe for The Donald to sign an executive order, changing it to White Friday. Either way, it's a lot of action down there, and I want it!
#2. Apple Shopping at Farmer's Markets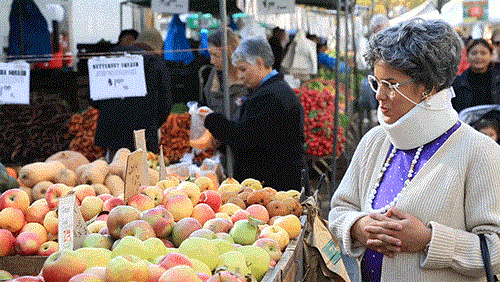 Brooklyn Farmer's markets are the best in the fall and an excellent place to meet new people. I mean, don't get all stalky with any of the lovely farmer folks, but they don't mind conversation. Maybe they spend a lot of time talking to animals and crops and really appreciate human interaction. Hit a few on one weekend day, and pick up a bunch of different apples and make a fresh pie. That really sounds delicious... Hit me up when they're coming out the oven!
#1. Yankee Playoffs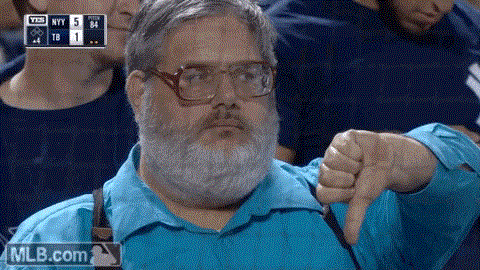 This is completely wishful thinking, because it turns out that the NY Yanks are not in the World Series. Watching a Yankees playoff game, in the fall, is something special! In fact, I watched a game the other night and when the Yankees came back, the bar erupted. Looking forward to some other fall classics.