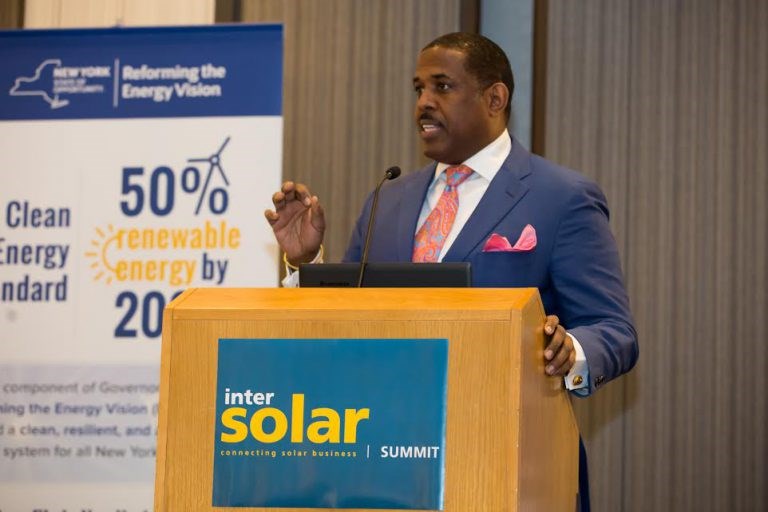 State Senator Kevin Parker hosted energy experts from across the nation at his 4th annual Intersolar Summit USA East 2017 on Friday.
The aim of the event, which took place the New York Marriott at the Brooklyn Bridge, was to continually explore new strategies for reaching clean and renewable energy solutions for consumers.
"The green collar industry is such a vital one that not only help to preserve our environment but produces more jobs primarily within communities of color," said Sen. Parker, a ranking member on the Senate Committee on Energy and Telecommunications. "I am proud to partner with InterSolar and bring experts together to talk about real solutions and effective ways to ensure we are bringing about a solar energy future", concluded the Brooklyn the lawmaker.
Sustainable CUNY also participated in the event for a second year in a row presenting its insight around solar storage, with a unique solar map of New York City, and long-term infrastructure solutions for cities.
"As we continue to work towards resiliency and sustainability of New York City and State infrastructure, it is always great to partner with New York State and companies like Intersolar Global who share a similar vision for renewable energy, energy efficiency practices, innovations in clean technology and economic development,"said Tria Case, University Director of Sustainability CUNY. "We look forward to being a part of this summit again and its continued growth in the coming years, "