A ship loaded with 100 tons of donated goods left New York for Haiti on Monday, in a sign of support as the country continues to recover from August's 7.2 magnitude earthquake.
The goods included medical supplies, toiletries, food, baby products and more that had been donated by businesses and people across the city. Brooklyn Assemblymember Rodneyse Bichotte Hermelyn said her office had collected close to 600 boxes worth of goods.
"Support from many helped to make this a success including the community who overwhelmingly answered the call for help with their donations," she said.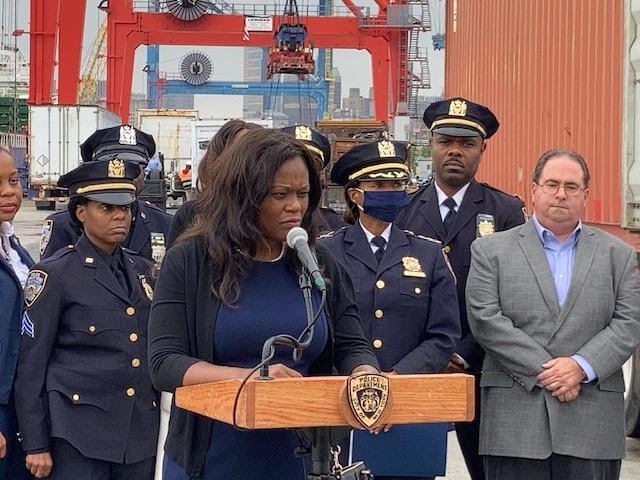 Bichotte Hermelyn was joined by Flatbush Councilmember Farah Louis, the Office of the Mayor and the NYPD at the Red Hook Terminals to see the boat off. She said the huge undertaking required a collaborative effort from several parties, and thank the mayor and members of his team and members of the NYPD and Haitian community.
Fatalities from the country's magnitude 7.2 earthquake, centered 80-miles west of the capital Port-au-Prince, now number more than 2,200.
In Brooklyn â€" a borough that more than 90,000 Haitian-Americans call home — â€" the community immediately rallied behind those in Haiti following the earthquake, organizing relief efforts of much-needed supplies to send to the country.
The earthquake was the latest tragedy faced by the country, which had just seen the assassination of the former President Jovenel Moïse and a worsening COVID-19 epidemic.