Emma's Torch, a local not-for-profit social enterprise that empowers refugees through culinary education and job readiness training, officially opened on Tuesday a new cafe and concession program at Brooklyn Public Library's central branch.
Emma's Torch positions refugees, asylees and survivors of human trafficking for careers in the food industry through a 12-week, paid apprenticeship training program. Participants receive over 500 hours of culinary training, language classes and interview preparation, to prepare them for successful employment in an industry in which their cultural heritage and cuisine can be celebrated.
"We are excited to have the opportunity to expand our offerings and provide more opportunities for our students -- one cookie, one latte, one sandwich at a time," said Kerry Brodie, executive director of Emma's Torch. "With this new partnership, we're able to dramatically increase the number of students we can enroll in our program and give them access to new skills such as barista training, customer service and point of sales systems."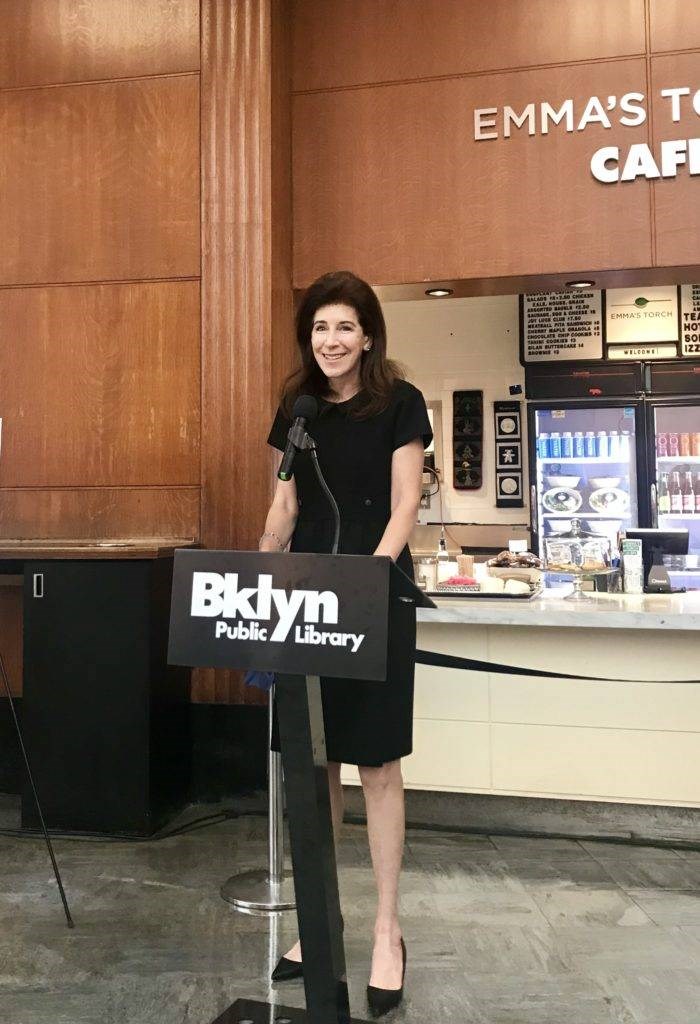 Emma's Torch, named after Poet Emma Lazarus whose famous sonnet "The New Colossus" adorns the base of the Statue of Liberty and has greeted immigrants dreaming of a better life in America for over a hundred years, launched in 2016 with a full-service restaurant in Caroll Gardens to give refugees and immigrants an opportunity to build a new life in their new community.
"Emma's Torch is not just a workforce development program," said Brodie. "Our goal is to empower our students and to make them feel welcomed, valued and vital to our community. And that's why we chose to open a full-service location in a busy restaurant neighborhood like Carroll Gardens -- to send a clear message to our students: 'What you bring to the table matters and is welcome here.'"
With the opening of the cafe at BPL, the organization will extend the length of the training program from two to three months and expand the number of students trained in each cohort from four to six. As part of their apprenticeship, students hone their skills during the day at the cafe and operate the restaurant in Caroll Gardens for dinner service at night or for brunch on the weekends. And since the students started working at the library, Brodie has seen "a dramatic increase in their confidence as they enter the workforce," she said.
"Our students here at Emma's torch are passionate, they're driven and they're really do everything they can to thrive in this environment, to be able to learn and to take those next steps inside of the culinary industry," Chef Alexander Harris, Emma's Torch's culinary director, added.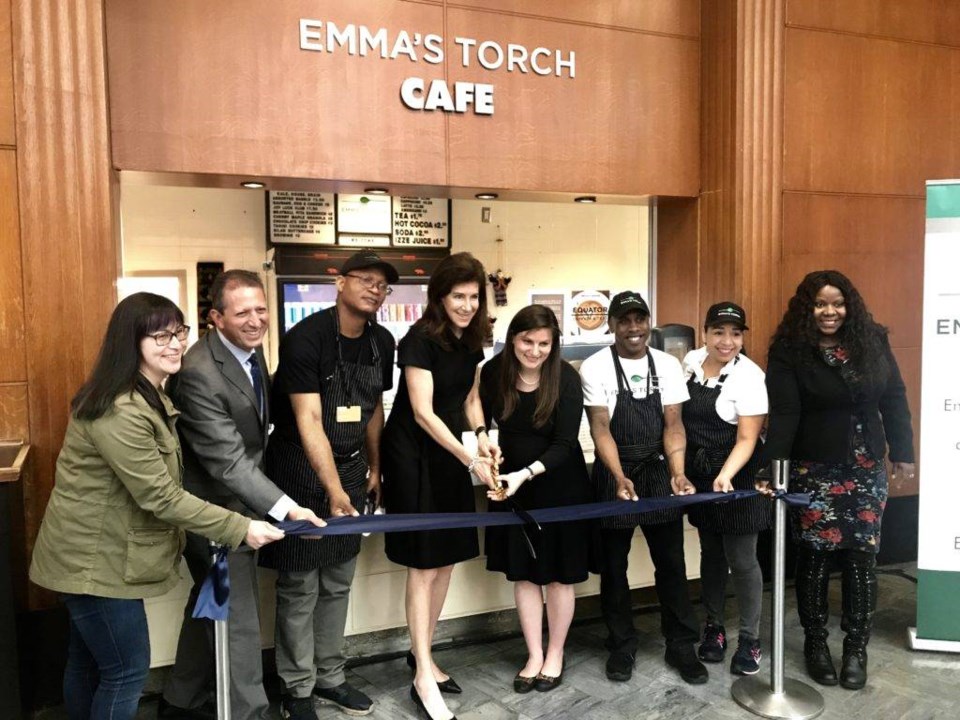 The collaboration with the Library also allows Emma's Torch's students to attend the Library's free English, adult education and career classes to further support their educational development.
"The thing about this partnership -- and it really is a partnership as opposed to vendor relationship — is that it's not just about the food, but it's also about a shared mission and a commitment to making the lives of people who live in Brooklyn better," said Linda E. Johnson, BPL's president and CEO. "In addition to serving wholesome food, Emma's Torch empowers people with free education and career training. And so I hope that the people who are working in the cafe will avail themselves of all the amazing programs that the Library is offering daily. And I also hope that all the wonderful library patrons come to love the food that Emma's Torch is offering as much as the staff already does."