Brooklyn Wing House, located on 1218 Union Avenue, serves chicken wings that are anything but "standard."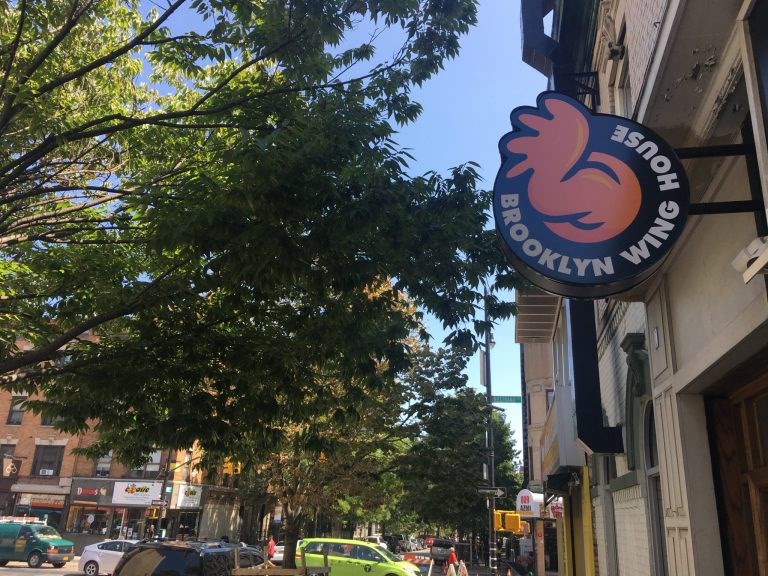 A little competition doesn't shake first-time business co-owners, Andre Spaulding, 29, and David Spence, 32, one bit. Because according to Spence, they are the authority on wings-- chicken wings, that is-- anywhere!
"We are the wing kings," announced Spence, a primarily self-taught chef with experience in fast food.
Spence and Spaulding, two Brooklyn natives, love wings. Before opening Brooklyn Wing House, the duo have been traveling, taste-testing wings around New York, Miami, and even across the Atlantic Ocean in Dubai and Thailand.
The storefront, located at 1218 Union Street in Crown Heights, appeared deserted at first glance as employees worked on setting up the store before opening the front gate.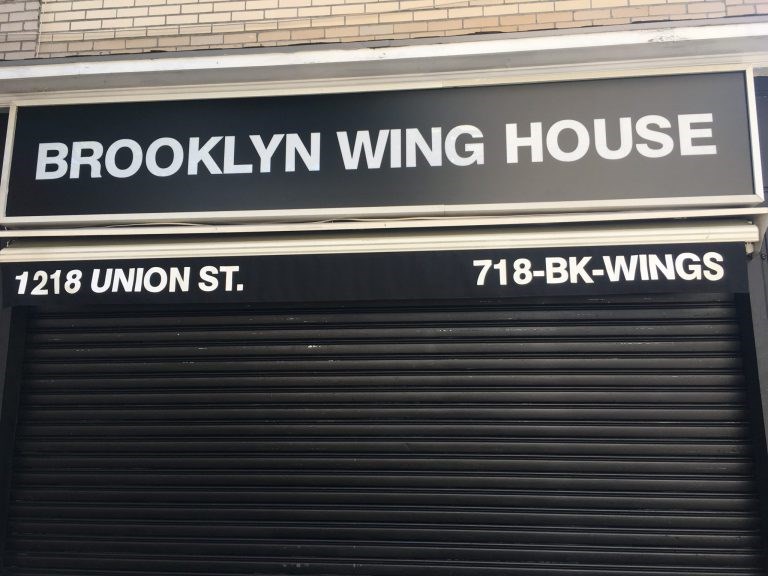 But as the matte-black metal door is pulled up, customers flooded in from out of nowhere, filling the lobby. The rush is soundtracked by Jay Z's "4:44" album.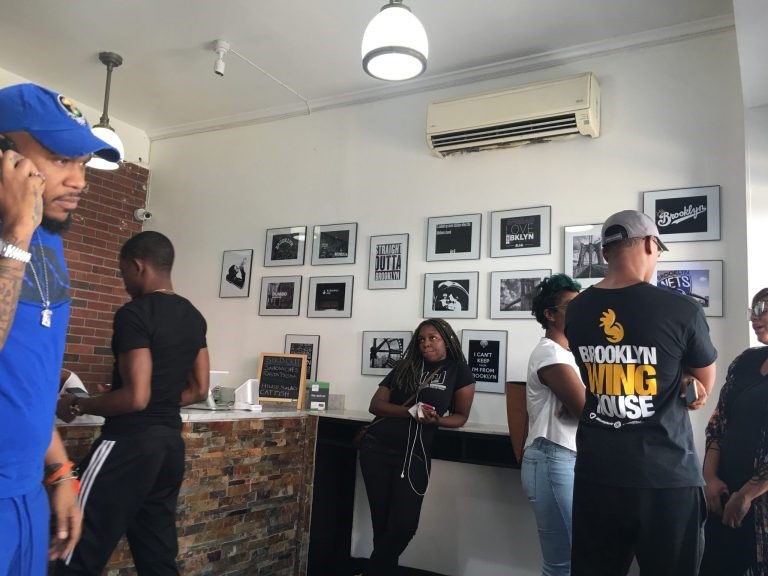 Brooklyn Wing House's flavors are anything but standard. Some of the most unorthodox of them include liquor-inspired concoctions like their Mango-Ciroc-Infused Habanero Wings-- sweet, bone-in wings that leave a sinister tingle of spice on the lips; and their D'usse-Infused Wings are also an option.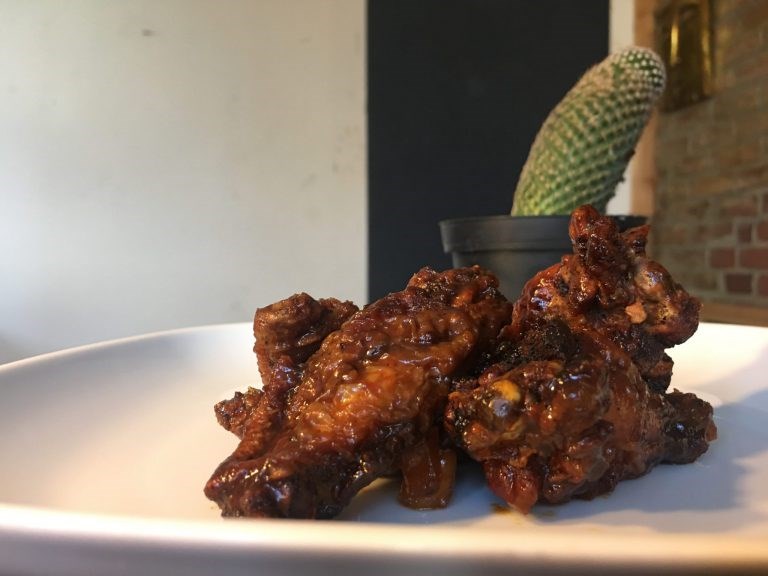 Spence claims that it's the flavors and personality like these items that will make Brooklyn Wing House successful: "I want kick-it-up a notch and be different from the competition," he said.
Spence also claims that unlike many other chicken spots, their wings are washed, seasoned and always served fresh to boot. But, in my opinion, their most extraordinary dish doesn't come in the form of a saucy fried chicken wing. Quite the contrary: It's their Notorious B.I.G. catfish sandwich.
According to the owners, the sandwich has two purposes: to pay homage to hometown-icon Biggie Smalls; and the other is to serve as an example of how some of the most delectable soul foods can harmoniously be aggregated into one bonafide sandwich.
The eccentric creation is capped by two cheddar-bay biscuits, buttressed with a fried catfish fillet, complimented by a smoked turkey-neck cutlet, decorated with collared greens, and doused in peppercorn sauce.
Everything on the menu can be washed down with their housemade, mango lemonade. This ambrosial elixir is a sweet and refreshing blend of fruit that blissfully fuses into your tastebuds.
The owner of Toure Salon in Fort Greene stopped by to support his fellow small business owner in Brooklyn. He explained why doing so is significant: "It's for us by us," he said. "I have a small business myself; I have a salon. So at the end of the day, I've got to pay homage. We are all we got."
The Brooklyn Wing House is open from 12:00am -9:00pm, Monday through Friday, and 11:00am -10:00pm on Saturdays. They are also available on Uber Eats.