Foodies on the hunt for local, artisanal foods or gourmet takeout love gastro markets -- and Myrtle Ave is home to a few of them!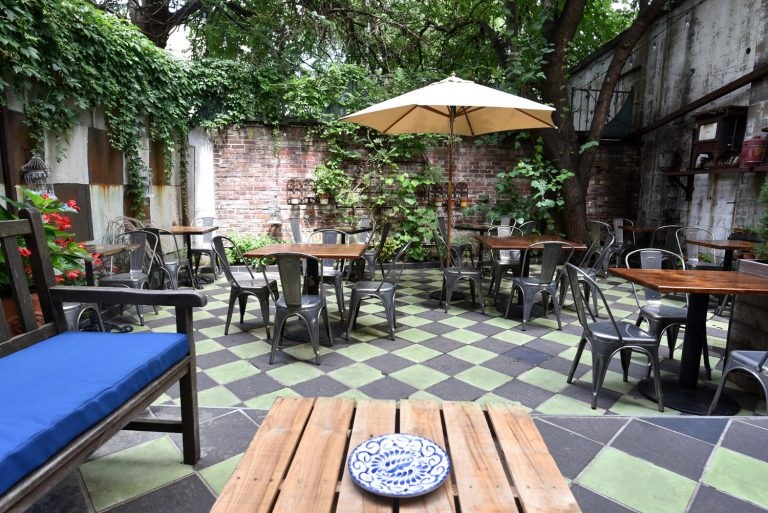 Gastro markets are more than just your average neighborhood markets. They have become culinary destinations for food-geeks on the hunt for specialty items, gourmet takeout or artisanal, freshly prepared foods. Brooklyn epicures can find a few of these fine culinary hot spots all along Myrtle Avenue. Take a look at our list of current and upcoming gastro markets in Clinton Hill and Fort Greene.
Marius & Co (Fort Greene)
Gourmet food shop Marius & Co, located on the quaint Carlton Avenue, is a neighborhood market of prepared foods and specialty items in Fort Greene. The market opened its doors in the fall of 2017, founded by husband and wife team Mitro and Kimberly Valsamis. Marius & Co. is known for its Captain Smolders smoked salmon and kedgeree — an Indian dish of curry, rice, and fish; an eclectic selection of cheese and charcuterie; such comfort food favorites as rotisserie chicken, homemade macaroni and cheese; and daily specials inspired by the cultural influencers of the chefs and owners. Mitro and Kimberly want customers to eat food that represents what Mitro's father, Marius, held dear: food of uncompromising quality made with love and family in mind.
Marius & Co | 154 Carlton Avenue, Brooklyn, NY 11205 | www.eatmariusandco.com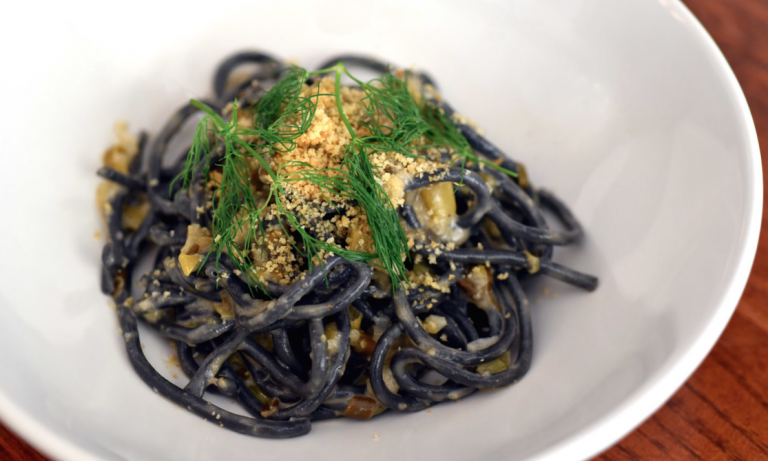 LaRina Pastificio & Vino (Fort Greene)
LaRina Pastificio & Vino is heaven for any pasta fan. This gastro market specializes in homemade pasta like buckwheat conchiglie or black - ink bucatini along with sauces, meat, cheese and specialty pantry goods like olive oil, polenta, dried spices and vinegar. The market highlights imported and homemade Italian favorites that change regularly. The pasta shop and restaurant is a venture from Giulia and Luca Pelliccioni, Silvia Barban, Andrea Mancin, Joriva Dana, the team behind AITA in Clinton Hill. La Rina also offers pasta making classes during which participants can learn how to make the perfect pasta dough and shapes in private sessions or in large groups with chef and partner Silvia Barban, a former Top Chef contestant.
LaRina Pastificio & Vino | 387 Myrtle Avenue, Brooklyn, NY 11205 |www.larinabk.com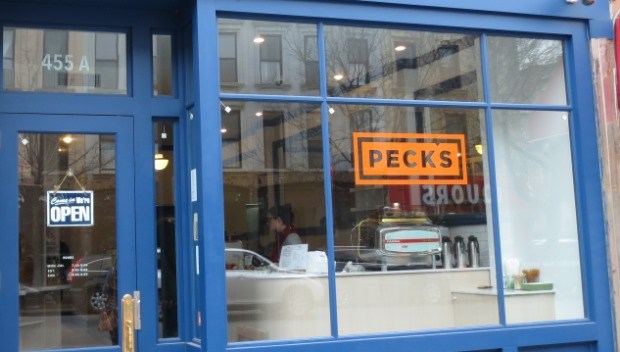 Peck's (Clinton Hill)
Peck's is a neighborhood prepared foods and specialty market serving Clinton Hill. Opened by Theodore Peck in 2013, the shop offers expertly prepared foods including popular sandwiches, matzo ball soup, rotisserie chicken, charcuterie, artisanal cheese, growlers of craft beer and much more.
The selection changes throughout the day to keep things fresh and exciting for the customers. To start the day, there are baked goods, corn muffins and biscuits layered with butter and preserves and an array of coffee drinks. As the afternoon approaches, sandwiches with house-made meats, prepared foods, soups and salads fill the room.
In May, Peck's is also offering cheese classes: a "Cider & Cheese Pairings" course will take place on May 10, and "Making Fresh Ricotta" will follow on May, 27.
Peck's | 455 Myrtle Avenue, Brooklyn, NY 11205 | www.pecksfood.com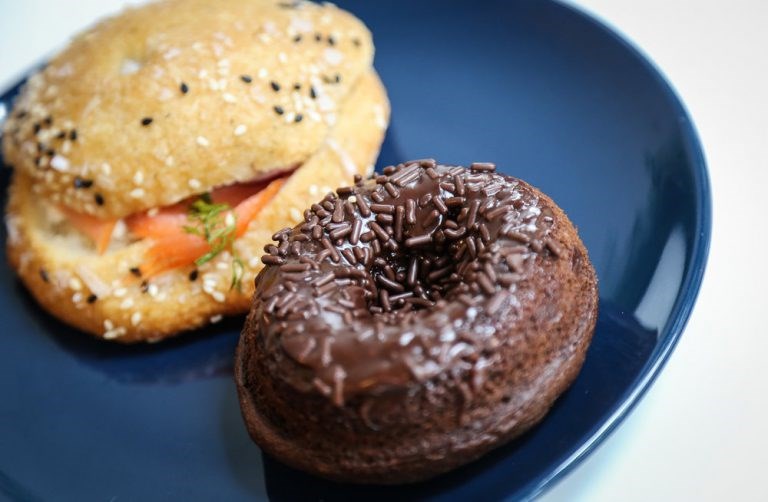 Peckish (Fort Greene)
Slightly different from it's older cousin, Peckish strives to serve a seasonal mix of yesterday's, today's and tomorrow's greatest hits. At Peckish you can linger in a sun-soaked room located on a quiet side street a few short blocks from Fort Greene Park. This market is all about outstanding coffee, using beans from New York-based Joe Coffee. Also on hand is a tantalizing new menu of baked goods, doughnuts, sandwiches and savory snacks. While Peck's is energized from the hustle and bustle of the busy Myrtle Avenue, Peckish is a quiet alcove where guests can recharge.
Peckish | 49 Willoughby Ave, Brooklyn, NY 11205 | www.pecksfood.com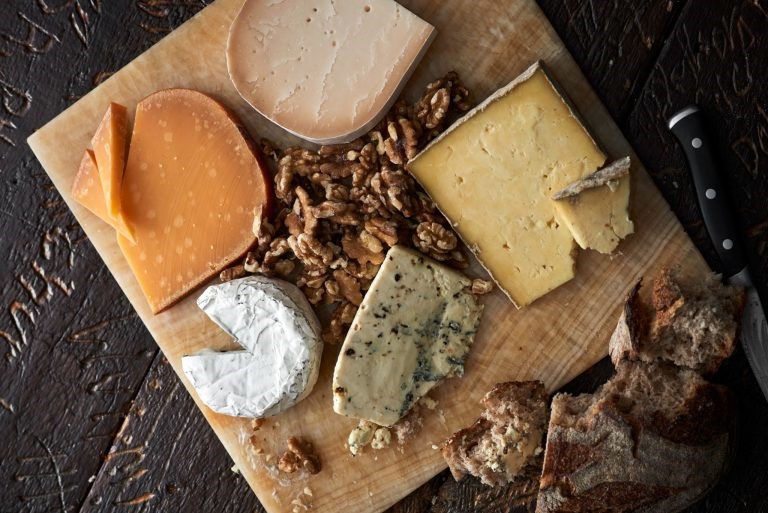 Locals (Fort Greene)
A new butcher is coming to Fort Greene! Locals, scheduled to open in May, will offer a butcher counter with a focus on sustainably sourced and locally raised meats, in addition to local cheese, charcuterie and prepared foods.
Throughout the day, customers can enjoy coffee, freshly baked pastries and lunch at the mini food hall. Evenings will bring food demos and other food-centered events.
Locals |332 Myrtle Avenue, Brooklyn, NY 11205