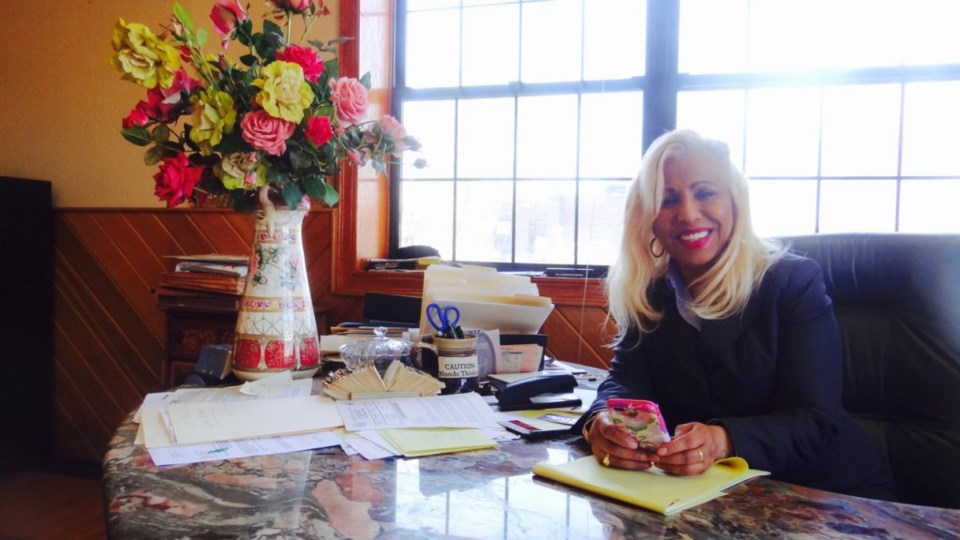 Dolly Williams is the consummate glamour girl glitteratis: In the 90s, she was the "person to know," often chatting up the power-brokers at VIP events, yet never too far from the flashing cameras. She commanded the attention of Brooklyn's business elite-- but not because of her flawless nails, beautiful smile, killer heels or undeniable charm; but because underneath all of that pink prettiness, Dolly Williams is a savvy businesswoman who is notoriously tough-as-nails.
It's that combination of toughness and charm that would fuel her rise from a struggling mother of two from Brownsville, to become, with her then-husband Carl Williams, the co-owner of a multi million-dollar construction and demolition business, A. Williams Construction, headquartered in Gowanus, Brooklyn.
Williams and her husband both grew up on farms in Trinidad and immigrated to Brownsville, Brooklyn in 1970 seeking economic betterment for her small growing family. They were poor, needed work and the only asset they owned at the time was a 25-year-old dump truck. So with the truck, Mr. Williams began renting a demolition machine and picking up small demolition jobs, while Ms. Williams handled the billing and took care of the children (she got an accounting degree to be the sole person keeping the company's books).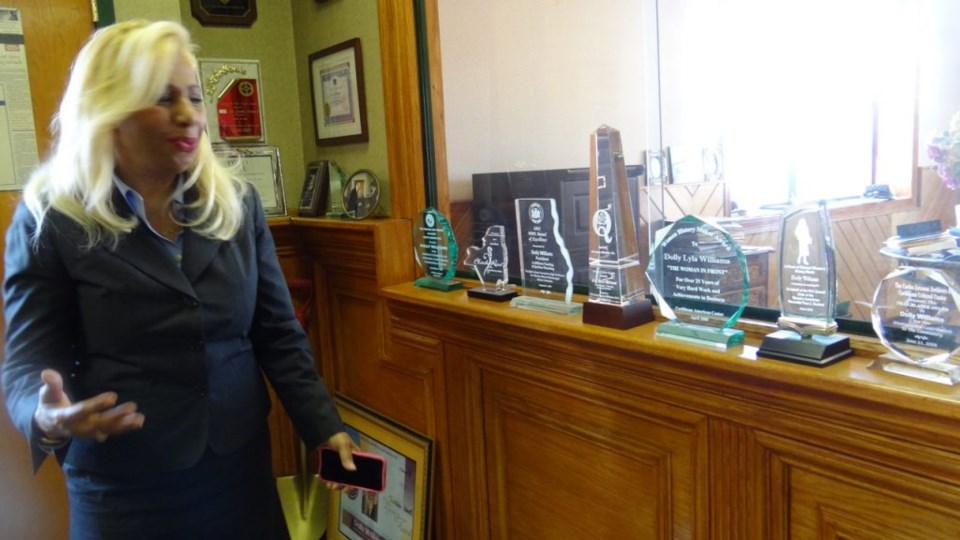 By the mid-80s, the jobs they received began to grow; the company was one of the first minority- and women-owned construction companies to be certified with the City; and their first big break came when they were awarded a construction contract for the development of the Nehemiah Houses in Brownsville.Williams Construction company also worked on the Bronx Criminal Court Foundation, one of the largest done in New York City and the Medgar Evers College Student Service Centre. But the most high-profiled job—and one that Ms. Williams says she is most proud of to this day— came about when her company was doing the excavation work on a building down on Wall Street. They stumbled upon a graveyard. That graveyard happened to be a massive burial ground for African slaves in New York.
Her company then assisted in the archaeological dig, unearthing more than 450 skeletons, 300 of which were children. The federal government then offered A. Williams Construction the job of the skeletons' reinterment within seven huge graves, eventually becoming the sacred African Burial Ground site.
Williams Construction received the U.S. Small Business Administration's Contractor of the Year Award in 1995, a Crain's Contractor of the Year Award in 1999, and Contractor Firm of the Year in 2001 by the U.S. Department of Commerce. Williams received the U.S. Small Business Administration Minority Small Business Person of the Year Award for the New York District in 1998, and was honored as the 1999 Woman of the Year by the Brooklyn Boys & Girls Club. And in 2002, Williams was appointed to the New York City Planning Commission by Brooklyn Borough President Marty Markowitz.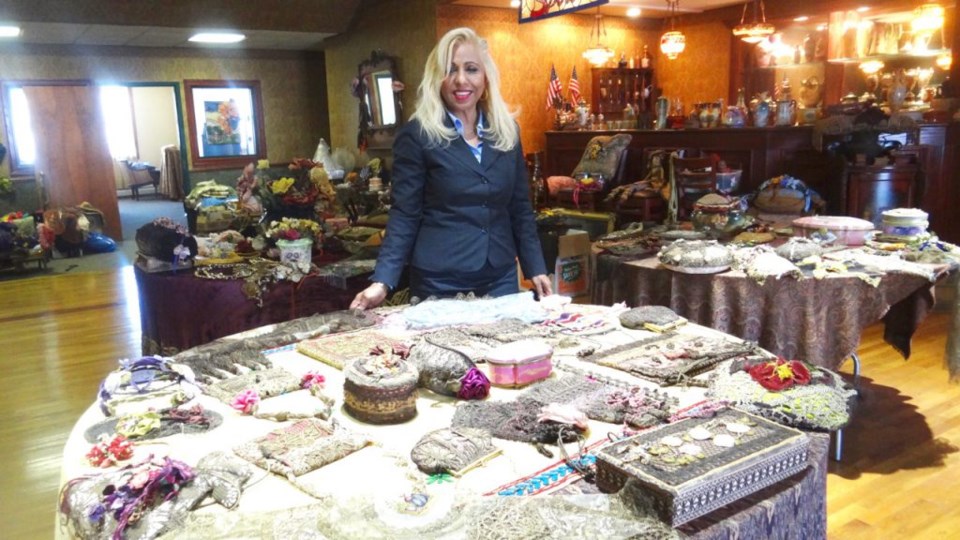 Ms. Williams, now 65 years old and the grandmother of four, also has a passion for flea markets, vintage clothing and antique furniture. She loves to sew, and has a massive collection of beautiful pillows, hats and other accessories she hand sews and sells not for cheap.
Ms. Williams sat down with the Brooklyn Reader recently to share her insight on minority contracting, growing a business from scratch, surviving in a male- and white-dominated industry, and the secrets of balancing glamour and guts!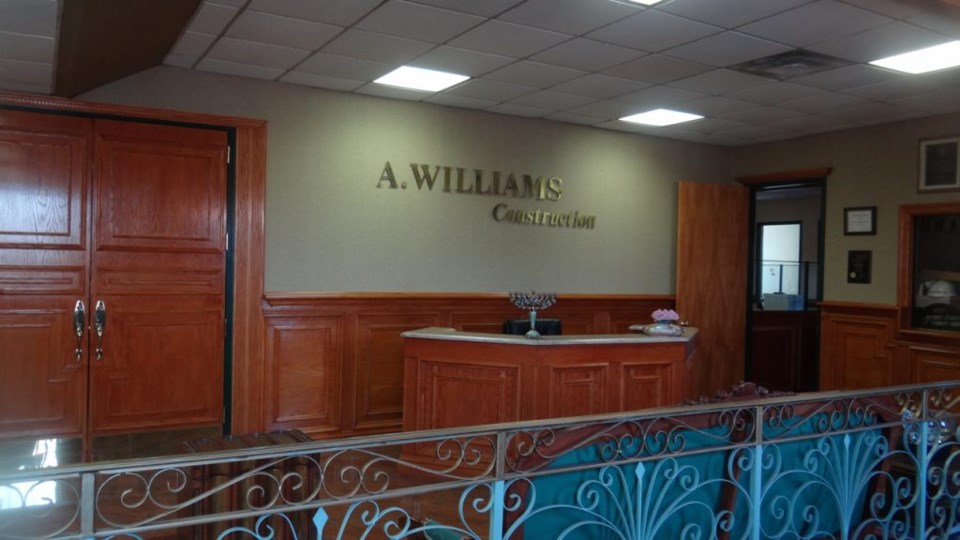 -----------------*----------------
The Brooklyn Reader: You were one of the first minority- and women-owned businesses to become certified with the City. How has that certification benefitted you?
Dolly Williams: I got certified in the early 80s, when Dinkins was the mayor; been certified for three decades. I think there were good intentions by the government to make an effort to help. But they tell the larger contractors that they have goals for bringing on minority contractors. But they were just goals. There has been no enforcement mechanism of any kind. And when there are "laws" but no enforcement mechanism, then the laws are useless. And that has been going on for over three decades even to this day. I have relentlessly badgered and run my mouth at every turn about this, but it hasn't changed anything. These programs really do not work. It gives a contractor a false sense that something is going to happen for them. And it doesn't. So it shouldn't be something that you rely on.
BR: So then, how were you able to bring your business to where it is today?
DW: There were a lot of doors closed and there is a lot of racial discrimination in this business. But I don't accept "no" for an answer. That word does not exist for me. There's a "yes," and there's a "maybe." There's no "no." So no matter how much you tell me "no," that's not what I'm hearing. And we have to be like that… with anything in life. And you cannot get discouraged. And we must get it through our heads that we're entitled. We're entitled to the opportunity, like everybody else. If we get passed over, don't take no for an answer. But be willing to work just as hard or even harder. Because I will tell you, every job that A. Williams has had, we have had to work ten times harder and get paid ten times less.
But we did it so we could move on to the next one and the next one… We worked our way up to getting a credit line, then bonding , even if it was very small. But our pivotal point came when we did all of the excavation of the Nehemiah Houses in the 80s. And then a Jewish [developer] used to give us an opportunity to take some of his smaller bidding, and we learned the process that way.
BR: So you ran into people who assisted you along the way?
DW: Oh yes. With all of the closed doors and discrimination, I did run into nice people. The first day we went on the big job in Brownsville, the inspectors came, and we had no idea they were coming. It was my ex-husband and his brothers. Our guys had no hard hats; they had no boots; they had sneakers on; they had no gloves on, all of the no-nos. But the inspector was very helpful. He saw how hard we were trying, and he said, "Listen, this is what the guys have to be wearing… Tomorrow morning, I'm coming back." And he sent us to a hardware store to get all of the equipment the guys needed. And they came back to the job the next day. And we were fine. So we finished the first building, then the second building, until we finished the job. So the inspector gave us a break.
You're going to hear my stories where there have been people who have truly helped me, even when I wasn't quite qualified. But no one is, until they're given the opportunity. Also, HPD taught me how to do the requisitions; the payroll reports. People were nice at times. When they see you are trying, really trying, they don't care what color you are or where you come from, there's always someone willing to help. And you better know how to learn it quick, okay? They're only going to be willing to spend so much time trying to teach you.
BR: So that brings me to, what elements or events propelled your business towards success?
DW: Perseverance, dedication and joy! Because when you are doing something, in my opinion, the only way you will be successful is that you have to enjoy doing it.
BR: What's your opinion on the current trends in Brooklyn's development?
DW: I think that what is happening in Brooklyn right now as far as the economy, jobs, growth, is very good. The only downside is, we see people who are being disenfranchised, especially minorities who are not getting the better jobs. I come from Brownsville. I have no fear, because that's my neighborhood; it's still my neighborhood. I go back and I see the place the same way. I see people are getting displaced and becoming homeless. We see them priced out of their housing and many people are struggling. And that's very pitiful, very sad. And with all the growth that is going on in Brooklyn, we should have zero unemployment here.
BR: So what is your overall best advise for an aspiring entrepreneur who wants to grow their business into a multi-million dollar operation such as yours?
DW: Know your industry; study your industry. Know what is out there and available to you. I used to drive my kids from Brownsville to Bloomingdales. We basically didn't have any money; we didn't have anything. But I wanted to go to Bloomingdales; I wanted to go to Saks. So the kids grew up, we were in a poor neighborhood, but my kids didn't miss anything. Okay? They didn't miss anything. They knew what was out there and available for them.
So research. Know the process. Know where all the jobs are. For instance, when a job comes to bid, most of the time, it's been 3-4 years in the planning. Everybody who's bidding on that job already knew about it. I had to learn that the hard way. When the job was announced, they pretty much already gave the job out. So you have to be in the planning process following these jobs.
Also, keep a good paper trail, and have someone on your side who is doing nothing but watching the money. Because the bills will come flying from left and right, and you won't know what to do with your money when you get it. Should you buy food? Pay the insurance? Buy fuel for the truck? Buy books for the kids?...
And also, kindness goes a long way. Be firm, but also be humble and kind in whatever you do. And as you grow, things will come your way, because people will remember you.
And finally, don't depend on certifications programs that are supposed to "help" you. Get certified, but also have an open mind and be willing to think creatively. And you must have a passion for what you're doing, if you truly want to see it successful.