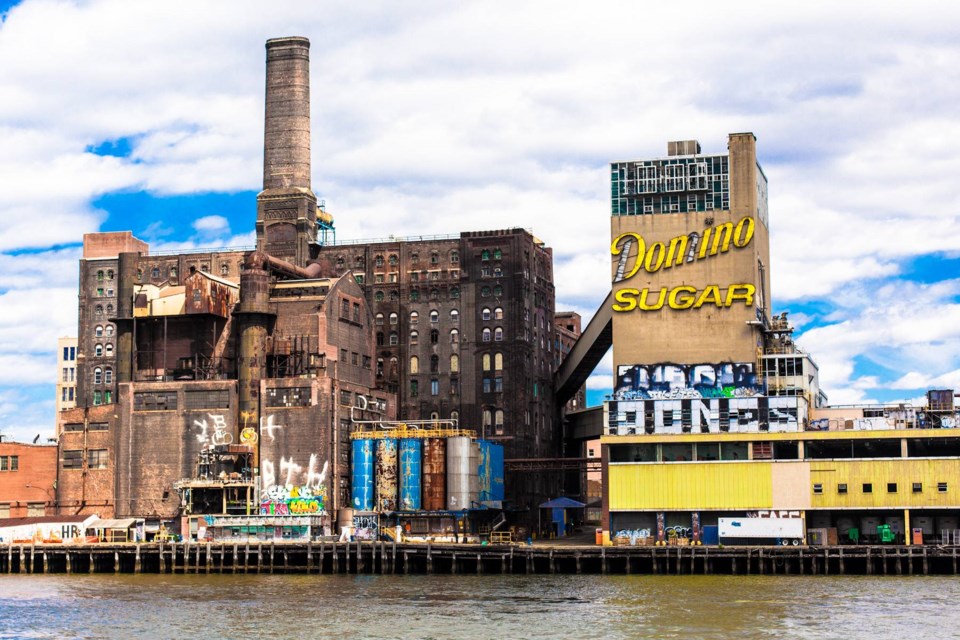 A deal was struck on Monday surrounding the redevelopment of the area housing the Domino Sugar Factory in Williamsburg, reported The New York Times.
The previous plan, which was converting the landmarked factory into luxury apartment rentals, had hit an impasse since Mayor Bill de Blasio took office, as some neighborhood advocates and the New York City Planning Commission grappled with how the affordability index should look:
That is, to what extent should the $1.5 billion 11-acre East River waterfront property with potentially breathtaking views of Manhattan be at all concerned with affordable housing development?
The previous deal was looking at 660 affordable housing units -- mostly studios and one-bedrooms-- out of 2,300 total. But the mayor felt that was too little.
In the end, the property's developer, Jed Walentas, agreed to increase the proportion of affordable two- and three-bedroom units of the roughly 700 units that would be reserved for low- and moderate-income residents.
In exchange, the developers will be allowed to build up to 55 stories above the East River, about 20 stories higher than current regulations permit and also charge higher rents for some of the affordable units.
It's a compromise for both sides but still an early demonstration that, compared to his predecessor Michael Bloomberg, de Blasio's approach to affordable housing will have developers marching to the beat of a different drum.