On Thursday, the inaugural Brooklyn Tech Week welcomed women developers and entrepreneurs to the Williamsburg Hotel for the "Women in Tech" panel to discuss breaking the "tech ceiling."
The day-long event offered multiple opportunities for women professionals to network and speak, including the "Women in Tech Breakfast" as well as an all-female panel of experts. The speakers included Miram Ebrahim, founder and developer of networking app CommonConnect, and Toby Moskovits, CEO of real estate company Heritage Equity Partners, among others.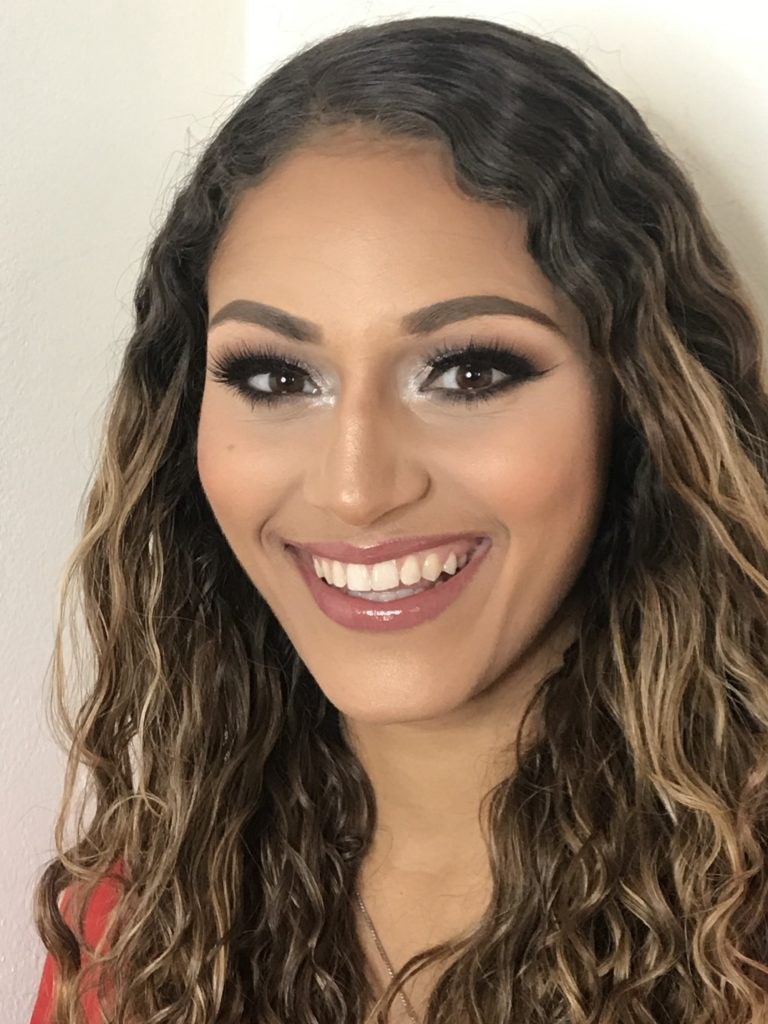 Ebrahim, a former Google employee who developed CommonConnect, an intuitive app that lets users network based on career interests and proximity, shared how she faced several barriers prior to her success.
"I came up with a concept and really wanted to create it. But so many people I went to, like my friends and family, told me, 'It's too hard, you're going to fail' there are other people doing it,'" she recalled.
Despite the negative feedback, Ebrahim developed her product because she believed in the need for a more sophisticated networking app like CommonConnect, that features over 450 job titles and 475 industries. Fast forward to now, and her app is growing.
"Now, we have about 5,000 users in NYC. And at a launch event in California, where we collaborated with StartUp Grind, we got about 1500 downloads," said Ebrahim. "We also launched our new feature, Conference Mode, and it's just been amazing."
As an Egyptian woman trying to establish her company in the tech world, Ebrahim became aware of the quiet discrimination that exists. When pitching her app, she felt compelled to oversell herself and her idea to compensate for not fitting the traditional mold of what an app developer looks like. Still, she has always maintained her faith in her vision.
"I know I can do it with the right resources at my disposal and the people I'm working with, who believe in the concept and in me," Ebrahim said.
Now that she is successfully running her own startup, Ebrahim sees it as part of her job to continue to break through barriers set in a male-dominated industry, also for others. She is a strong believer in networking and her advice to younger women interested in entering the tech field is: to "Find a mentor."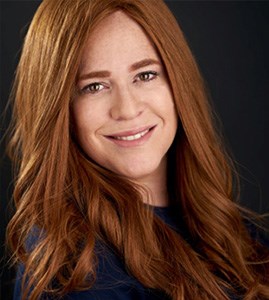 Toby Moskovitzs, CEO of Heritage Equity Partners, a woman-owned real estate and development firm, said fostering a feminist working environment in male-dominated fields is a priority. While she is known for her successful projects throughout Brooklyn, Moskovitz has spent years navigating the social standards set by men.
"As a woman, I am held to a higher standard. There are things that I have done, that if I was a man no one would blink," Moskovits explained. "You need to be super aggressive. And when you are that aggressive they look askance. Because the very thing you need to survive, which is to act like a man, they look at you and think, excuse my language: 'She's a bitch.' So you have to learn to silence the noise, to not care."
Rather than internalize this double standard, Moskovits recalls a lesson Judaism taught her. "In Jewish philosophy, the concept is: The world you live in is the one you make."
For Moskovits, this mantra is a source of individual power. She expresses her belief also through her clothing. She doesn't wear suits, and she would never compromise her personal flair and characteristics to win over her male colleagues, Moskovits asserted.
"When I started in business, I never allowed myself to dress the way I thought I had to dress," she said. "I think you have to make the men survive in a woman's world. Own who you are, and be confident in yourself."
Moskovits believes that classic feminine traits like empathy and connection, often considered weaknesses, are advantages in business. But like Ebrahim, she also faced push back.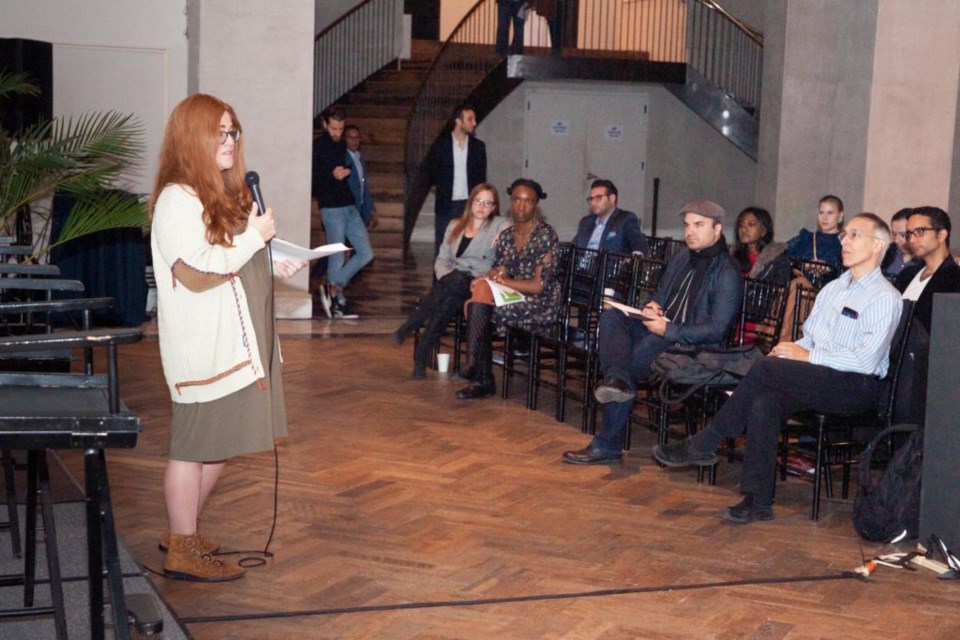 "Women have intuition. And I think that intuition has distinguished a lot of what I have done. I think women are a little better at reading softer signals," she said. "When I started in real estate, people called me crazy. It was 2008, and the market had just crashed. But if you listen to what people tell you, you never hear your inner voice, and that's what intuition is."
Now being firmly established with her own company, Moskovits wants to help other women break into the real estate field.
Next month, The Heritage Group will be collaborating with the Real Estate Board of New York to launch a quarterly Woman in Real Estate event. The campaign aims to cultivate strong, supportive professional relationships between women with the same passions and spirit.
Moskovits concluded with a motto she said is applicable to all women: "Own who you are. Own your strengths, own your weaknesses."