It's the beginning of a new chapter and a happy ending for Adanne, a beloved Black woman-owned bookstore, that officially opened its new storefront in Bed-Stuy last Saturday.
The story starts back in June 2023, when Darlene Okpo, the owner of the shop, received a 30-day notice to vacate the property of her former storefront in DUMBO.
She took to her social media pages to seek emergency help, and with the help of loyal customers, family and friends, Okpo was able to raise more than $37,000 for moving costs and a deposit on a new space.
But her work was far from over. Okpo's hunt for a new space lasted three months and saw several property arrangements fall through. She remained determined, though, and finally signed a lease in Bed-Stuy this October.
And, on Saturday, November 11, Okpo opened the doors of her new brick-and-mortar shop on Ralph Avenue for the first time.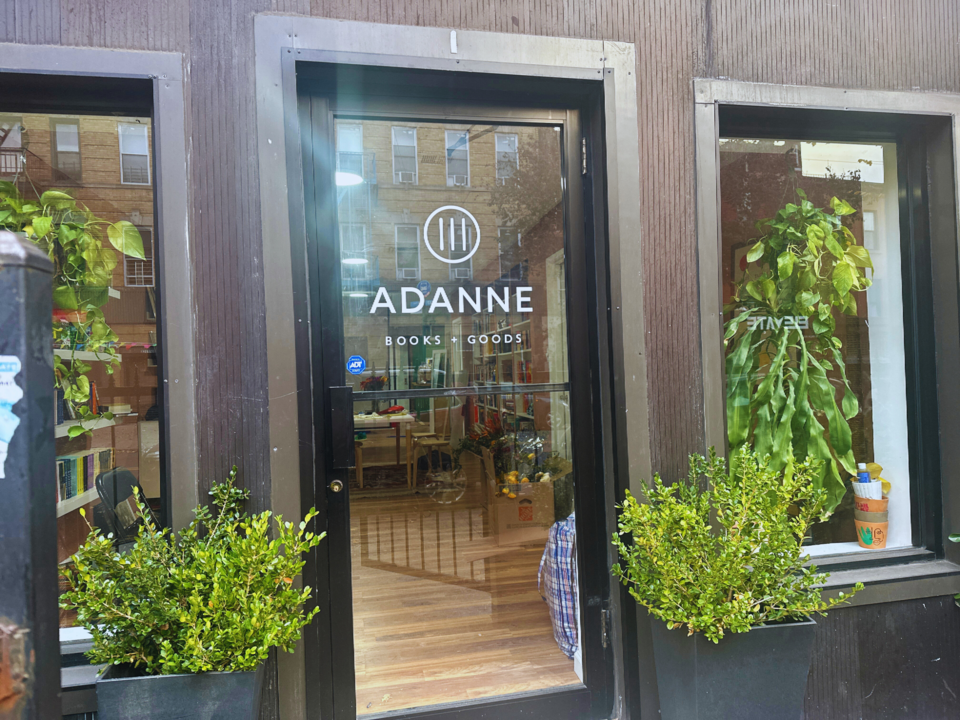 The new location makes perfect sense for the bookstore. Okpo lived in Bed-Stuy in 2008, and the neighborhood is home to many of her customers, which made the decision to come back an easy one, she said.
"Sometimes you feel like you gotta have it together all the time," said Okpo. "But, there was no pressure for me to be like, 'Everything has to be perfect.' I was like, 'It's going to flow. Everything is gonna come.'"
Before it was Okpo's new shop, the storefront on Ralph Avenue was a gym. But thanks to Okpo's vision and hard work, it feels like a local mom-and-pop store now. Whether you know Okpo personally or not, the space makes you feel like you're home.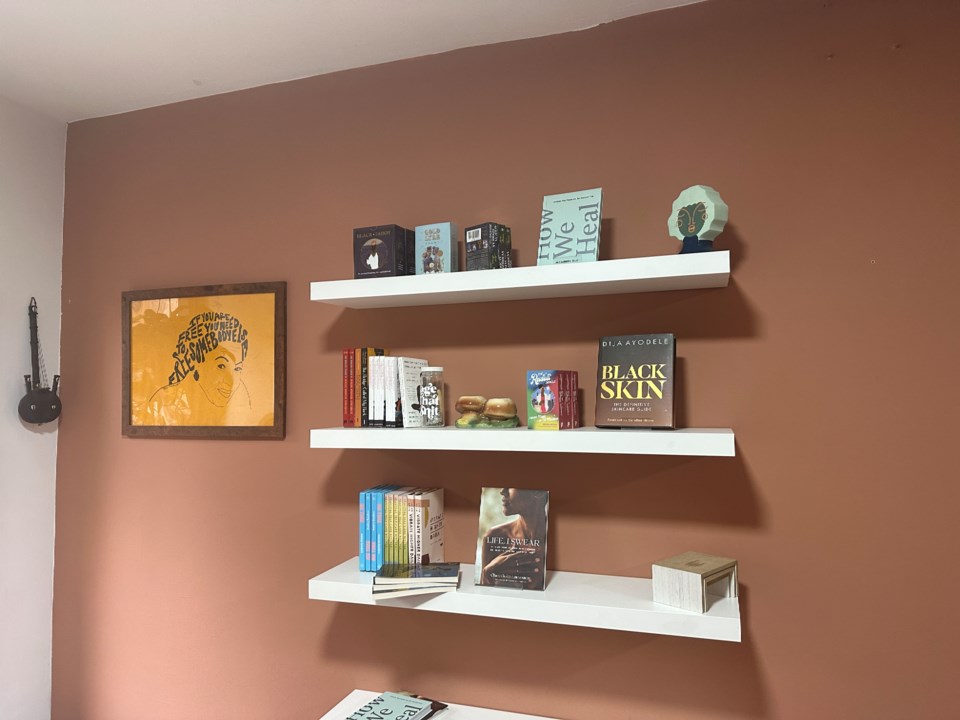 ​The shop includes a workspace in the front and a backyard patio for guests to snuggle up with a book. There is also a bar area, though it's still a work in progress...
With books piled high on each shelf and records of classic artists on the walls, Adanne prides itself on selling a little bit of everything.
"For me, it's like nostalgia. In this area, it's all records. Then, we have spirituality and hip-hop. It's a mixture, like a museum," said Okpo, gesturing to the different sections of her store. "I want people to take their time and look. That's how I want this space to feel."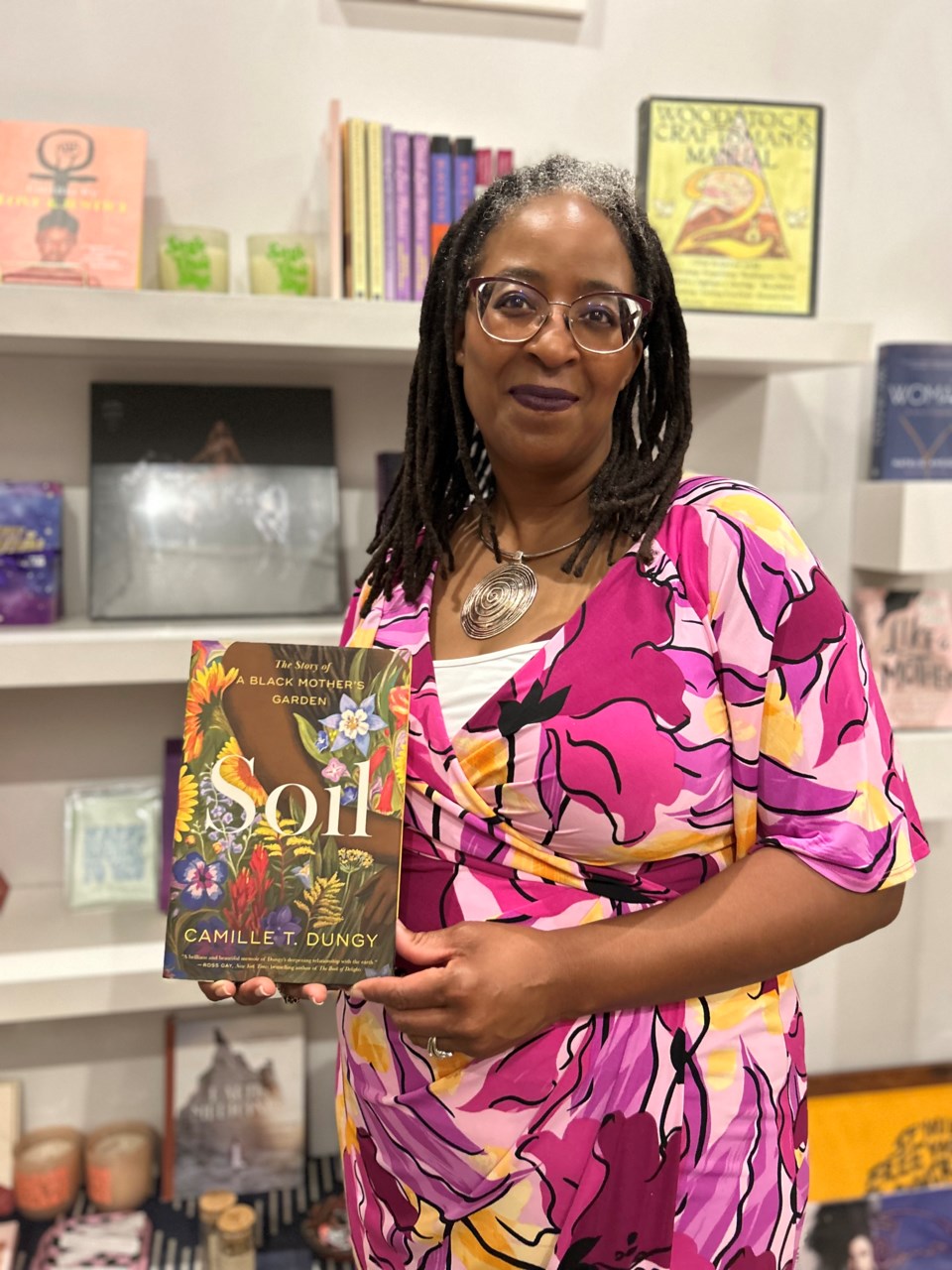 Since announcing her location change, Okpo has received an outpouring of love and support from those who have followed her journey.
Customers have expressed their excitement for her new space and plan to continue to support her mission to bring diverse books to homes across the city, she said.
On Okpo's Instagram post announcing the new location, someone commented, "Bed-Stuy is going to take care of you."
Okpo said she is going to take care of Bed-Stuy, too.
Once Okpo settles into her new shop, she will bring more programming to the space, like her annual plant therapy workshop. She is also hoping to facilitate new programs like poetry readings, art therapy classes and homework help for local children.
"I love the space so much," Okpo said.
Adanne is located at 115 Ralph Ave. and is open Tuesday-Thursday from 11:00am-7:00pm, Friday-Saturday from 11:00am-8:00pm and 12:00pm-6:00pm on Sundays.