On Thursday, October 17, the Graham Ave. Business Improvement District, in collaboration with Sacred Arts Research Foundation, P.S. 257, Golden Drum, A.U.M., M.A.I.S.C and the Borinquen Plaza Community Center North Brooklyn YMCA, kicked off the first community-wide public art project of the fall, inviting residents to help create a mural on Graham Ave!
This free public event, which continues through this weekend, Oct 18 and 19, will take place at 46 Graham Ave. at Cook St. from 10:00am-6:00pm.
The mural will be painted on the wall of the Fabco Shoes building. DUMBO-based Artist Craig Anthony Miller will lead the project, while the general public will contribute with painting small pieces of it. The theme of the mural will be "Bridges of Urban Ecology." Then, professional artists will take over and continue painting the 20-ft high wall it to its full height!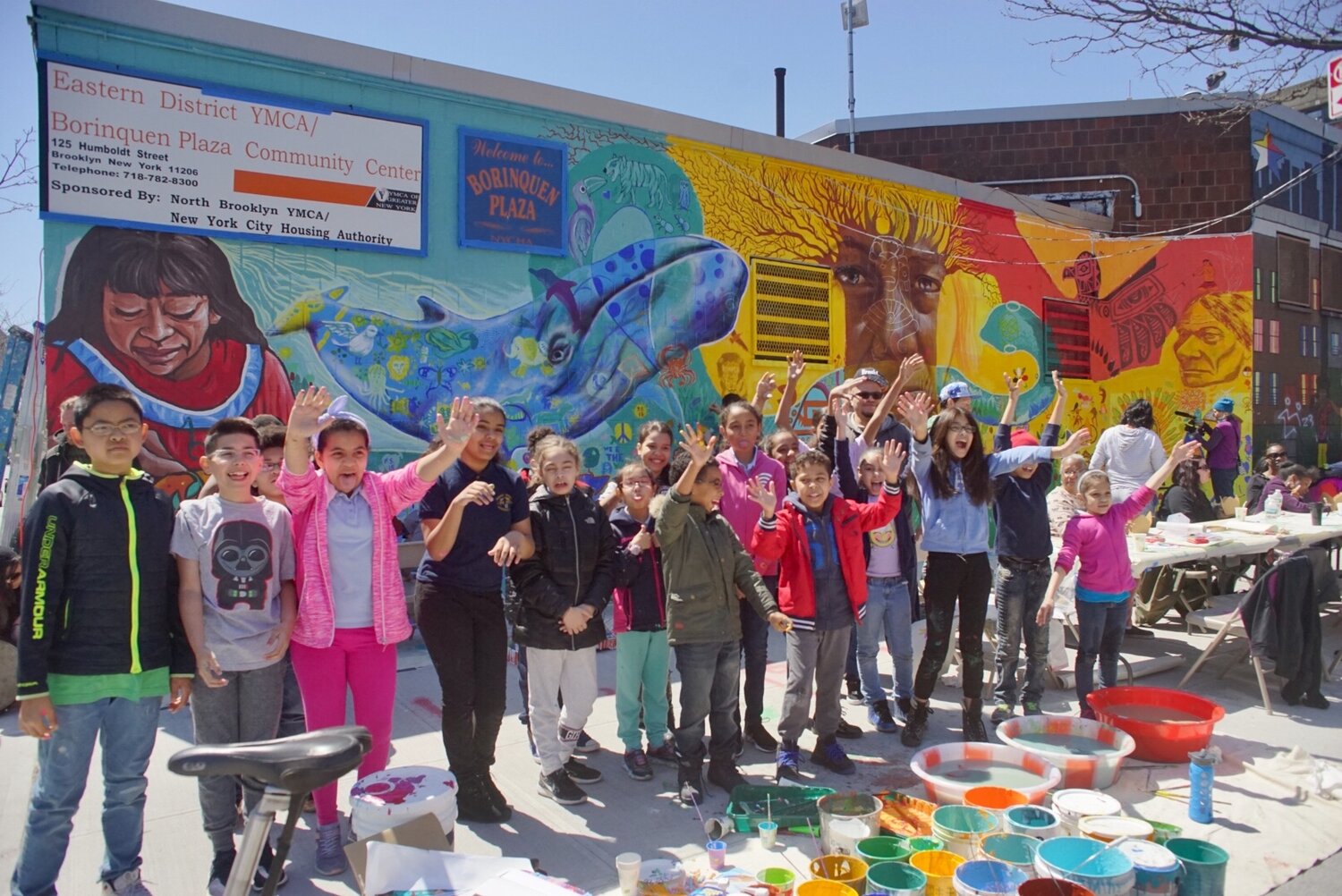 Food and art supplies will be provided. To participate, please fill out the registration form here.