WHAT: Luaka Bop, and Red Bull Music Academy present: ATOMIC BOMB! The Music of William Onyeabor. A diverse lineup of tremendously talented musicians celebrate the music of the elusive Nigerian synth-funk pioneer William Onyeabor. Under the musical direction of Ahmed Gallab (Sinkane) and Money Mark (Beastie Boys), ATOMIC BOMB! The Music of William Onyeabor features performances by David Byrne, Pat Mahoney (LCD Soundsystem), Alexis Taylor (Hot Chip), Kele Okereke (Bloc Party), Luke Jenner (the Rapture), the Lijadu Sisters, and Joshua Redman. This engagement is one of the first in a month-long citywide music festival from Red Bull Music Academy.
WHEN: Friday May 2, and Saturday, May 3, 8:00pm
WHERE: BAM Howard Gillman Opera House, 30 Lafayette, Ave., Bklyn
HOW MUCH: Tickets start at $35. Buy Tickets here
WHAT: Closing Reception for BJJ AT THE EMERSON-- Please join us for an evening to celebrate our latest exhibition. We were invited to show at The Emerson by the lovely Gina Jankowski for the month of April. The exhibition is all new current works by Bibiana, Jonas Hidalgo, and Jason Derek North. From large black and white portraits to dreamy New Orleans cityscapes to hand painted landscape photographs, there's bound to be something that piques your interest. And as always we are excited to share the work with you. Feel free to peruse at your own leisure throughout the month of April anytime after 4pm at The Emerson.
WHEN: Friday, May 2, 6:00pm — 10:00pm
WHERE: The Emerson, 561 Myrtle Avenue
HOW MUCH: Free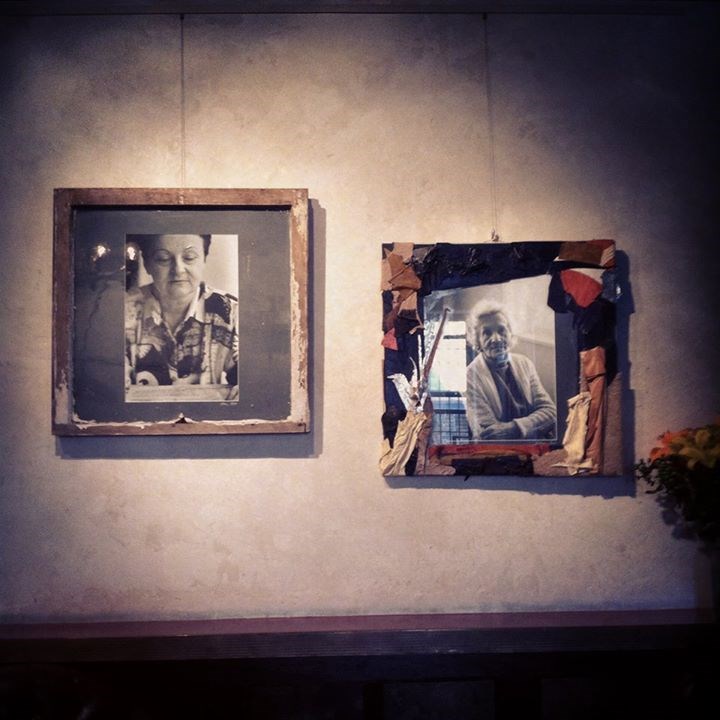 WHAT: Target First Saturdays-- Featured this Saturday are films, presentations and artist talks surrounding the exhibit Ai Weiwei: According to What?; pop-up gallery talks, hands-on art, and performances by Magnetic North & Taiyo Na, and Jean Grae
WHEN: Saturday, March 3, 5:00pm — 1:00pm
WHERE: Brooklyn Museum, 200 Eastern Parkway
HOW MUCH: Free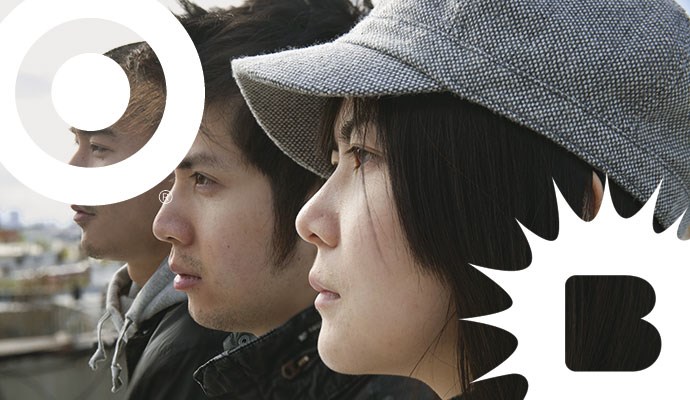 WHAT: Cinco de Mayo Weekend at Chavela's-- Chavela's getting the party started early—they'll be celebrating Friday through Monday with three specially priced cocktails like el Jimador Margarita, a spicy concoction with fresh corn juice and pineapple and habanero infused simple syrup and other yummy house specialties.
WHEN: Friday, May 2 — Monday, May 5
WHERE: Chavelas, 736 Franlkin Avenue, Bklyn
HOW MUCH: Happy hour specials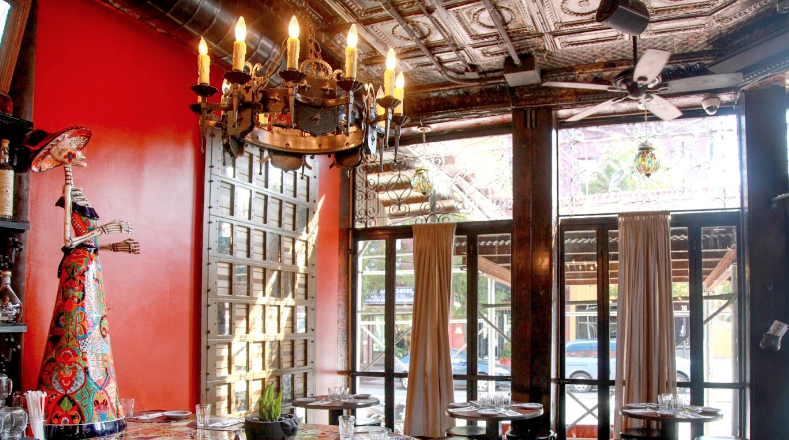 WHAT: African Restaurant Week-- During the seven-day celebration, participating restaurants will offer prix fixe menus for lunch or dinner. NYARW vouchers and gift certificates for friends and relatives are available for purchase online at www.beUevents.com via a secure payment system. In addition to the special fixed priced lunch and dinner options, diners are eligible for a 10 percent discount off regular menu items when they mention "New York African Restaurant Week" at participating restaurants.
WHEN: April 27 — May 4
WHERE: Locations through out Brooklyn include: Accra restaurant, Bati Restaurant, Cafe Rue Dix, Farafina, Jollof, Restaurant, Lalibela, La Caye, Lenox Saphire ( aka Les Ambassades), Le Souk Harem, Madiba Restaurant, Ponty Bistro, The Sugar Bar, Tolani, Buka
HOW MUCH: Minimum cost for lunch and dinner are $16.95 and $24.95 Vouchers and gift certificates are available for purchase here.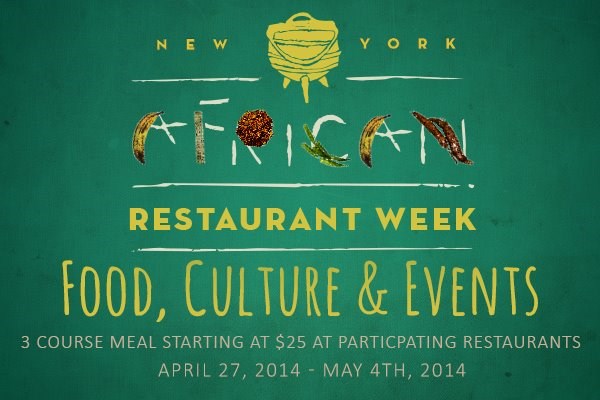 WHAT: Mayweather vs Maidana Fight Party
WHEN: Saturday, May 3, 10:00pm
WHERE: Brooklyn Nights Bar, 497 Dekalb Avenue (@ Franklin Ave)
HOW MUCH: Free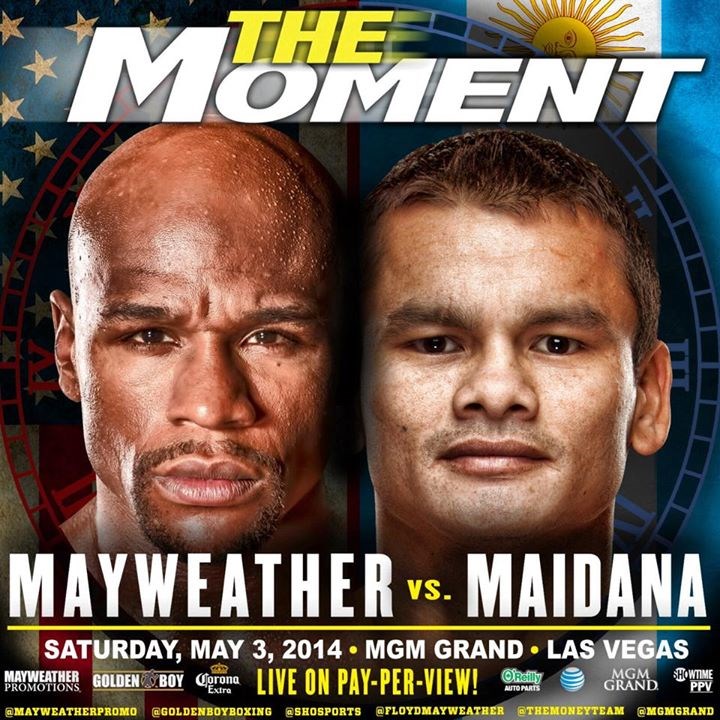 WHAT: Yoga Brunch-- Enjoy outdoor yoga on the patio of Rustik Tavern brought to you by YoBeatz. Come for yoga, stay for breakfast/brunch!
WHEN: Saturday, May 3, 10:30am
WHERE: Rustik Tavern, 471 Dekalb, Bkyn
HOW MUCH: $15. To purchase tickets, go here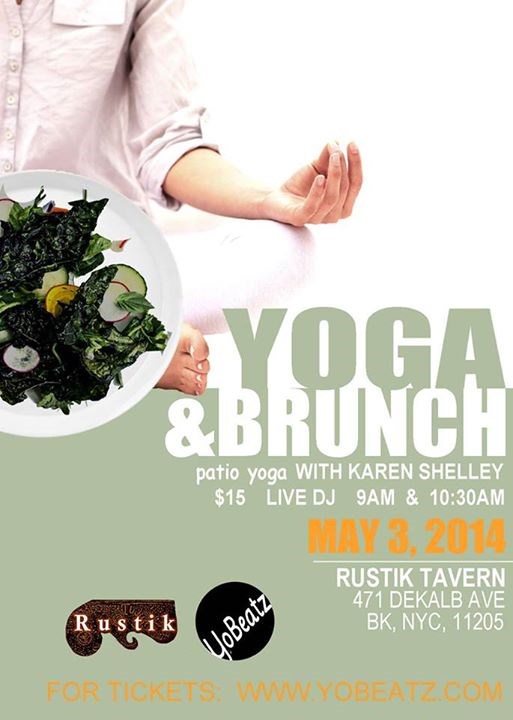 WHAT: Brunch at Buka: Screening of African City-- This is not to be missed! Great food, networking, music and a Spring day.Mix and mingle with the producer and some of the cast of an African city. Promises to be loads of fun. Complimentary drink for all dine-in customers during African Restaurant Week at BUKA Nigerian Restaurant, Brooklyn
WHEN: Sunday, 12:00pm — 5:00pm
WHERE: Buka Restaurant, 946 Fulton Street
HOW MUCH: For dine-in customers only during African Restaurant Week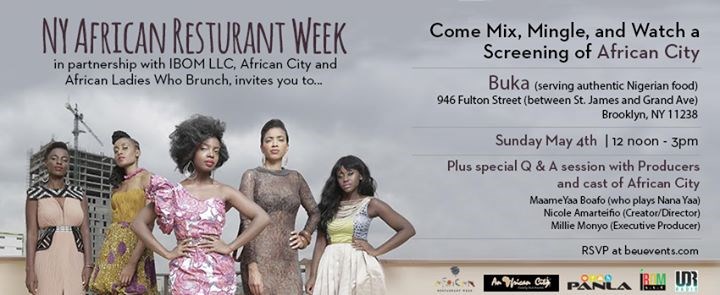 WHAT: Natural Hollywood and Sabine's Hallway Present "The Natural Aristocratic Tea," a natural hair art exhibit and fashion show-- a decadent high tea in Brooklyn showcasing natural hair and fashion through the arts
WHEN: Sunday, May 4, 1:00pm — 4:00pm
WHERE: Restoration Plaza, 1368 Fulton Street, Bklyn
HOW MUCH: $35. For tickets, go here