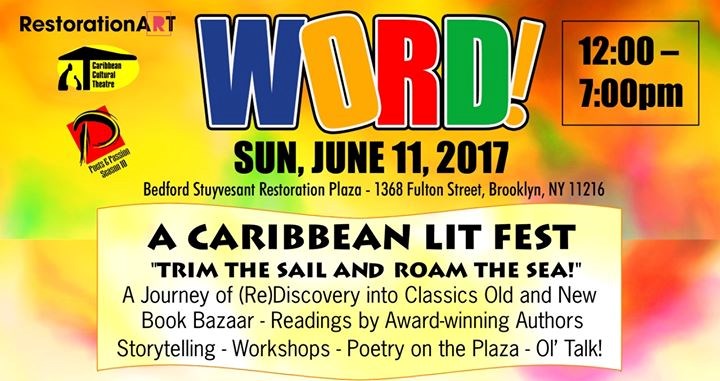 An impressive list of Caribbean authors will take us on a journey through Caribbean literature during WordFest 2017 on Sunday, June 11, at Bedford Restoration Plaza. The event, presented by the Caribbean Cultural Theatre in partnership with RestorationArt, will feature renown authors like novelist Robert Antoni, poet Tiphanie Yanique, bestselling authors Nicole Dennis Benn and Derrick J. Jeffrey, Winter Olympian bobsledder and children's book author Devon Harris, as well as nine-year-old writer Anaya Lee, reports Caribbean News Life.
WordFest, a celebration of the frequently overlooked literary legacy of the Caribbean, is part of the 10th anniversary season of 'Poets & Passion - A Caribbean Literary Lime'. Poets & Passion is a literary salon with critically acclaimed, award-winning featured writers, emerging talents, open mic performers and electrifying spoken word artists, highlighting the range and diversity of work emanating from the Caribbean and its diaspora in all the official languages of the region.
WordFest 2017 promises an inspiring afternoon filled with storytelling, author presentations for adult and youngers readers, and workshops. Committed to highlighting the diversity of expressions within the Caribbean literary experience, WordFest will also feature an artist-led round table focused on the professional development of emerging writers, positioning their work as part of a larger conversation on culture and society.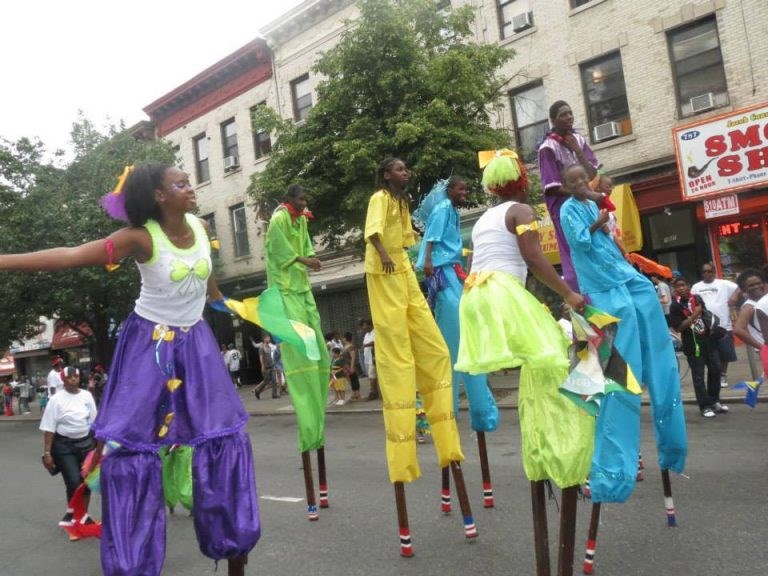 The festival will begin with a presentation of moko jumbies, stilt walkers, of the acclaimed Brooklyn-based Tropicalfete on the Young Readers' stage, followed by multi-talented author Opal Palmer Adisa reading from her children's book, "Look! Moko Jumbie" and former bobsledder Devon Harris who will be joined by members of the Jamaican bobsled team to the 2018 Pyeong Chang Winter Olympic Games for a reading of his book "Yes, I Can."
WordFest 2017
WHEN: Sunday, June 11, 12:00 p.m. - 7:00 p.m.
WHERE: Bedford Stuyvesant Restoration Plaza, 1368 Fulton Street, Brooklyn, NY