Basketball star Jonquel Jones has lived in New York for less than two weeks, but she's already feeling the Brooklyn love.
The 6-foot, 6-inches tall athlete moved to Fort Greene from Connecticut late last month after a whirlwind trade saw New York Liberty acquire the Women's National Basketball Association's 2021 Most Valuable Player, in a major score for the team.
In a recent interview with BK Reader, Jones — also known as JJ, the Bahamian Beast, Big Slim or The Female KD — said she had felt the Brooklyn love from day one.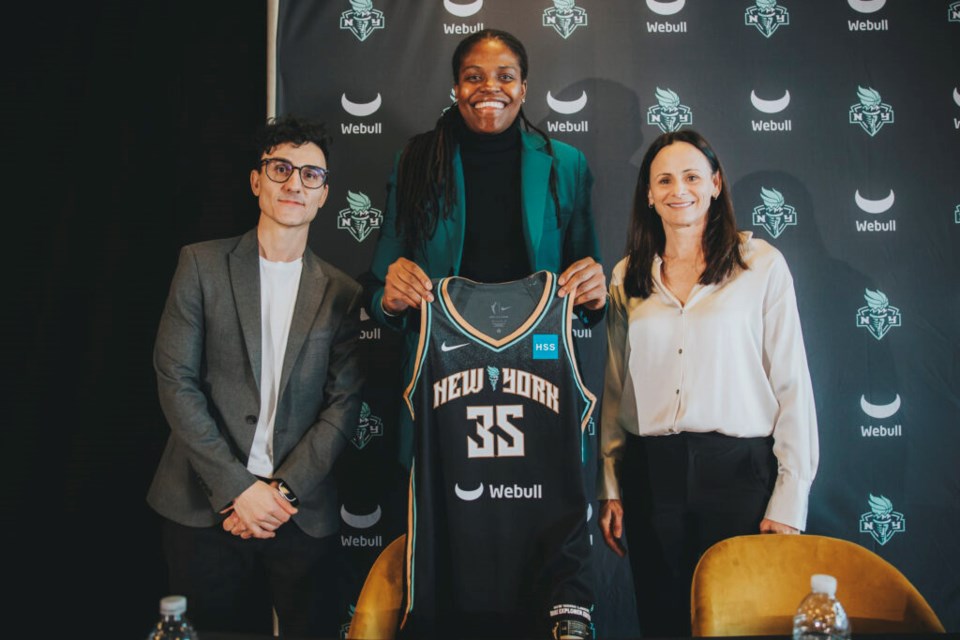 "I'm glad it's Brooklyn; the love has been second-to-none," Jones said.
"The people here are really excited about basketball; they know what's going on and they show that love and appreciation."
The 29-year-old WNBA All-Star has spent her entire career in Connecticut, playing for the Connecticut Sun. She had one year left on her contract there when she told the organization she wanted to play elsewhere for the 2023 season.
NY Liberty General Manager Jonathan Kolb said he jumped at the chance to bring Jones onto the team.
"I've had a Jonquel Liberty jersey in my office for a year," he confessed.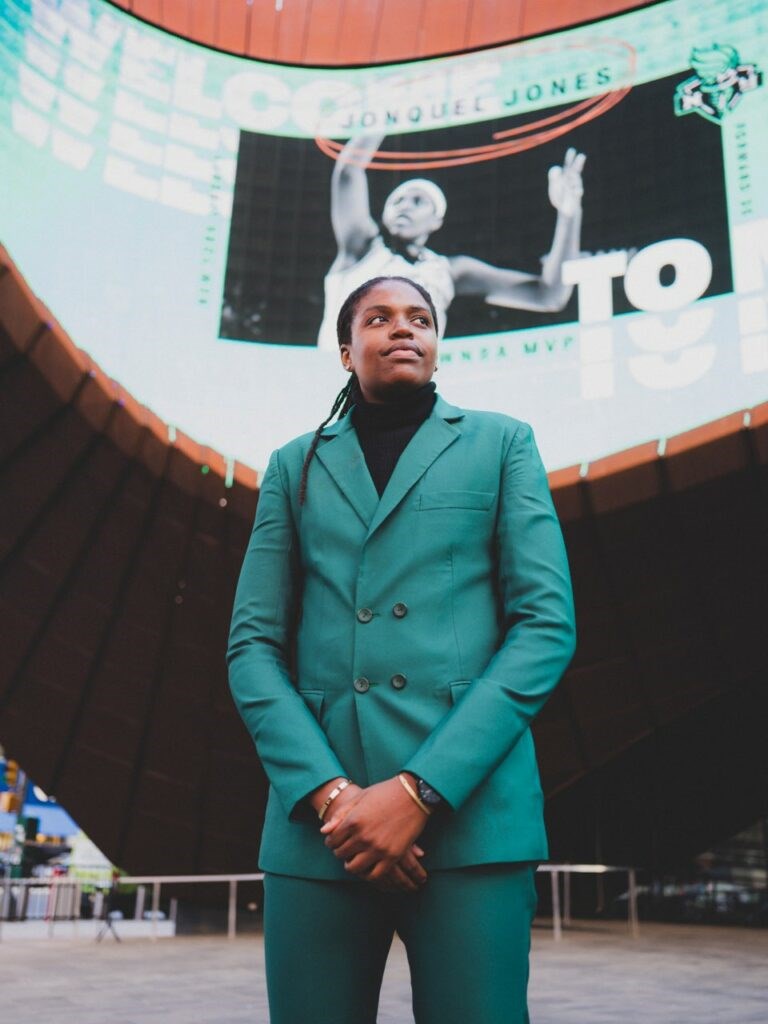 For Jones, who was born in the Bahamas, the Liberty's focus on connecting her with New York's thriving West Indian community was one of the big things that drew her to the team, she said.
So far, she's eaten at a great Caribbean restaurant and enjoyed the West Indian food at her first press conference so much that she joked about needing to stay in the gym. And, she's already looking forward to Brooklyn's West Indian Day Parade in September.
On one of her first grocery runs, Jones said a couple recognized her in the store.
"They saw me, and they were like, 'Oh shoot! You're already here! If we got you, we already know we winning the championship!'"
A few days later, she ordered a burger at Shake Shack. When she went to pick it up, the woman behind the counter handed her the food, and said, "Welcome to New York. We're so happy to have you!"
"I was like, 'Wow, people are really following,'" Jones said. "It felt good to have people say that. Showing love is definitely the Brooklyn way!"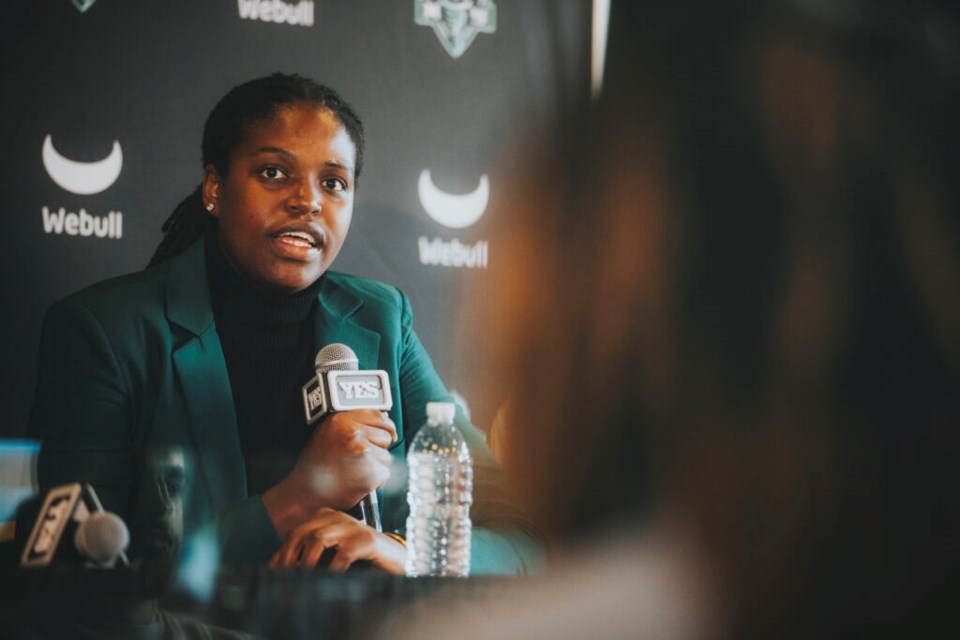 Jones will join a young New York Liberty squad led by Sabrina Ionescu and Betnijah Laney.
The team lost in the opening round of the playoffs the past two years, but Jones — the No. 6 pick in the 2016 draft — said she was more than optimistic about the NY Liberty team and its future.
With Jones averaging 14.6 points, 8.6 rebounds and 1.2 blocks last season to help Connecticut reach the WNBA Finals for the second time in four seasons, New Yorkers are also optimistic about what the All-Star could bring to Liberty when the season starts in May.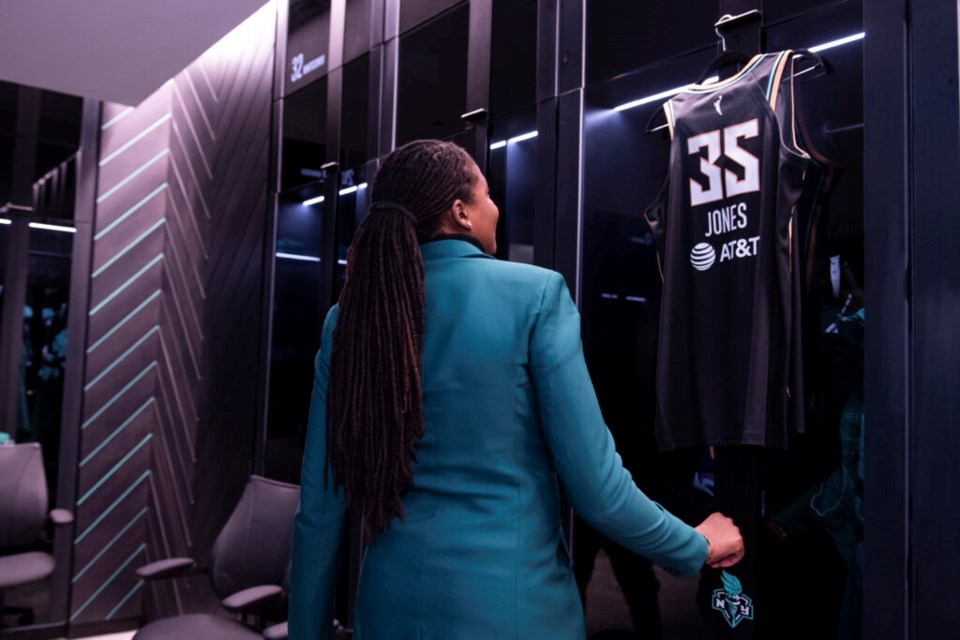 "I will say we still have a long way to go, and so allow us to get settled, allow us to get out our practice under our belt before we start talking about championships," Jones said.
"I'm really excited about the team we have and I know we're going to be able to compete at a very, very high level."
Meanwhile, she encouraged Brooklynites to get their season tickets and prepare for a fun few months.
'I'm super proud to be able to wear New York across my chest and represent not just myself, but the people."