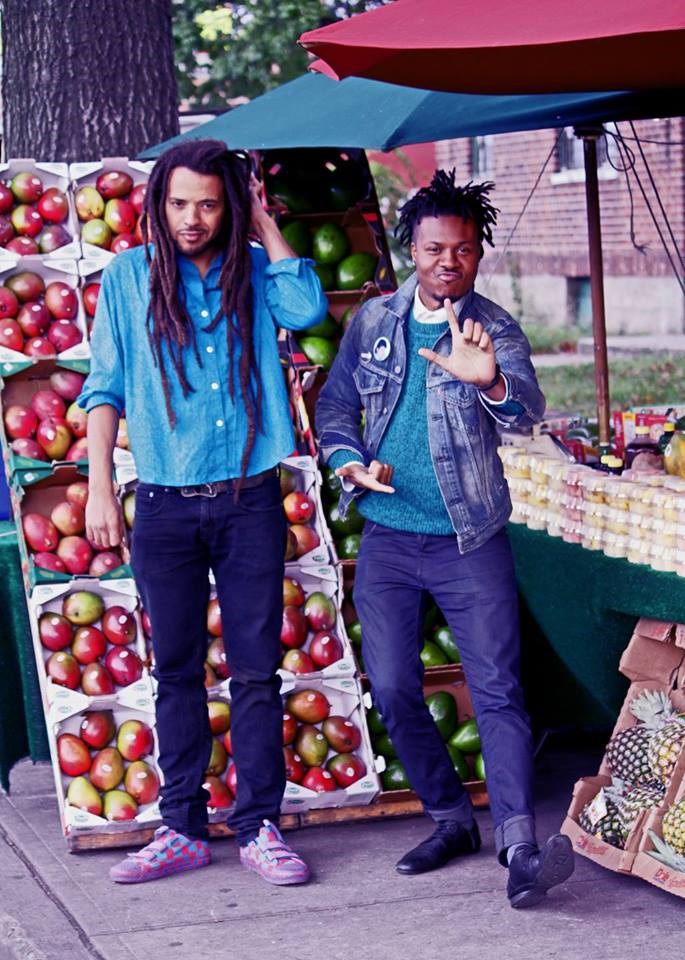 WHAT: SPRING HOUSE CONCERT: MERIDIAN is Bradley Valentin & Yohimbe Sampson: "Somewhere between Prince and Def Leppard, NYC group Meridian is a fuzzed-out, synth-laden, soulful tribute to 80's soundtracks and acid-washed denim. Their sound washes over you and lifts you into the ether with invigorating melodies and thoughtful songwriting." (https://nyc.thedelimagazine.com/15175/nyc-synth-pop-bands-on-rise-meridian). Please come and enjoy a nice buffet, with special spring tapas... You are welcome to bring a dish or a pie or a drink to enrich our spring buffet. There will be a (cash) bar with some special margaritas and home made refreshing cocktails! At 9:00 pm the band will be playing, so get ready to dance... or chill out... or both...
WHEN: Friday, March 21, 8:00pm
WHERE: Youtopia, 128 Jefferson Avenue
HOW MUCH: There's no cover charge but donations for the band will be appreciated.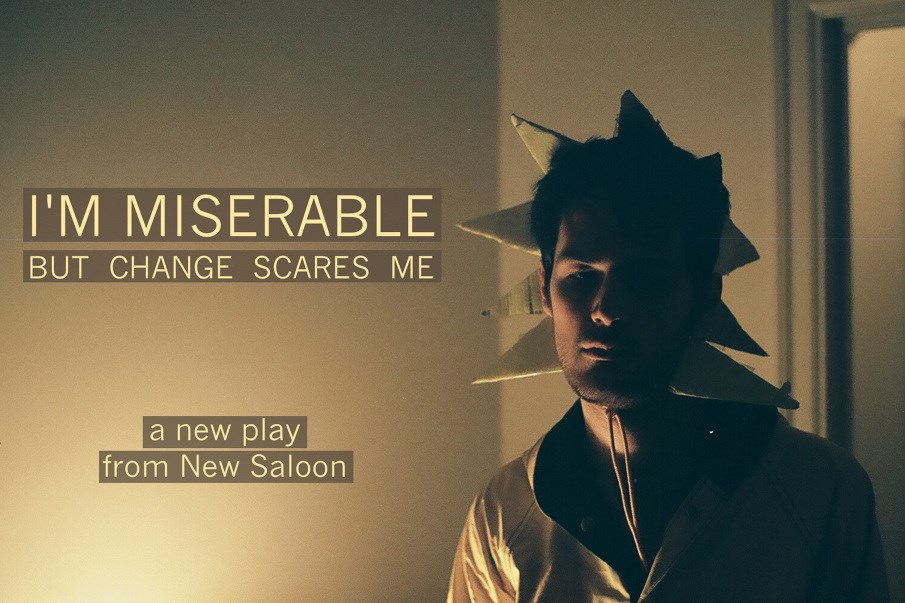 WHAT: New Saloon's Debut of the production, "I'm Miserable But Change Scares Me." This play is an existential sitcom about co-dependency and stagnation; it explores the ways we use language to use each other. At times raucously quirky, at times startlingly tragic, I'M MISERABLE magnifies multiple elements of relationships. It's a play about lies, truths, and misunderstandings. The characters weave through performances of self as they address issues of love, fear, and designer denim.
WHEN: Thursday, March 20 — 22 at 8:00pm; Friday, March 23 at 3:00 pm, 8:00pm; and Saturday, March 26 — 29 at 8:00pm
WHERE: The Brick Theater, 579 Metropolitan Avenue, Bklyn
HOW MUCH: $20, Purchase tickets here.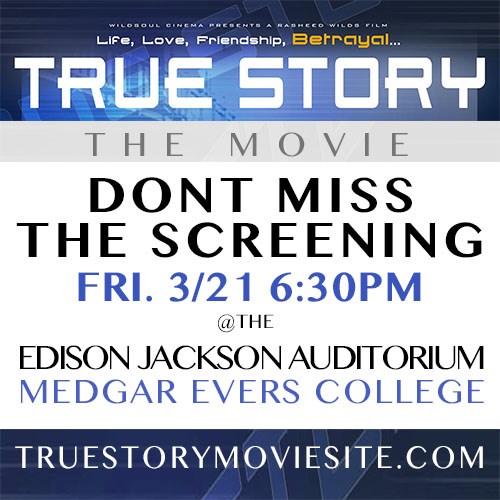 WHAT: Medgar Evers College Film and Culture Series presents...TRUE STORY the movie
WHEN: Friday, March 21, 6:30pm
WHERE: Medgar Evers College, Edison Jackson Auditorium, 1650 Bedford Avenue
HOW MUCH: Free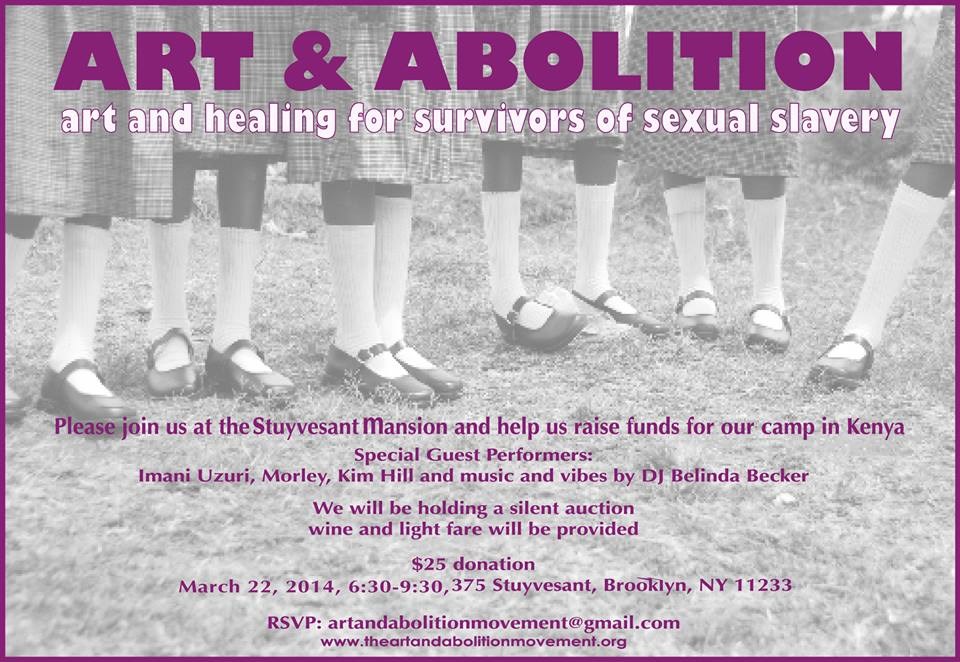 WHAT: Art & Abolition—Art and healing for the survivors of Sexual Slavery. With special guest performances by Imani Uzuri, Morley, Kim Hill and music and vibes by DJ Belinda Becker
WHEN: Saturday, March 22, 6:30pm — 9:30pm
WHERE: The Stuyvesant Mansion, 375 Stuyvesant, Bklyn
HOW MUCH: $25 donation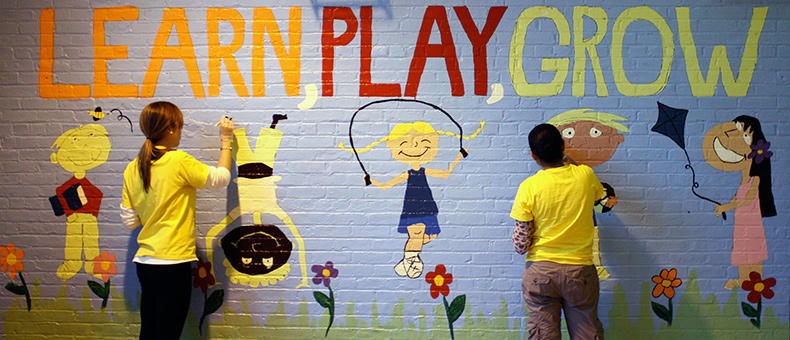 WHAT: New York Cares Presents: "Love Brooklyn Day"-- Join more than 100 of your friends and neighbors in a day of meaningful volunteer service to make your community a better and brighter place. You can make an impact by: Painting colorful murals at local community centers * Revitalizing and painting public school campuses * Socializing and playing games with senior citizens * Making healthy and nutritious snacks a with students * Sorting and organizing books at your local library * Teaching kids about the environment. Learn more and sign up at newyorkcares.org/love-brooklyn-day
WHEN: Saturday, March 22, All day
WHERE: All over Brooklyn. Check the website's calendar here.
HOW MUCH: Free!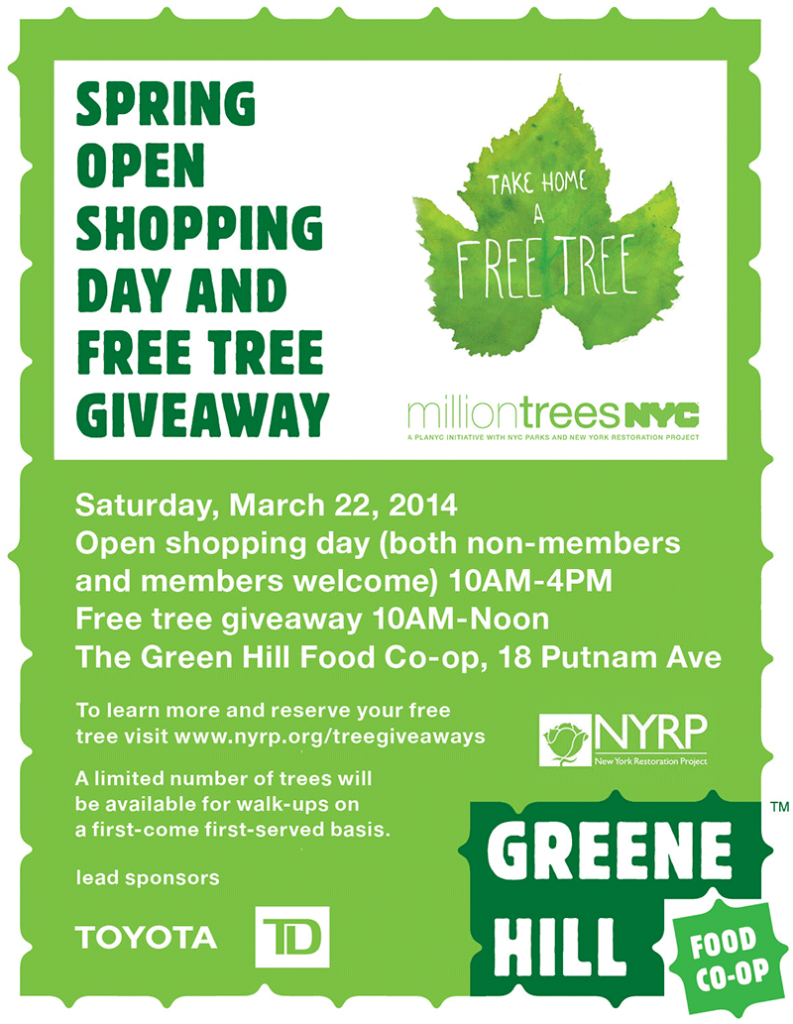 WHAT: The Green Hill Food Coop Presents: Spring Open Shopping Day and Free Tree Giveaway-- Open shopping day (both non-members and members welcome).
Free Tree giveaway, 10:00am — noon. A limited number of trees will be available for walk-ups on a first-come, first-served basis. Check out more info about the project here. If you have questions or would like to help during the events, contact events@greenehillfood.coop.
WHEN: Saturday, March 22, 10:00am - noon
WHERE: Green Hill Food Coop, 18 Putnam Avenue, Bklyn
HOW MUCH: Free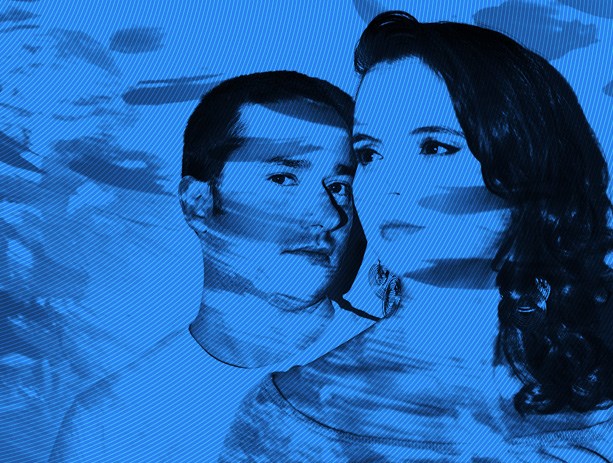 WHAT: BAMcafe Live presents Sara Serpa & André Matos-- Portuguese natives Sara Serpa and André Matos have been playing together for 10 years. Their forthcoming record, Primavera, explores the possibilities of the guitar and voice duo with vocal layers, several guitars, and a few guest performers. At BAMcafé Live they will be backed up by Pete Rende (piano and keyboard) and Richie Barshay (drums) for
WHEN: Saturday, March 22, 9:00pm
WHERE: BAM Café, 30 Lafayette Avenue, Bklyn
HOW MUCH: Free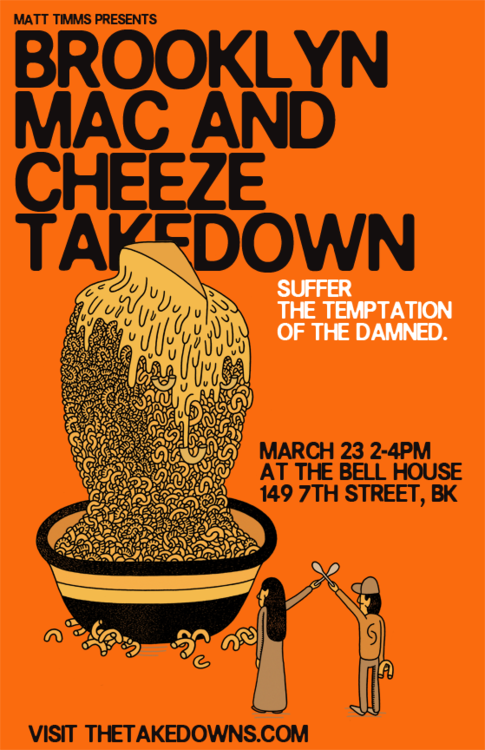 WHAT: The Brooklyn Mac and Cheeze Takedown: Eaters, plow your way through about 30 different mac and cheezez!
WHEN: Sunday, March 23, 2:00pm — 4:00pm
WHERE: The Bell House, 149 7th Street
HOW MUCH: $15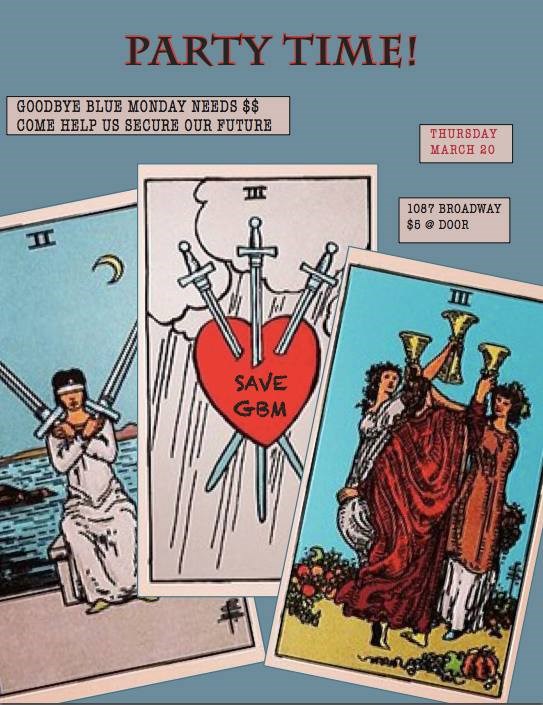 WHAT: Goodbye Blue Monday's Closing Fundraiser/Concert: Nestled on the border of Bed-Stuy and Bushwick, Goodbye Blue Monday has become an institution in the music and art scene; the divest of dives in the neighborhood. Well, now, it is facing shut down by the end of the month if we don't raise ourselves quite a sum of money. BENEFIT SHOW- Bands TBA
-Kung Fu Crimewave, Abby Rock, Space Meow, Jeffrey Lewis, Aron Blue, Buffie Roseanne, Gold, The Johns, and more
WHEN: Friday, March 21, 8:00pm - Sunday, March 23, 5:00am
WHERE: Goodbye Blue Monday, 1087 Broadway
HOW MUCH: $5 donation at the door - all proceeds go to saving a lot of people's favorite place