Friday
Martine's Dream: Duende Natural & Martine's Dream Presents: The Art of Building Business and Community! Free Wine, Music & Vibe. No Cover w/RSVP
Come and enjoy an evening of wine, music and talk with the founders of Duende Natural as they share their works on creating an intentional communal village on the Caribbean coast of Costa Rica as well as here in the states using environmentally sound models with permaculture and eco-friendly designs at its base.
Join our conversation about cooperative economics, land opportunities, tours & eco-community and learn also of the next steps of participation and educational guidance we're offering the Diaspora that includes:
• Land Purchasing
• How to invest, where to invest
• How to purchase with an intentional community and more!
• Our 2015 Tours
All this and more will be shared Friday, April 10, 2015, 7p-10p at:
Martine's Dream
681 Nostrand Avenue (bet. Prospect & Park Pl.)
Brooklyn, NY
Admission is FREE! with wine, music and vibes! RSVP at our FB Event page: https://www.facebook.com/events/361880310686278/
BAMcafé Live: Jaime Woods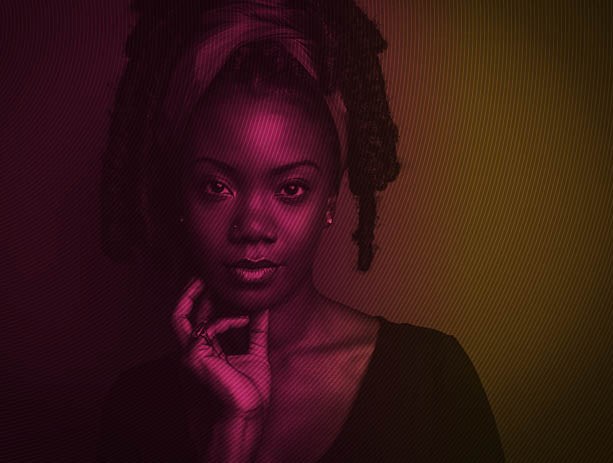 Soulful vocals meet stripped down folk arrangements in the gorgeously mellow sounds of Jaime Woods. With a honeyed voice honed while singing in Chicago gospel groups and at the prestigious Berklee College of Music, Woods—along with her guitarist brother Daniel—performs an eclectic mix of originals and covers by artists ranging from The Impressions to Little Dragon. Having shared the stage with Bilal, Casey Benjamin, and Emily King, Woods brings her enchanting brand of indie soul to BAMcafé in advance of her soon-to-drop debut album.
Peter Jay Sharp Building, 30 Lafayette Ave, Bklyn, 9:00pm, FREE
Nakeya Brown: In Private Moments - Exhibition & Artist Talk. Hosted By AfroPunk
TOP RANK Magazine and FiveMyles is pleased to present In Private Moments, an exhibition featuring the photography of Nakeya Brown. Brown's whimsically colored, minimally composed still-lives examine the visualization of black womanhood by engaging with the fraught cultural politics of hair. With a conceptual focus on the objects and rituals of hair maintenance, Brown's portraits present the duality of emotions associated with black hair aesthetics - happiness and pain; beauty and sacrifice; collectivity and alienation - to render visible the deeply intimate process of self-representation. Brown's photography is featured in the inaugural issue of TOP RANK Magazine.
Fri, Apr 10, 6:00pm and Sun, Apr 12, 6:00pm; Opening Reception: Friday April 10, 6:00pm-9:00pm; Artist Talk: Sunday, April 12, 2015, 4PM
FiveMyles Gallery,558 St Johns Pl,
Brooklyn, NY 11238
Come Unwind with No Wahala DJs at Bed-Vyne Brew, 370 Tompkins Ave
Brooklyn, b/t Madison St & Putnam Ave in Bedford Stuyvesant No Cover. 9pm
Friday, April 10, 9:00pm till you say when! dj chibuikem & dj quesquecest bringing you soca & reggae & funk & soul & hip-hop & house & afrobeat & naija & classics & everything in between!
Good tunes, good times, good folks. Soul, funk, reggae, Afrobeat, classics, 90's hip hop, house - From Al Green to Fela to Magic System to Machel Montano to A Tribe Called Quest to Wu-Tang!
Saturday
This Sat: MoCADA Trunk Show Makers featuring Taarik. An Ethical and Sustainable Fashion Brand by Betty Teshome. Refreshments Provided. 6pm-9pm

Join us this Saturday for our first Trunk Show of 2015 featuring TAARIK, an ethical and sustainable fashion brand by local designer Betty Teshome. Her Ethiopian + Indian collections of artisan-made scarves and launch her new line of Ethiopian leather handbags.
Every garment comes with a story, and proceeds help fund education for girls around the globe. Complimentary refreshments provided.
MoCADA Museum, 80 Hanson Pl, Bklyn
"I Love Vinyl" House Party @ BRIC in Brooklyn | Special Hours: 8pm-12am
Clean out the closets and get ready for warmer weather as we celebrate spring with family-friendly live music, film screenings, dance classes and more. Followed by an evening dance party by I Love Vinyl, their approach is mind-wide, foot-friendly and snap, crackly, poppin'; meaning that genre, time period and recognizability take a back seat to quality, taste and skill. Disco, house, soul, boogie, jazz/funk, hip hop, techno, no wave, new jack swing, Latin, electro and Afrobeat are woven into a cohesive, funky and irresistibly danceable sonic manifesto. Laptop-free since 2009.
$10 Adv/$14 Door | BALLROOM
PURCHASE TICKETS NOW!
BRIC, 647 Fulton St., Bklyn
BAMcafé Live: Bowmont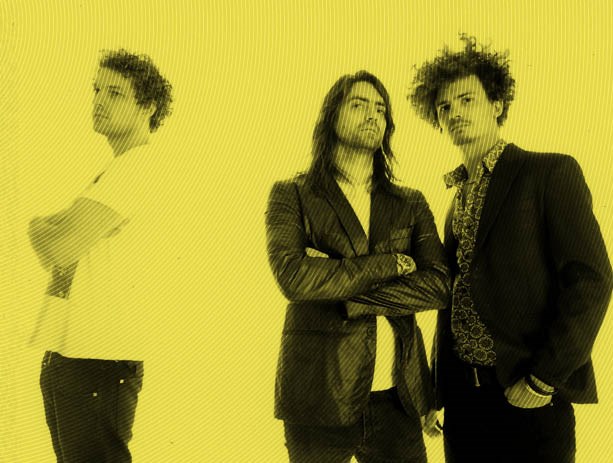 "With a lucidly live indie sound shrouded in misty electronic undertones, the Brooklyn-based musicians known as Bowmont are at the forefront of an underground convergence of dance music and psychedelic rock."
—Ladygunn Magazine
Richly textured electronica meets dream-pop in the lustrous, cinematic soundscapes of Brooklyn's Bowmont. The project of Danish singer and multi-instrumentalist Emil Bovbjerg, Grammy Award-winning Belgian engineer Jeremy Loucas, and German guitarist Elias Meister, Bowmont's ethereal anthems wrap danceable beats in a gorgeously gauzy sonic haze.
Peter Jay Sharp Building, 30 Lafayette Ave, Bklyn, 9:00pm, FREE