Bushwick queer club 3 Dollar Bill was the venue for a town hall on discrimination in the nightlife industry Sunday, in wake of a high-profile lawsuit alleging the owners of LGBTQ megaclub 'The Q' fostered a toxic environment for staff and patrons.
As a party continued thumping in one part of the venue, about 100 people—including representatives from the Mayor's Office—took place in front of another of 3 Dollar Bill's stages for an open conversation on inequity in nightlife, particularly for LGBTQ performers and performers of color.
"This is not your typical drag show," host Neon Calypso warned the crowd, after a short opening performance to introduce the first panel, on being a transgender person of color in the nightlife industry.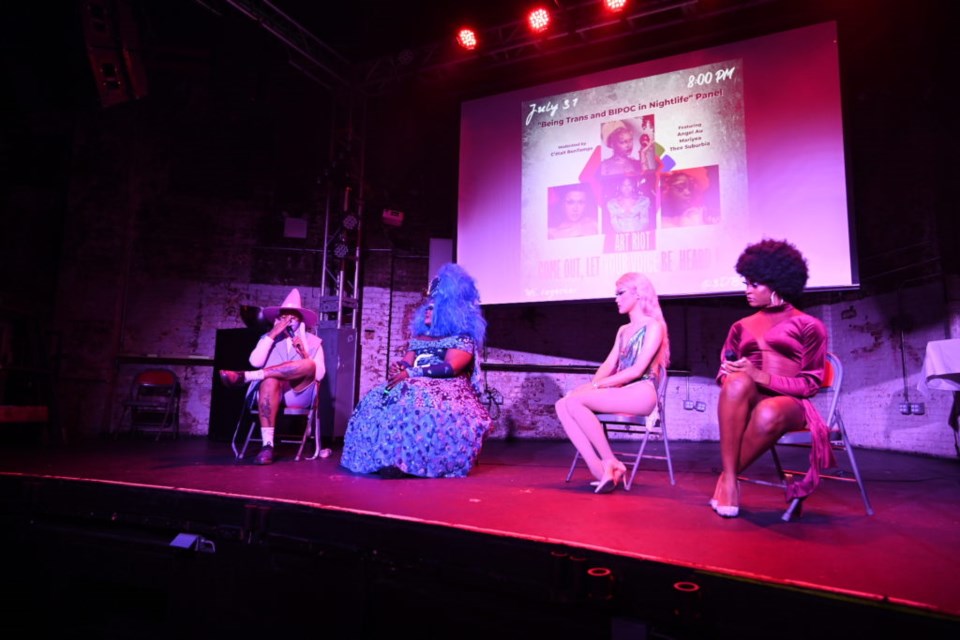 She said the event, organized by herself and Brooklyn queer collective We Together, was to start a conversation in order for nightlife venues, bookers and promoters to make change, "to make sure we can really call this is a safe community."
She pointed to her own experience of being told by an event client that her performance made white people uncomfortable, and said she was tired of seeing white spaces capitalize on Black queer people.
Organizers hope this event can be the first in a series, in which more venue owners, managers and promoters attend to listen to solutions and report back on their progress implementing them.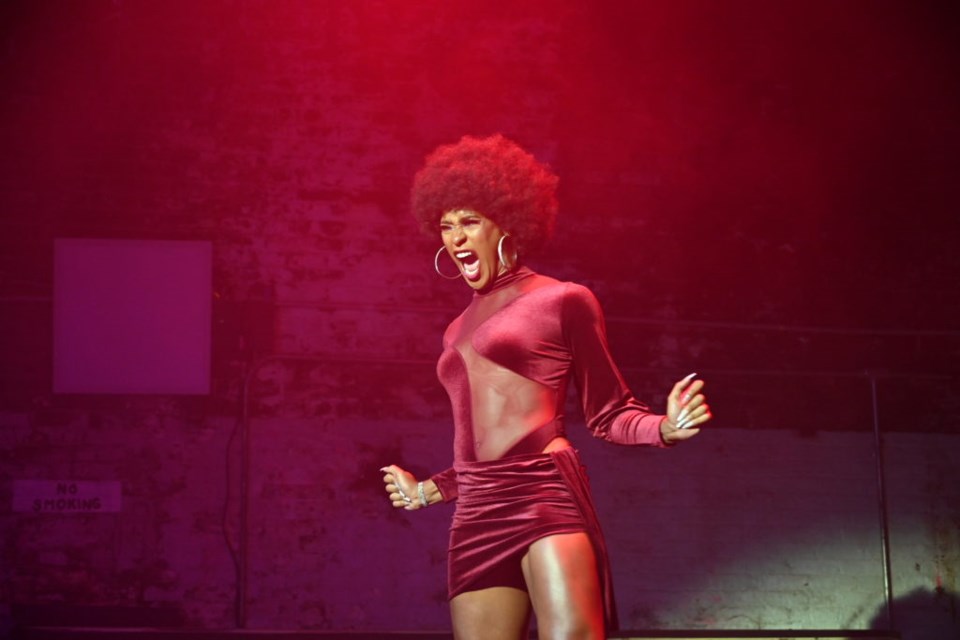 The town hall comes just weeks after it was first reported that prominent Hell's Kitchen queer club The Q had been hit with a lawsuit alleging its owners created a toxic environment.
The lawsuit alleges club co-owner Allan Pikus created an environment that prioritized white young men, and discriminated against Black, Latinx and trans performers and customers, while espousing a brand of inclusivity.
It is alleged Pikus told staff he only wanted "the good kind of Latins" in the club, no one from the Bronx, and that he didn't need to break his back to hire people "just because they're black or trans."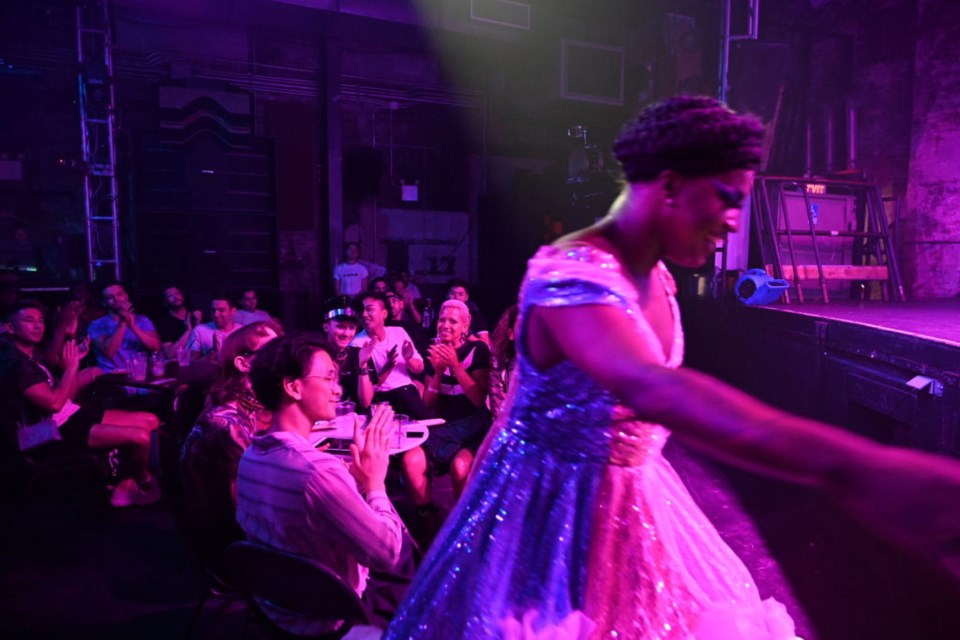 The undercurrent of discrimination and inequity at the club put performers in an impossible position, event co-organizer Maxim Ibadov told BK Reader. "The decisions fall on the shoulders of the marginalized: Do we lose a paycheck, or do we lose dignity and stay there?"
Ibadov said The Q had hosted a major weekly drag king show with The Cake Boys in a nightlife climate where drag kings aren't booked at the same rate as drag queens, and now kings who lost gigs are struggling to replace them.
"It's something that's impacted our whole community," Drag king and panelist Tuna Melt said.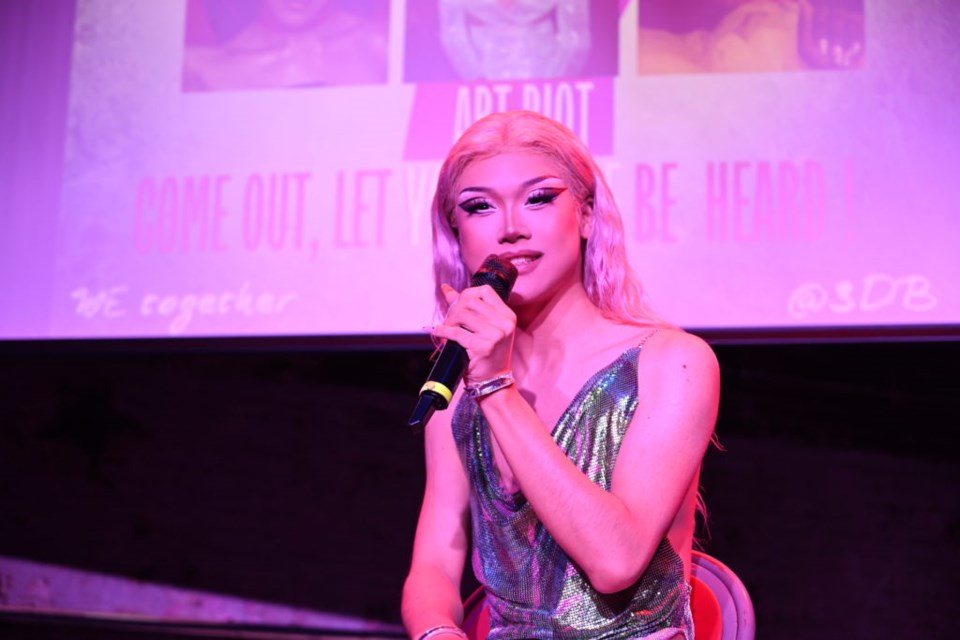 He said there needs to be more investment in queer culture and transparency in the nightlife industry, plus more diversity at the decision-making level in nightlife.
"It's going to take a redistribution of wealth: When your company has a lack of representation at the decision-making table you are going to continue to make the same mistakes."
In the panels, a number of performers of color and with various gender identities spoke up about discrimination they had faced.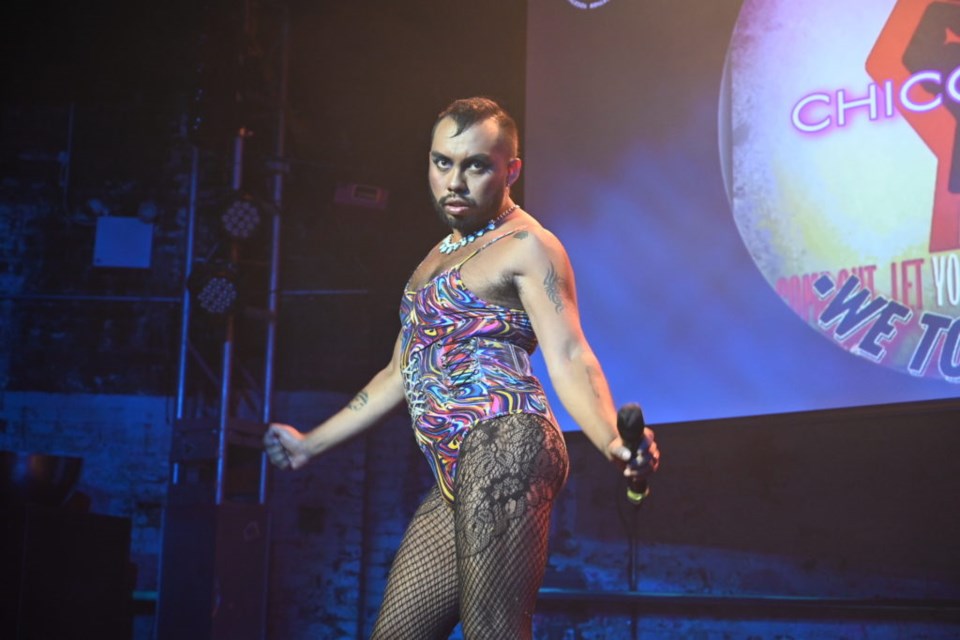 Colombian performer Chico Raro spoke of having their corset pulled down, and of being the victim of racial taunts by people in the queer community. Raro said they would like to see the City invest in grassroots queer collectives that are working to make change.
We Together founder Leo Allenby —who is from Chechnya—said he was sexually harassed and bullied by a white venue owner who caused one of his events to be canceled.
Panelist Mariyea was quick to point out that the alleged incidents at The Q were not isolated, and that a number of queer spaces—particularly in Manhattan—prioritize cisgender white men.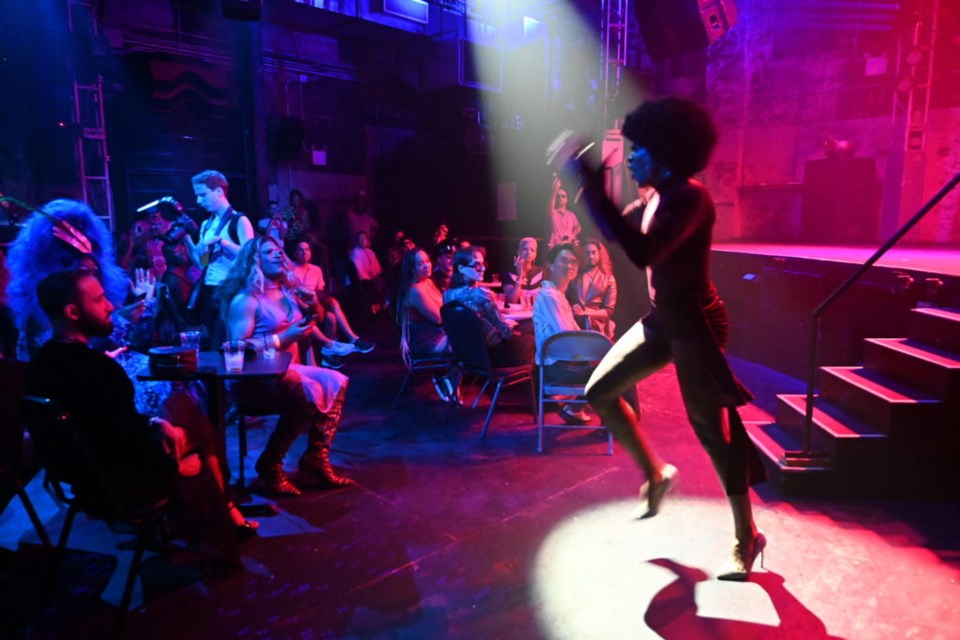 Decision-making in venues and programming was driven by profitability, she said, and the misconception from owners and promoters—who are often white —that investing in Black trans people was not profitable. "I would live to go to a club owned by a Black, trans femme."
Artist Rify Royalty added that there was also discrimination against those who are sober. Royalty recalled being kicked out of a club that they'd gone to to support a friend's performance because they did not order a cocktail.
There needs to be more non-alcoholic options offered in bars, Royalty said, and people should not only have jobs booked if they're going to bring in bar sales.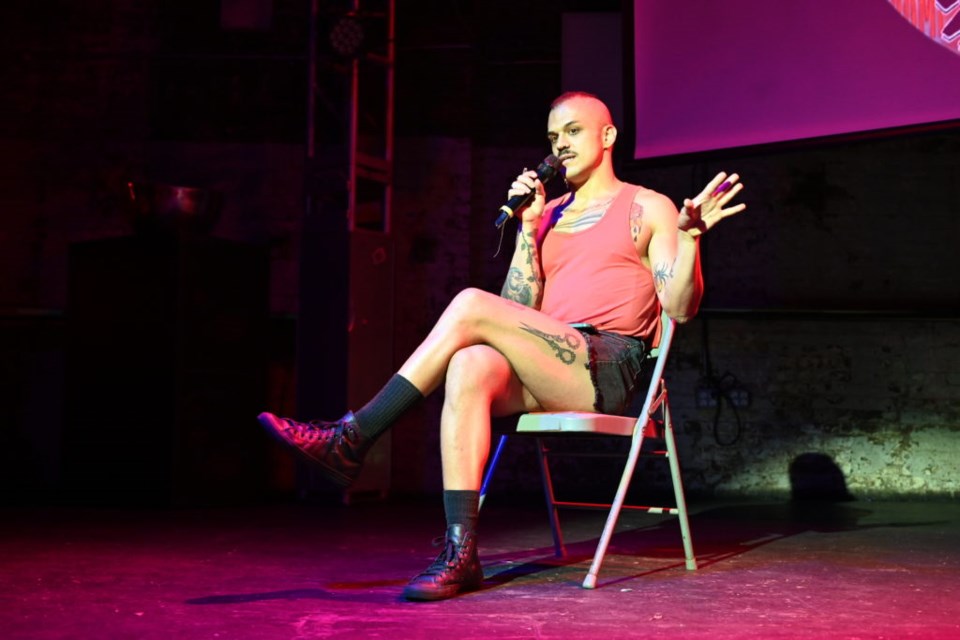 Meanwhile, performer Thee Suburbia said venues and promoters need to start offering to pay performers' transport, as many are living on impossible margins. Neon Calypso, who has a prosthetic eye, called for venues to be more mindful of performers' disabilities.
Performer Angel Au pointed out that bathrooms in certain venues often only cater to people with male genitals. Dancer Chartruice said fat performers were often overlooked, and faced discrimination from promoters, photographers and fellow performers.
On a panel advocating for "drag kings and things," drag artist Klondyke said they deserved "more than scraps," as a performer in nightlife. "My black, trans, fat body feels a sense of freedom in drag that the world and parts of this scene seem to hate because they don't understand it."
Fellow drag king Lucky Pierre said finding the NYC drag king and thing community had saved his life, and made him feel like he's "finally in a space where I and my artistic worth aren't tied to how consumable I am."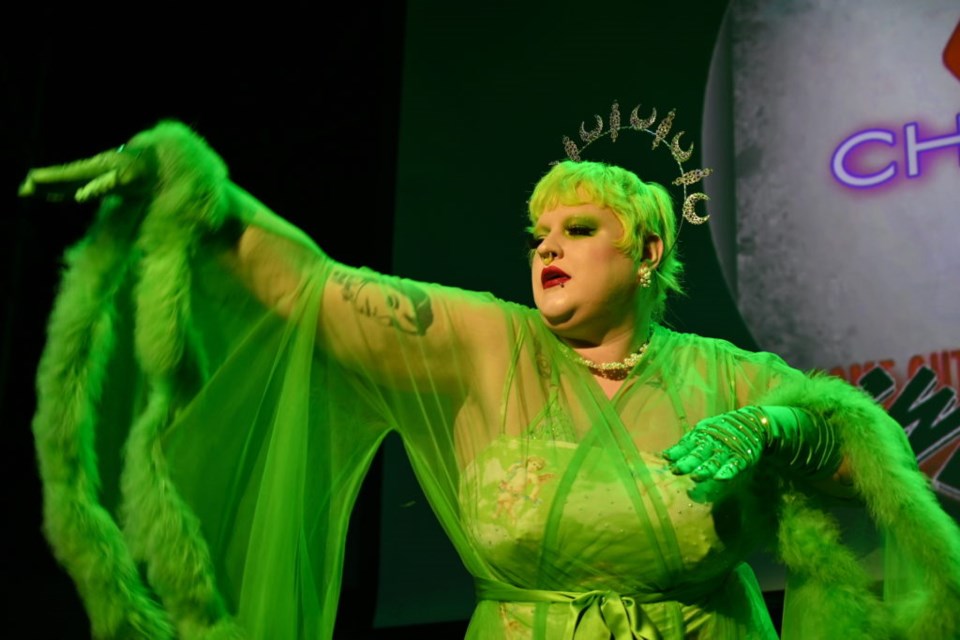 The event also featured an art raffle with queer artists such as Untitled Queen, Beqa Qiqodze, Colton Ackerman, Nick Ursiak and JJ Quinn donating their works to raise more money for the community.
NYC Office of Nightlife Senior Executive Director Ariel Palitz attended the event from beginning to end—8pm to about 1:30am— and said the office was there to listen and to see how it could help.
"We want to see the issues come to light and to use them as an opportunity to evolve past it, so that the venues and the workers can work together; they need each other," Palitz said.
The office, which is part of the Mayor's Office, serves as a liaison between the nightlife industry, community, and City agencies.
"We need to see this as an opportunity to improve conditions and that's what we're here for."