Brooklyn-based comedian Sydney Davis will never forget the moment one of her and Mike Holt's comedy sketch videos went viral for the first time.
It was 2017, and the pair were working in the lobby of Manhattan's Ace Hotel, while also hustling to make it in comedy.
They'd recently filmed a handful of new sketches, including one clip parodying a pair of stoners being pulled over by a cop, and telling him the cloud of smoke they were sitting in was not marijuana, but lavender air freshener.
Soon after posting it to Facebook, it took off, Davis recalls.
"It went from 50 likes to 100 likes to 1,000 to 10,000 within two hours," Davis told BK Reader. "I was like, 'Mike, this is going crazy.... Oh shit, we're going viral!'"
The clip, originally titled Leaked Bodycam Footage, made it to the front page of Reddit with the title Lavender Air Freshener.
It was reposted online by celebrities Snoop Dogg, Cheech and Chong and Cypress Hill, and viral Instagram accounts Worldstar and Daquan, amassing more than 80 million views.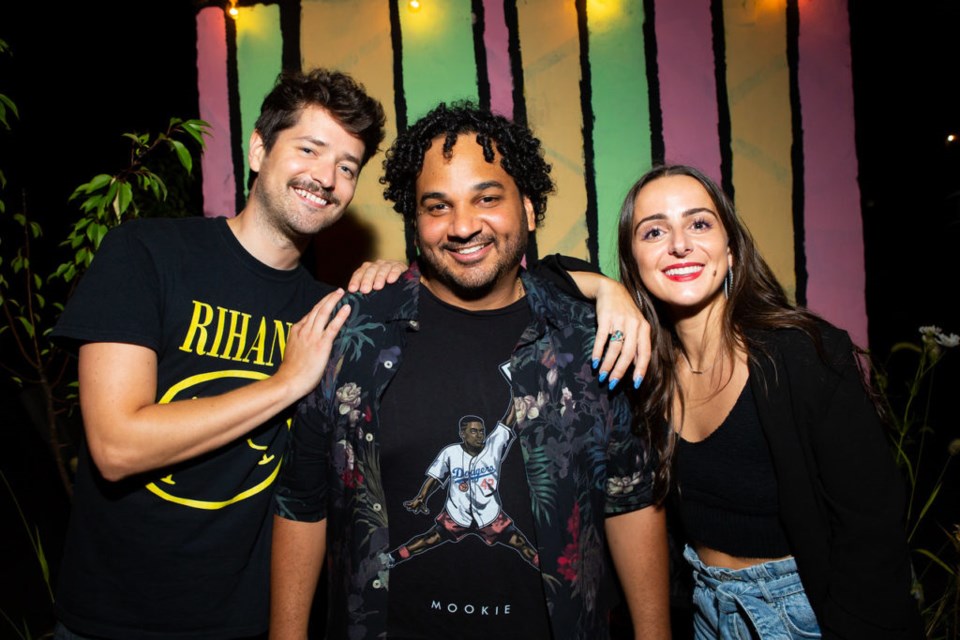 The moment was a turning point—one of many in Davis and Holt's 12 year journey together so far—that rapidly grew their audience, and gave them a boost to keep creating.
Five years later, the pair are at another turning point, having just had a pilot for a television series named Syd & Mike accepted into the prestigious SeriesFest, happening this month.
The Gateway Drug
Davis and Holt met in an acting class in 2010. They vibed, and made a short film soon after. In around 2016, they were part of a film collective where they met and joined forces with Bushwick-based writer Carl Conway Maguire.
"The three of us have been going at it since then," Davis said.
Around 2017, Saturday Night Live heavy hitter Kenan Thompson told Holt that if he ever wanted to do a skit together, he would do it.
"Two weeks later we had a script on his desk," Holt said. The sketch about a white woman code switching, titled Blackaroni & Cheese, seems only more relevant today.
Prior to the pandemic, the trio were tapping into a global appetite for stoner humor—as demonstrated by the success of Lavender Air Freshener—building a brand that often portrayed Syd & Mike as a pair of hapless and hilarious weed smoking pals navigating New York City.
They were kicking into high gear—pun intended—set to crowdfund for a new series, when the pandemic hit.
Everything stopped. And when the three picked up again, they realized a shift had happened: they were no longer so interested in making stoner comedy anymore.
"Weed was a gateway drug," Davis laughed.
"Weed and food were always common themes so we went with that, but none of us live and die by marijuana. I think we lost ourselves a little, and when we took that break it was a good time to say, 'We're ready to pivot. You don't need to do stoner comedy. You're capable enough.'"
A New Era
It was during the pandemic that the comedians met executive producer Steve Pink (Hot Tub Time Machine) on Clubhouse.
They organized a Zoom, and Pink immediately started lighting up what had previously been a "foggy path" to a TV series, despite their Instagram success, Conway Maguire said.
Pink told the comedians they should be making television every day. That they should be getting paid for it. Encouraged them to look at what they'd done so far.
"We were intimidated to walk in the footsteps of the greats, but he told us to take stock," Holt said. "We sat there and watched it all and were like, "Man, we are sketch comedy hitters. Our shit hits."
The reflection, and mentorship, gave the team the confidence to go forward and make the sketch comedy pilot Syd & Mike.
The pilot is a deviation thematically from the comedians' weed-centered humor of the past, but the jokes are just as smart, irreverent, silly and socially conscious as ever.
It's likely they'll appeal to the same audience who loved the duo's "stoner humor."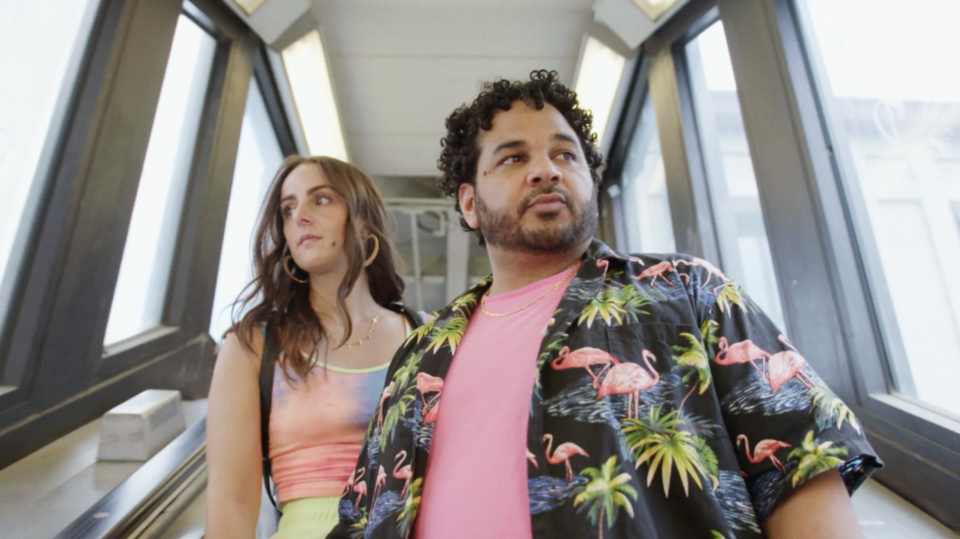 In one skit, Mike finds himself on a gameshow trying to remember what item he forgot in the apartment. In another, Syd is in a recording studio where she discovers she's recording audio for an audiobook that has no words: Where's Wally.
Syd & Mike is set to premiere May 7 at SeriesFest in Colorado. The team hopes that the pilot opens the door to a partnership with a production company, and eventually, a fully funded television series.
"Our goal has always been to create a TV show. And we've had a roundabout-way of doing that, but we're here now," Holt said.