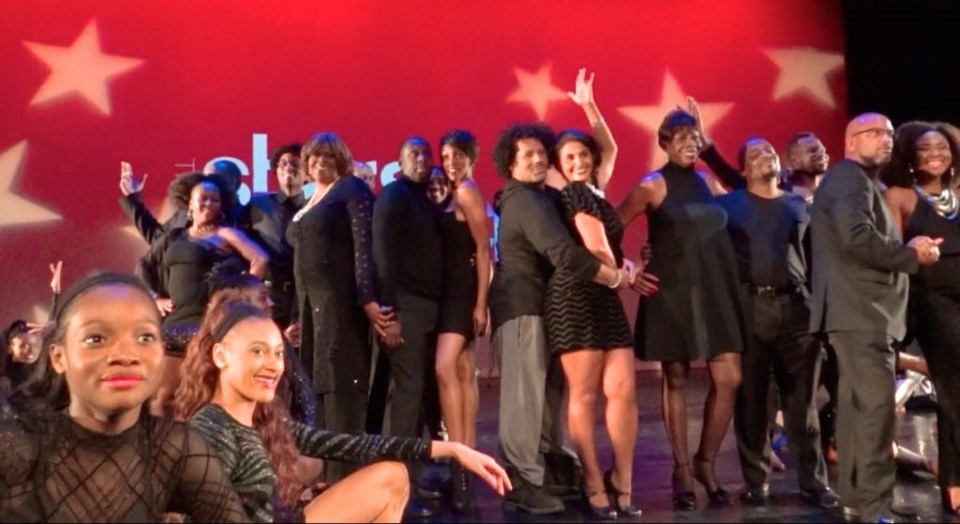 They twirled, they tapped; they waltzed, they whirled!
On Friday, November 13, at the Kumble Theater, eight of the community's most beloved leaders put on their dancing shoes, their brightest smiles and their sharpest moves to convince five judges that they, in fact, had the winning routine to earn them the title of that evening's dancing star!
It was the 6th Annual Stars of New York Dance competition and fundraiser, honoring Brooklyn Borough President Eric L. Adams. The dance competition was founded by Cheryl Todmann as an opportunity to engage the most influential figures in the community in a fun, light-hearted and heart-healthy event that would serve to raise funds for local dance arts organizations.
This year's local "dancing stars" were Ambassador Suzan Johnson Cook, Presidential Advisor, Diplomat, and President & CEO of Charisma Speakers; Rev. David K. Brawley, Lead Pastor, St. Paul Community Baptist Church; Diana Reyna, Deputy Borough President, Office of Brooklyn Borough President Eric L. Adams; Joseph C. Grant, Jr., Director of Arts & Culture, Office of Council Member Robert E. Cornegy, Jr., 36th Council District; Audrey Edwards, Writer and Former Executive Editor, Essence Magazine; Associate Real Estate Broker, Brown Harris Stevens; Horace L. Moore, Executive Director/Founder, Chionesu Bakari Program for Young Men; Michelle McClymont, Entrepreneur Consultant; and Charles Cooper, Choach of the Claver Youth Basketball Program.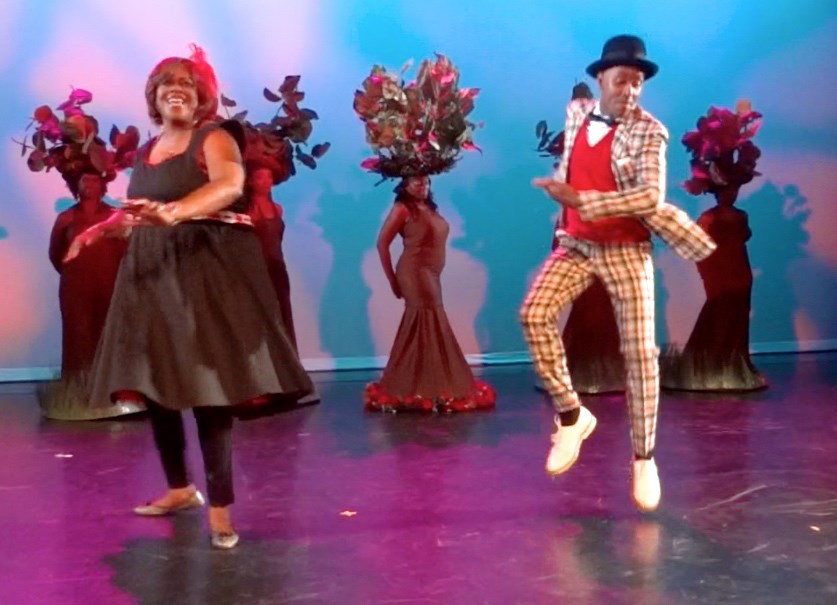 Similar to Dancing with the Stars, the competition paired eight New York City leaders ("The Stars") with professional dancers and choreographers. For six weeks, each leader carved out time in their very busy schedule to take part in rigorous dance training to learn a three- to four-minute routine choreographed by their dance partner.
For the community, the dance-off is probably the most riveting and fun, as they watch their respected local leaders, such as elected officials, senior executives and clergy, who are usually in a button-up and tie behind a podium or pulpit, in an entirely different spotlight-- shimmying and sweating in syncopation and shiny outfits, trying their darnedest to stay afoot and win!
This year's competition was hosted by Errol Louis of NY1 News, with a special speaking appearance by Public Advocate Letitia James, and Bed-Stuy's own actress and activist, Eden Duncan-Smith, most known for her recent role in "Annie," the movie.
The judges were Troy Blackwell-Cook, head wardrobe supervisor for Dancing with the Stars Live in Vegas; Broadway and Film Actress Bahiyah Hubah Sayyed; Ann Tripp, news director for WBLS/WLIB Radio; Melissa Vaughn, founder of Professional Center for the Arts; and Obediah Wright, artistic director for Balance Dance Theatre.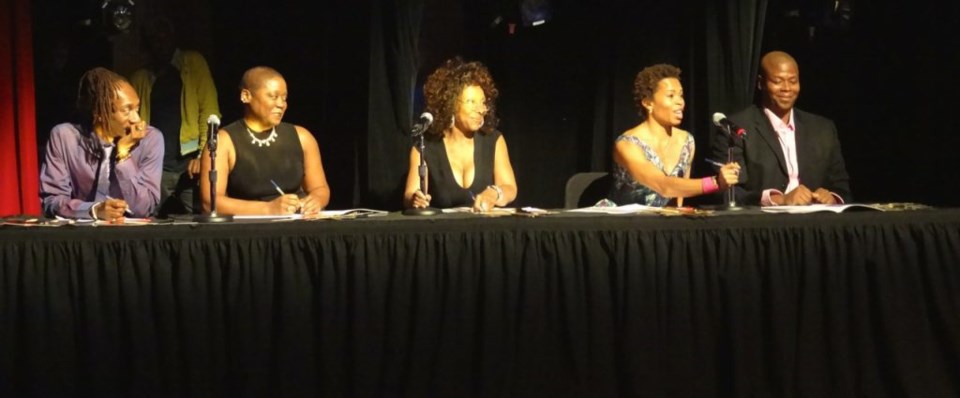 The evening opened with a special dance performance by the 6th Annual Youth Dancers, a conglomerate of various local youth dance companies, choreographed by Obediah Wright. Next were three dance tributes and a rap tribute to BP Adams. The borough president at one point surprised the audience by joining the youth dancers during their performance for his version of the Whip and the Nae Nae! He then addressed the audience about his office's dedication to community and the arts:
"What Cheryl is doing with these young kids, allowing them the opportunity to dance and express themselves, the full development of our personhood is what we are truly seeking," said Adams. "We have to give back. Finding your star to shine on someone in a very real way is important. And so I thank you for this award, but I'm not the star. I'm a humble servant. I'm elected to serve."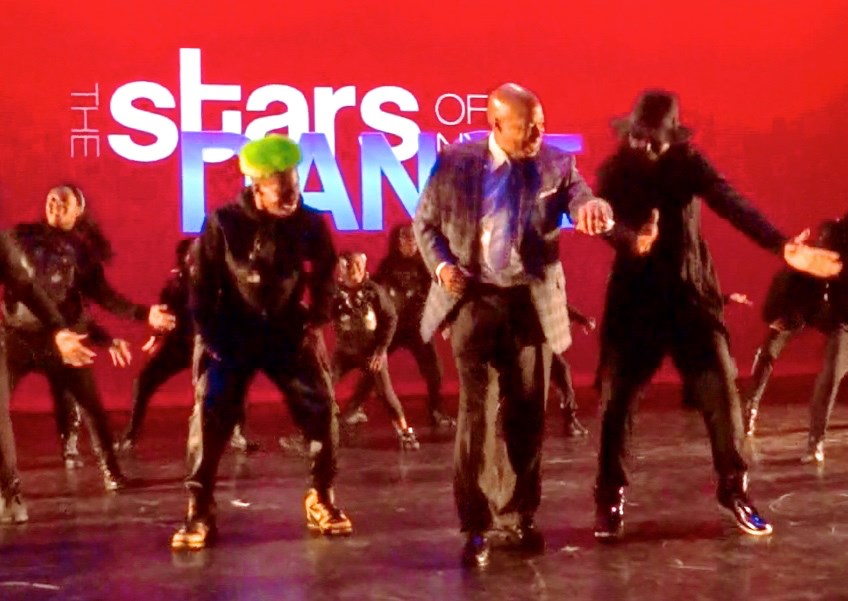 The 2015 competition had all of the bells, whistles and fanfare of years past. But this year, the dance-off was taken to higher heights, as couples brought out live bands and singers, live props, along with set designs and costumes fitting for a Broadway production.
But in the end, only one couple could claim the title. And this year, the decision was close, as three couples were tied: Local Stars Reyna and her partner Jamel Gaines of Creative Outlet Dance Theatre of Brooklyn; Moore and and his partner Ming Dunn; and Rev. Brawley and his partner Karisma Jay of AbunDance Academy of the Arts. What resulted was an unexpected and impromptu dance-off in which each couple had to freestyle a short routine, and the audience made the final decision by a round of applause.
It was a close call. But evening's winners were Rev. David K. Brawley and his partner and choreographer, Karisma Jay!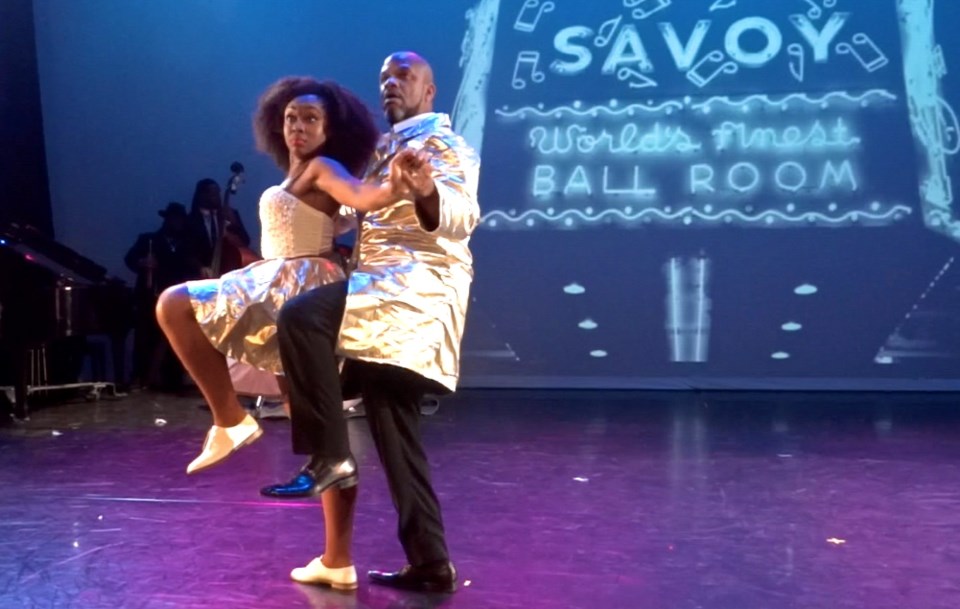 "We promised we were going to win, but I tell you, it was a lot of work," said Rev. Brawley after the competition. "I'm grateful for the children who will benefit from it. I really had a great time working with my partner. She was the best partner in the world, and she proved it tonight."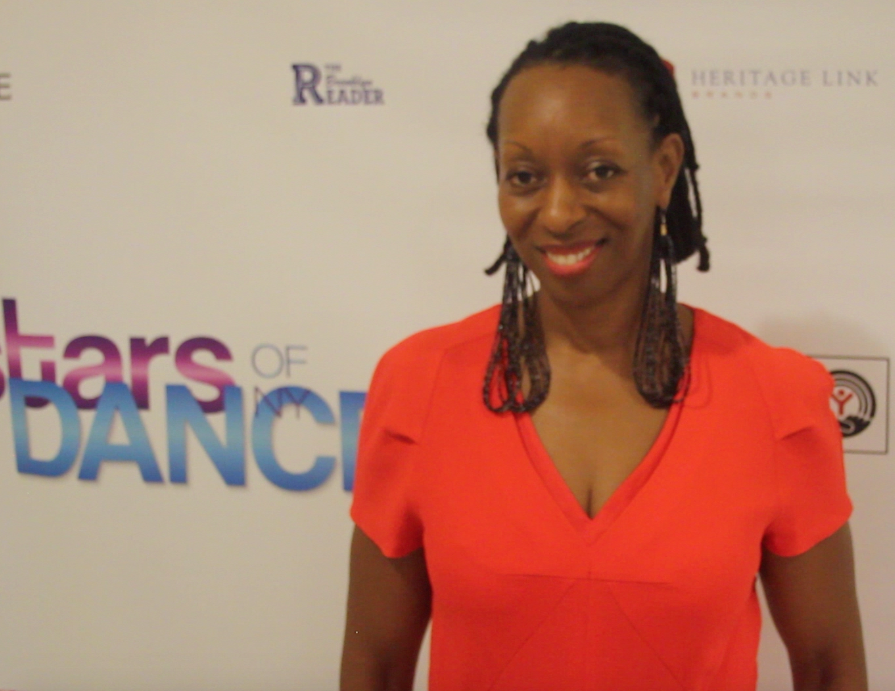 Todmann was still buzzing after the competition: "This year was so amazing! The dancers took it up ten notches," she said. "I don't know how we're going to top it next year, but we're going to find a way. Congratulations to Rev. David K. Brawley and Karisma Jay, they brought the heat and everything else they could find. I am so grateful to every contestant."
Check out this footage of Brawley and their winning routine, exclusive to The Brooklyn Reader. And tune back into The Brooklyn Reader for more photos and a compilation video that further encapsulates the entire stellar night!