Tracy Morgan and Angela Yee will be hosting the free block party at Marcy Playground with live music from Bobbito Garcia and food from local vendors.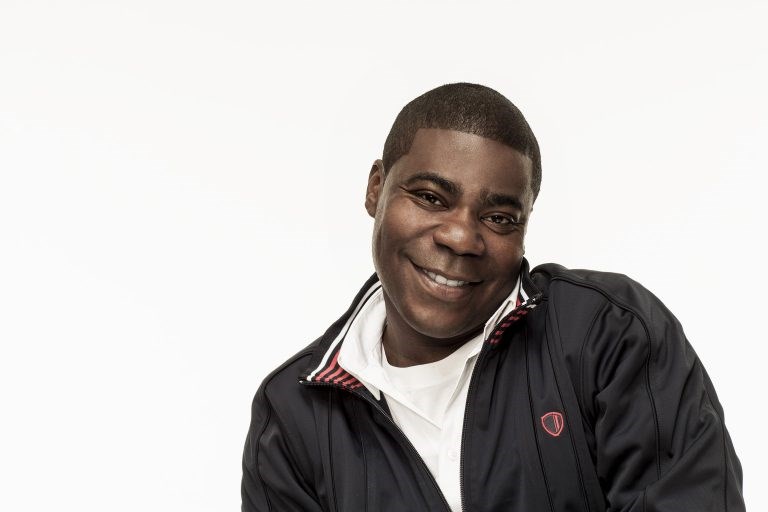 It's gonna be a party y'all. Comedy star Tracy Morgan is throwing a free block party on Marcy Playground in Bed-Stuy on Tuesday, April 17, Time Out reports. Morgan is hosting the outdoor affair to promote his new TBS show The Last O.G. which premiered on April 3.
The comic, known for his unpredictable antics, got his big break on Saturday Night Live and starred alongside Tina Fey and Alec Baldwin for seven seasons on NBC's Emmy and Golden Globe Award-winning 30 Rock. After Morgan's 2016 stand-up tour titled Picking Up the Pieces, which culminated in his newest stand up special Staying Alive, he is now back on TV.
Morgan, who co-produces The Last O.G. with Oscar-winning director Jordan Peele, plays ex-con Tray who is shocked to see just how much the world has changed when he comes home from a 15-year stint in prison. Returning to his newly gentrified Brooklyn neighborhood, he discovers that his former girlfriend Shay — played by Tiffany Haddish — has married an affable, successful white man who is helping raise the twins Tray never knew existed. Wanting nothing more than to connect with his kids, but having neither the money to support them nor himself, he falls back on the skills he learned in prison to make ends meet.
A party wouldn't be a party without music, performance and food. Morgan and Breakfast Club's Angela Yee will serve as the hosts while DJ sets by Bobbito Garcia (a.k.a. Kool Bob Love) as well as performances by Dynamic Diplomats of Double Dutch will entertain the crowd. Local food spots such as Sweet Chick, Peaches Smoke Joint and Monty's Pizza will be taking care of the guests' culinary needs.
The party will kick off at 3:0opm and continues until 6:00pm at Marcy Playground, 753 Myrtle Avenue.