Karisma Jay, owner of AbunDance Academy of the Arts and who recently was featured in a national AT&T campaign highlighting her business's success, will be celebrating her studio's 6th year in business with a day of free dance classes.
This Sunday, March 1, from 10:00am - 5:00pm, at 90 Sullivan Place in Crown Heights, residents of all ages are welcomed to stop by the studio to shimmy, sway and sweat to a robust array of classes-- from ballet to yoga, from hip hop to West African-- you can try one or two or all!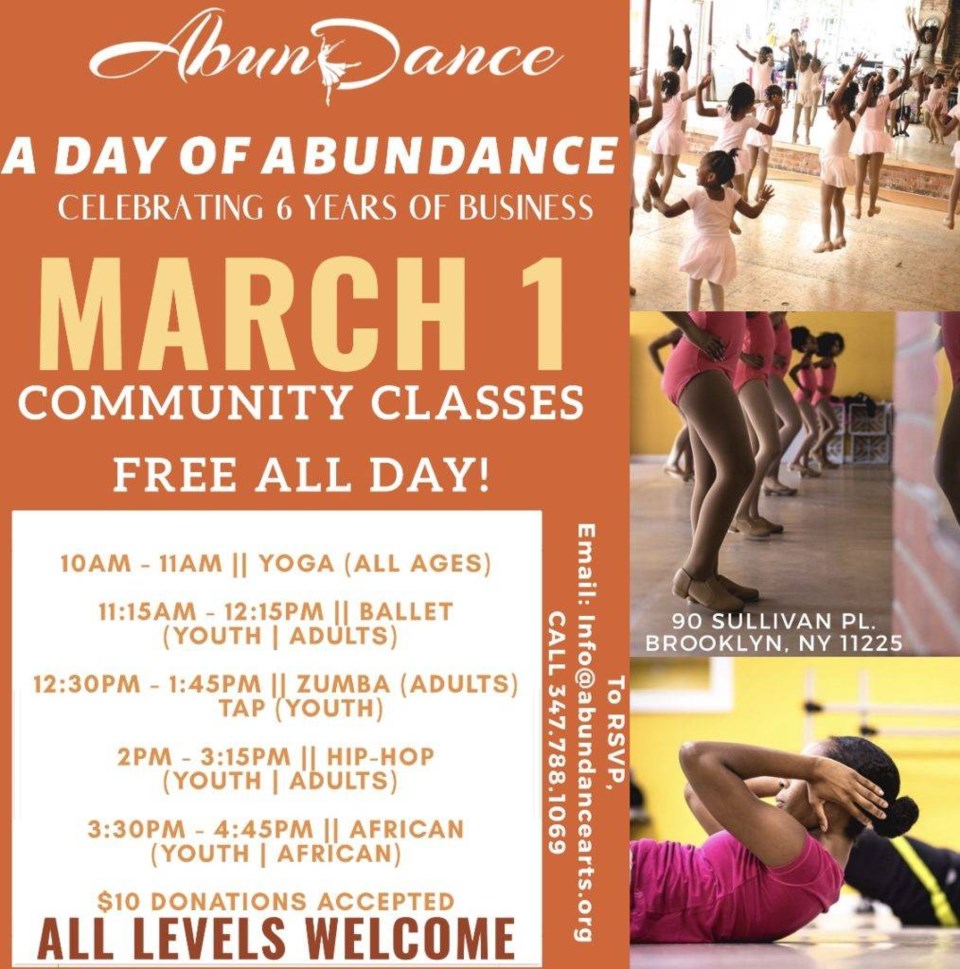 If you enjoy the day, know that AbunDANCE also offers a number of specialized classes, on a sliding scale, including theatre, vocal and music performance, as well as adult fitness and health & wellness.
To RSVP, go here.