Break out of your COVID-19 quarantine coma this weekend, and get ready to marvel at the world of vagary and make-believe, as Brooklyn-based contemporary circus troupe ABCirque brings a free, live virtual cabaret to your living room!
On, Saturday May 23, at 7:30pm via Facebook Live, ABCirque will offer up an exhilarating 90-minute variety show for the entire family, including breathtaking aerialists, mesmerizing magicians, playful puppets, and dazzling dancers-- plus, surprises sure to delight audiences of all ages!
From Coney Island to Cirque du Soleil, ABCirque has curated an amazing show guaranteed to thrill-- part of NYC's premiere circus center, The Muse Brooklyn, a creative home to physical circus performers from all over the world.
This weekend's show stars MC: Ivory Fox, Adam Realman, Kayla Rae, Medea, Lady Aye, Erika Citrin, Sarah Moser, Juanita Cardenas, Cardone the Magician, Elizabeth Munn, Duo Brutale.
Register to see the show here.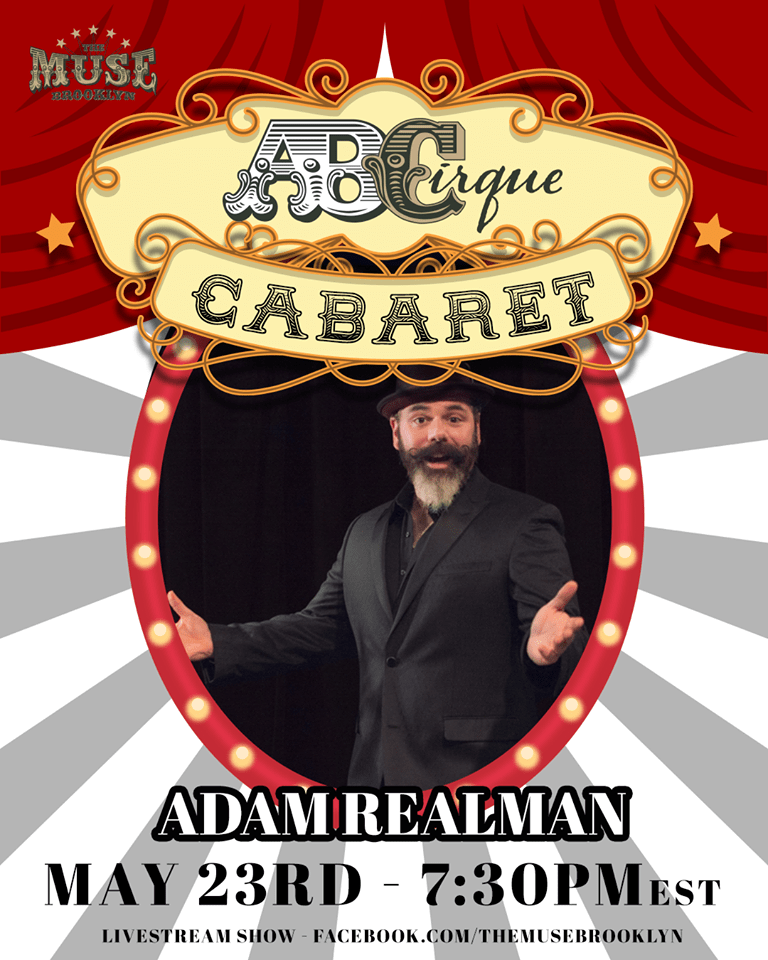 As doors are shuttered during the COVID-19 crisis, the company continues to offer free virtual shows, along with a wide variety of classes and workshops, seven days a week.
Contributions to support working artists are greatly appreciated and can be made via the company's website