Unless the world is ready to catch a fire, burn down and let the Zombies rebuild it, then we should take a cue from Hollywood movies and stop being so f**ing stupid and start showing way more humanity. You can start right where you are right now, because humanity is contagious. The more humane you are in all of your moments, the more it spreads. But humans are responsible for humanity and hence, it always gets way sketchy.
We're all passionate about social injustice and all of its iterations, but we still live in Brooklyn and we need to enjoy the weekend, so here are some of my choices.
FRIDAY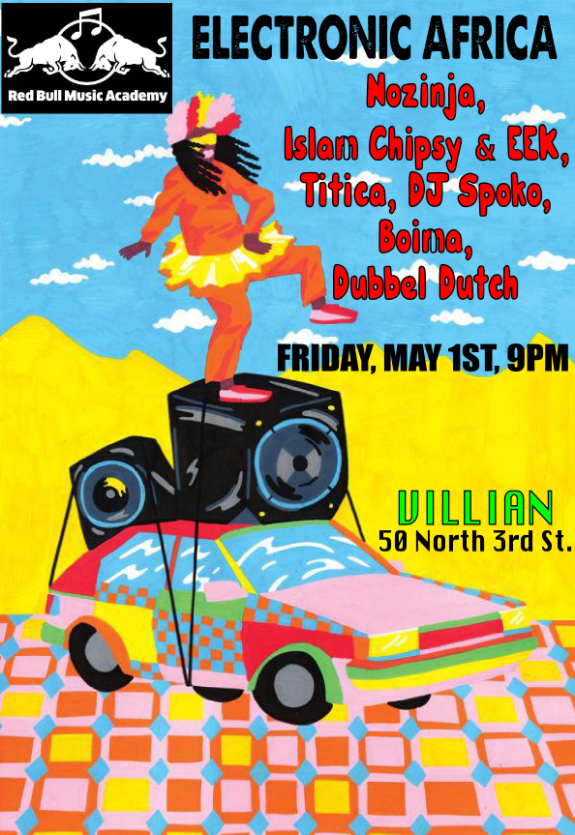 RedBull Music Academy Event. Villian, 50 North 3rd St., 9pm (Williasmburg)
If you want to dance, this is your event this weekend. It's not like Africa is king of the drums and the drums is the king instrument at the dance. And when it gets translated through an Electro Groove....well, you probably won't Instagram because you'll be dancing. Check the website HERE for more information.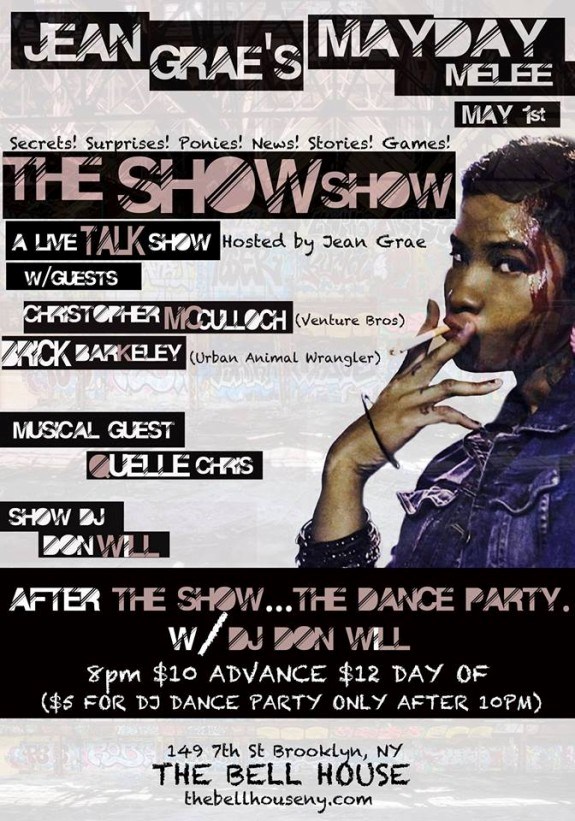 The Bell House, 149 7th St., 8pm. $5-$12, (Park Slope)
I literally have no idea what, exactly, to expect from this show, but with Jean Grae and a bunch of people talking, on stage, and also drinking and DJ stuff, I think that a good time is finna be had by all. Check the event page HERE for more exacting information.
SATURDAY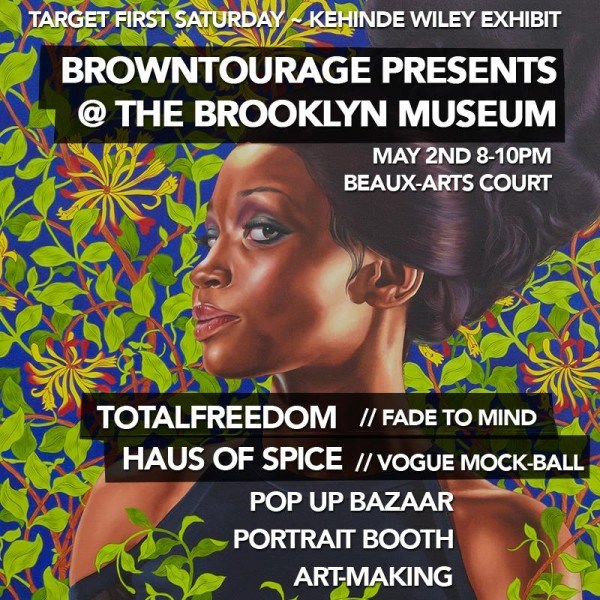 Brooklyn Museum First Saturdays. Brooklyn Museum. 5pm-11pm. Free (Crown Heights)
If you don't know how Brooklyn Museum First Saturdays work, by now, I suggest for you, even more than everyone else, to check out the website by clicking HERE.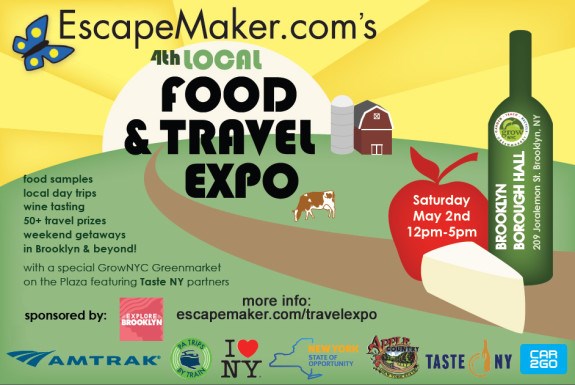 Brooklyn Borough Hall, 209 Joraleman St. 12pm-5pm (Downtown Brooklyn)
Early afternoon into early evening, if you have something else to do besides, eat, drink beer and wine and possibly win free trips up and down the eastern seaboard, please invite me to that. If you don't, I suggest you hit up Escapemaker.com and figure out how you're going to attack this thing! You could be full and tipsy really early, so tread carefully.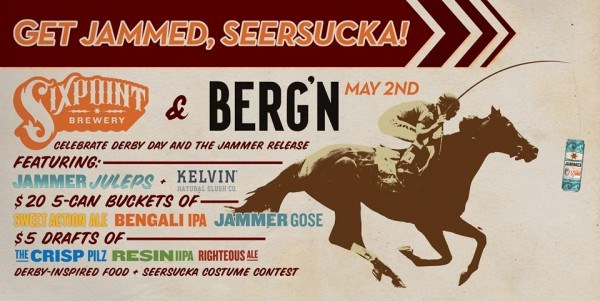 Kentucky Derby Party, Berg'n, 899 Bergen St., 4pm (Crown Heights)
You have a hat? You have a seersucker suit? You own a horse? You like to drink? All questions you should ask yourself before going to this event, though ultimately, it's fun for everyone....just more fun if you dress up. Check there event page HERE for way more details. FYI, Berg'n is from the folks that bring you Brooklyn Flea, Smorgasburg, Brownstoner an a bunch of other Brooklyn hospitality brands. They have good beer.

Do you know how Bridge Street Development Corporation helps the less fortunate in Central Brooklyn? It's important and you should know more about it! Check HERE for more info and just know that it's a fundraiser. It's an old school jam. it's in Bed-Stuy and it's raising money to continue their mission of helping those in need, in Central Brooklyn. Peep it.