Models in netted pants with bananas in their pockets. Skirts that double as shirts. Puffer vests made of plastic shower curtains. A deconstructed, androgynous wedding party look.
These were just some of the conceptual and clever designs showcased at the sustainable, inclusive fashion show put on by Bushwick boutique Vers: Clothing for People to celebrate New York Fashion Week.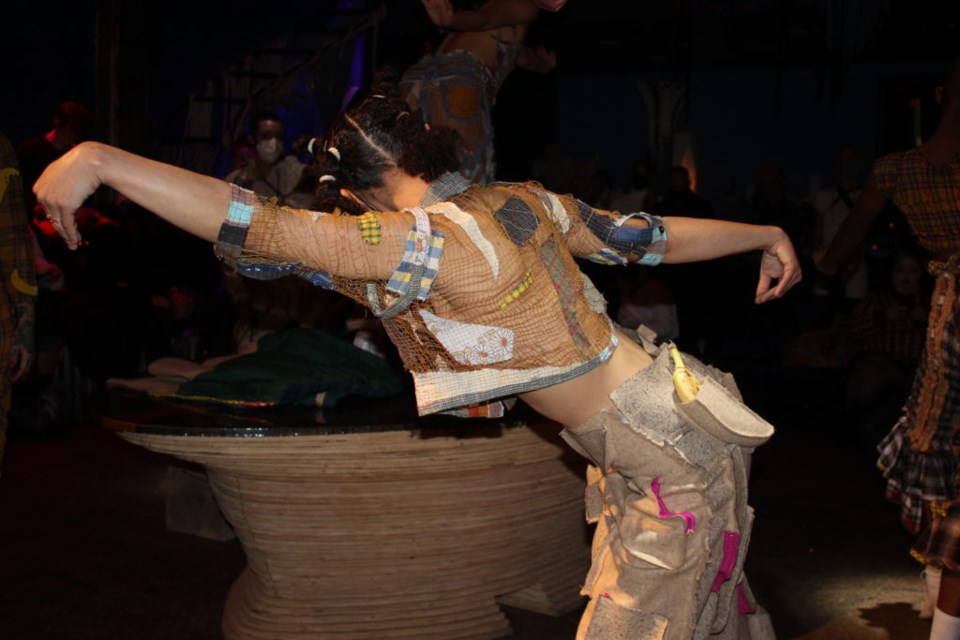 The group show, that took place on Feb. 13, featured a dozen experimental designers and was backed by Impact NYFW, a nonprofit dedicated to platforming emerging, eco-friendly and inclusive designers at New York's fashion weeks and beyond.
"To see everyone working together and bringing their brilliance all into one space was just incredible," Tilly J d Wolfe Lapidos said. Tilly, who lives on the Bushwick-Ridgewood border, is the owner and founder of Vers and the co-organizer of the group fashion show, along with designer Claire Fleury.
"This was the first time all of the designers who show their work at Vers were collaborating with each other. It went so well, and I feel like we planted a lot of seeds for future collaborations."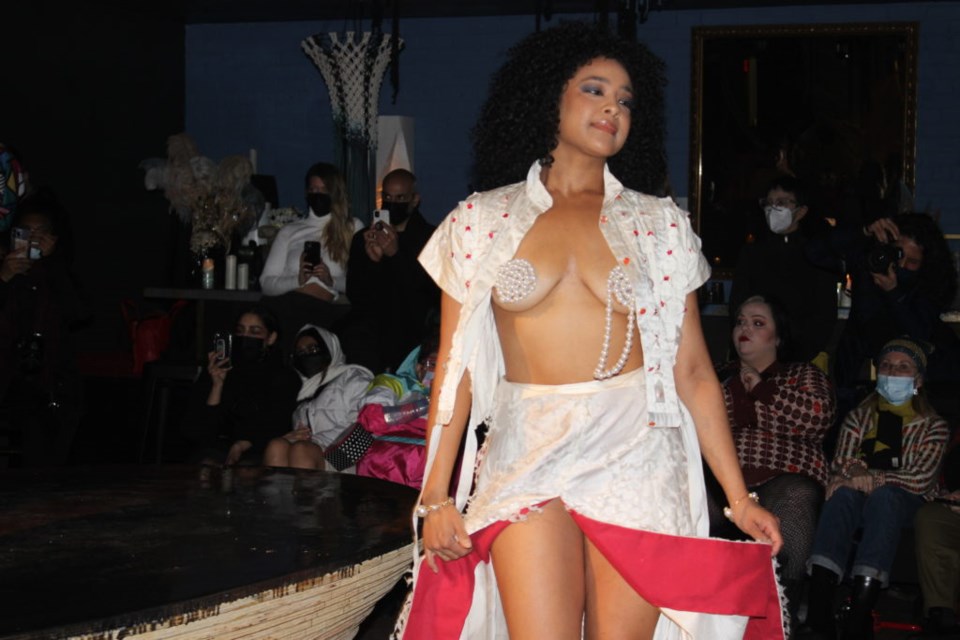 Vers opened on Willoughby Ave. in November 2021 to pioneer sustainable, cutting-edge designers who prioritize inclusivity and the environment. Before that, Vers had a storefront on Flushing Avenue.
In line with its mission, every garment and accessory at Vers is handmade by the designers themselves and most of the apparel is made with upcycled materials, including scrap fabric, reworked vintage, consumer waste, beads and hardware.
Unlike most New York Fashion Week shows, Tilly said with all the pieces being handmade by the designers, the show avoided the "exploitative nature of fashion manufacturing, which can be pretty bad."
Right after the show, which took place at the Moonrise Theater, the audience was invited to visit Vers to shop the looks they had seen the runway.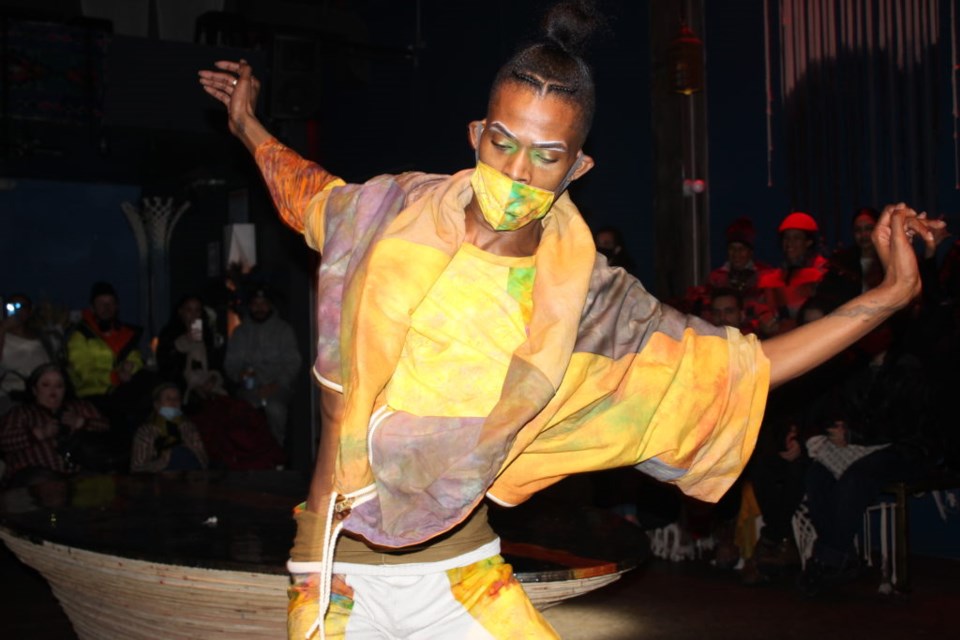 The group show was unapologetically bold and playful, with each designer creating clothing that celebrated different gender expressions, cultures and body types, a radical departure from the more mainstream catwalks of NYFW.
Timothy Westbrook, a former Project Runway contestant, dazzled the audience with romantic, highly-detailed, androgynous looks.
The MXA, a brand that incorporates iconic Mexican and American fabrics and silhouettes, created an ethereal church-like atmosphere with models in colorful capes and somber, live music played by the designer.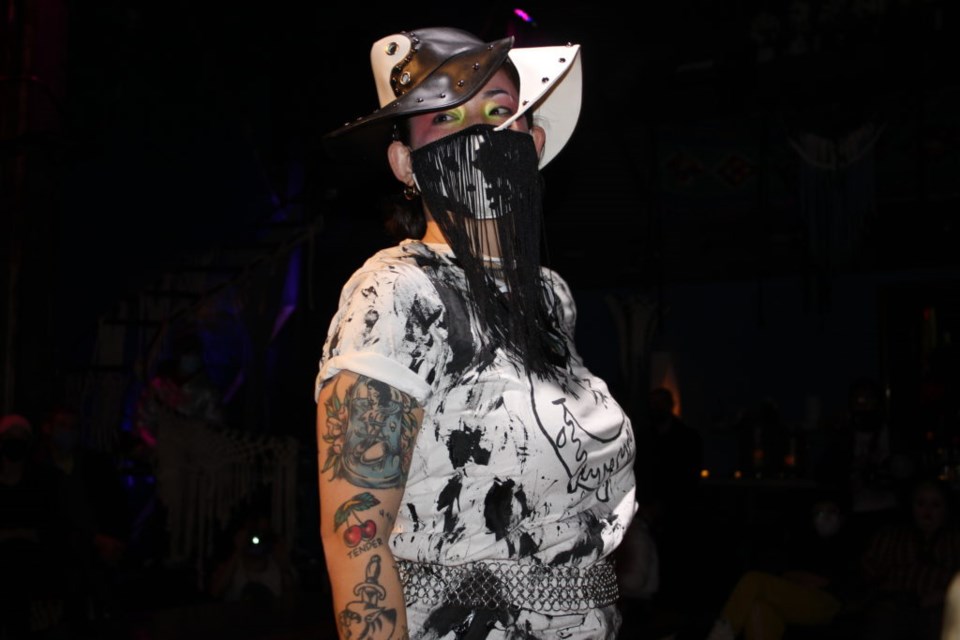 Cilium, created by Vers owner Tilly, had a fun, improvisational jazz-like feel and highlighted the many fabulous ways to wear comfortable-looking garments that function both as tops and bottoms.
Impact NYFW's founder, Lizzy Gee, also showcased her work on the catwalk, which has been sported by alternative music star, Grimes.
The finale, a show by Claire Fleury, oozed a controlled madness, with bright yellows, preppy plaids and chunky knit caps devolving into a delirium of dancing — all while the legendary political poet Penny Arcade on a mic repeated unique phrases like "what color is your gratitude?"
"Everything was so moving, and it was so chill backstage. Everybody was just vibing — it was magic," Tilly said.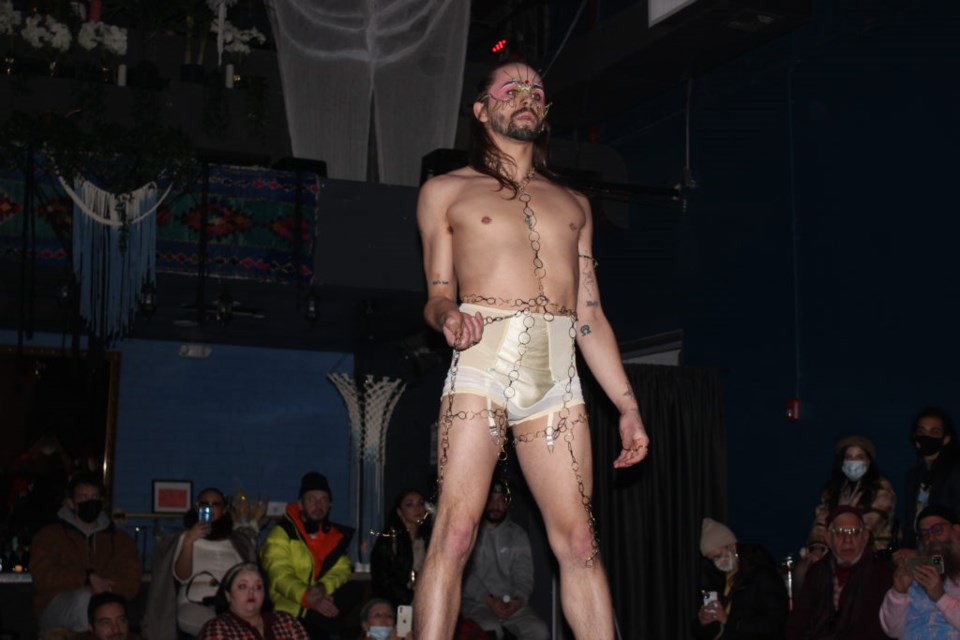 Funding came from Impact NYFW and ticket proceeds from all Impact NYFW events are donated to different environmental organizations and charities.
Nine of the models were provided by We Speak Model Management, a non-traditional model management company that emphasizes progressive body ideals and represents people of all backgrounds.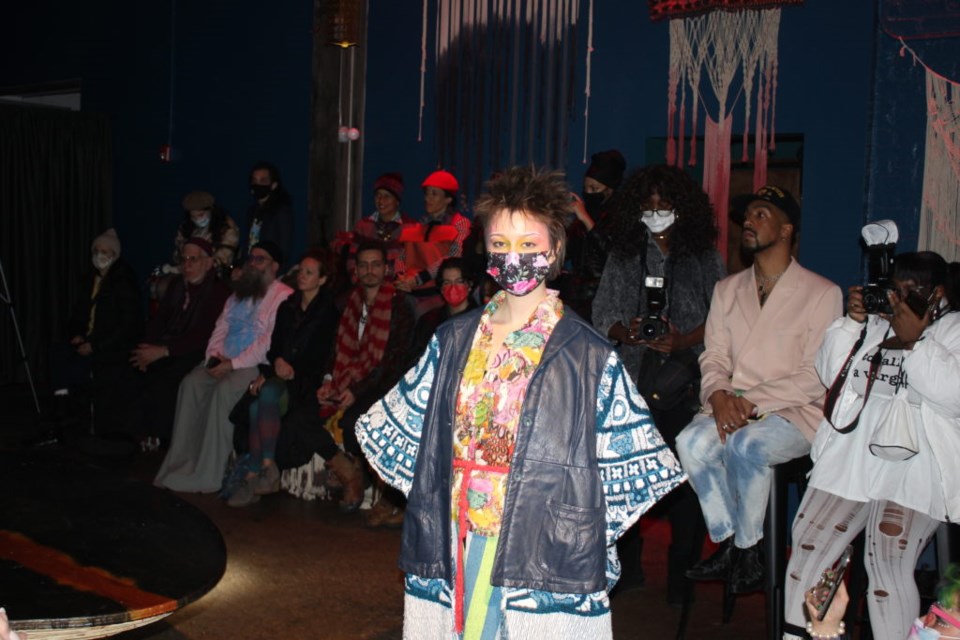 The space was donated by Moonrise Theater and makeup was donated by We Are Fluide, a vegan and cruelty-free makeup brand that promotes queer self-expression.
"It was just amazing to see all these partnerships form to create something so magical," Tilly said. "I'm so excited about what's next."
In the upcoming months, Tilly plans to host pop-up experiences at the Vers boutique, including sewing and upcycling workshops and performances.