Teknopolis, BAM's second art-tech takeover features four floors of immersive stories, digital music-making, liquid visuals and artistic ways to combine code and creativity, art and technology.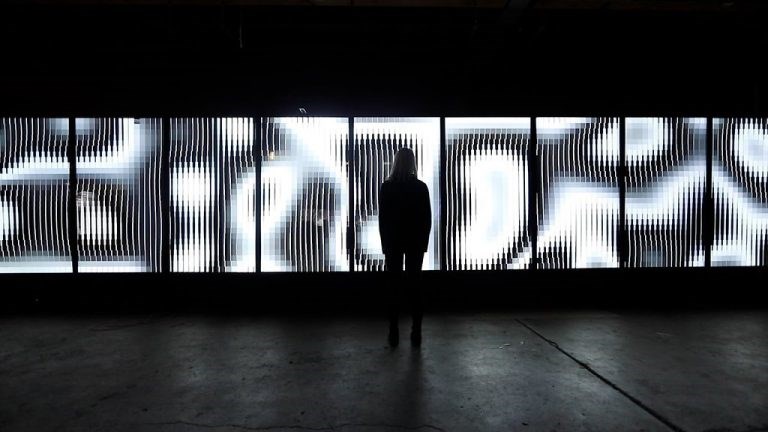 Teknopolis, the interactive multi-space digital arts showcase for all ages, will be transforming the BAM Fisher Building once again into a two-week-long digital playground from Saturday, February 24 to Sunday, March 11. The art-tech exhibit is designed to inspire creativity and to explore new interactive technology, created by both local and international digital artists and technologists.
"This year's Teknopolis is even more responsive, more dynamic, and more colorful than last year," said Steven McIntosh, director of Education & Family Programs at BAM. "This year's VR installations push the boundaries of technology to create more multi-sensory and more interactive experiences. The newly added Fisher Rooftop space will host 360° films, an Augmented Reality Story Corner and a Make Music Bar with fun app-based composition tools."
Highlights of this year's Teknopolis, which debuted in 2017, includes an NYC premiere of Binary Garden, a motion-based and touch-based interactive art installation by San Francisco-based digital artists Marpi, which can be manipulated in real-time via an app and respond to the user's touch and voice.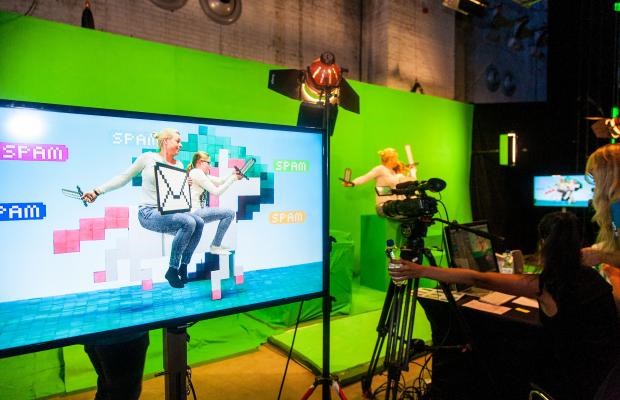 In the Fisher Lower Lobby, visitors can become both director and actor in their own interactive live action and animated short film with Storymaker by Cinekid.
Fans of VR experiences should explore the Hillman Studio which will house Life of Us, a VR experience of life on earth over the last billion years; Tree, a multi-sensory experience that transforms a participant into a rainforest tree; and Mindshow, a VR performance environment where participants bring 3D cartoon characters to life.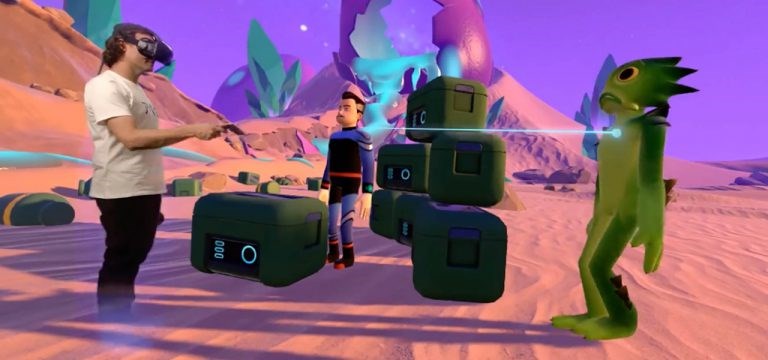 The enclosed Fisher Rooftop will host a new showcase area this year, dedicated to 360° interactive films, music apps and augmented reality books. Visitors can experience 360° films including ASTEROIDS!, the follow-up to the Emmy award-winning INVASION!, and Buggy Night, a journey into the nocturnal world of singing bugs. The Make Music Bar showcases fun app-based composition tools that transform color, shape and drawings into sound, as well as a fun array of contemporary synths and percussion instruments.
The Augmented Reality Story Corner allows young readers to enter the world of a story through the use of a tablet or mobile device with that stories that include treasure hunts and hand-painted pop-up illustrations that come to life through the touch of a finger.
Timed-entry tickets are $18 for daytime sessions and $25 for evening sessions. For more information call 718.636.4100 or visit BAM.org.