Six student duos from across New York City will compete for $5,000 live tonight in the Stars of New York Dance virtual dance competition.
"This year, we're inviting six local dance organizations' best pre-professional student dance duo to present their best artistry, technique and teamwork to win $5,000 for their dance organization and be crowned our first-ever Student Dance Champions," said Cheryl Todmann, founder and executive producer of the Stars of New York Dance Inc. in an email.
The 13th annual Stars of New York Dance Student Virtual Dance Competition will be held tonight, Dec. 2, at 7:00pm.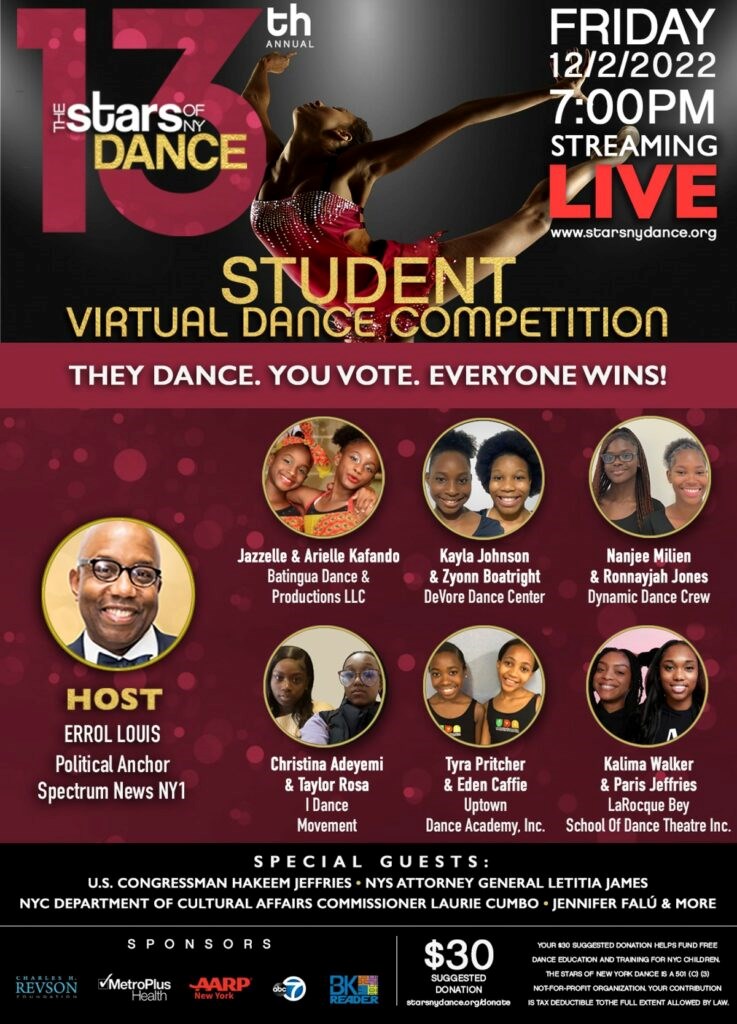 Errol Louis of Spectrum News NY will host the event, which will stream live on the Stars of New York website.
The $5,000 grand prize will provide five or more children with a free year of dance education and training. The other five participating dance groups will receive $1,000 toward a year of free dance education and training.
This year, viewers can also participate in the event by voting for their favorite dance duo.
Judges will provide each duo commentary on their performance before viewers vote. Student dance duos include:
Charles H. Revson Foundation, MetroPlusHealth, and AARP are generous event sponsors. Click here for more information.