"She's Gotta Have It" Director Spike Lee and Actress Dewanda Wise give BK Reader the skinny on the reboot of the iconic 80s flick, launching as a series on Netflix Thanksgiving Day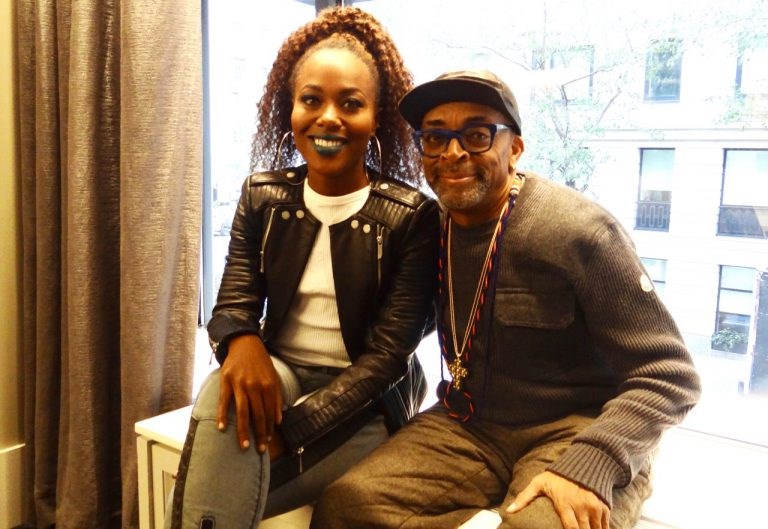 Raise your hand if you were born between the years 1960 and 1975. Keep your hand raised if you are a person of color. If your hand is still in the air, you will undoubtedly be able to recall many of your life's details in the year 1986, because it was the same year that director Spike Lee dropped "She's Gotta Have it."
The original film, simply dubbed "A movie about a woman and her three lovers," had a major impact with many young people of color at the time, and since impact and clear memory often go hand-in-hand, there's a good chance you can name quite a few things you were into during that particular year. In fact, whether you were a b-boy in Brooklyn, a club kid in Chicago, a fly girl in Freeport or a straight-laced student living in Sacramento, "She's Gotta Have it," is probably at least a bullet point in your young adult life.
So, why was the movie so popular? Well, partially, because it was one of the first to feature a lineup of complex characters that were creative, bold, educated and unapologetically black; but mostly, because it was so authentic Brooklyn. For those living outside of Brooklyn, it was a re-introduction to the borough. For those inside, it was their life.
On November 23, Thanksgiving Day, Netflix will present the remake of "She's Gotta Have" as a ten-part original series, directed by Lee and executive produced by his wife Tonya Lee. That's great news! But what everyone will want to know is: Will the updated version still hold that authentic Brooklyn stamp?
Well, what we can share so far without being a spoiler is that the reboot features a few interesting updates, including a now pansexual Nola (there will be a female love interest at some point in the series); a Puerto Rican character plays Mars, the character formerly played by Lee; Joie Lee, who formerly played Nola Darling's friend, Clorinda Bradford, now plays Nola's mother; and it's all set in a very, very different Brooklyn.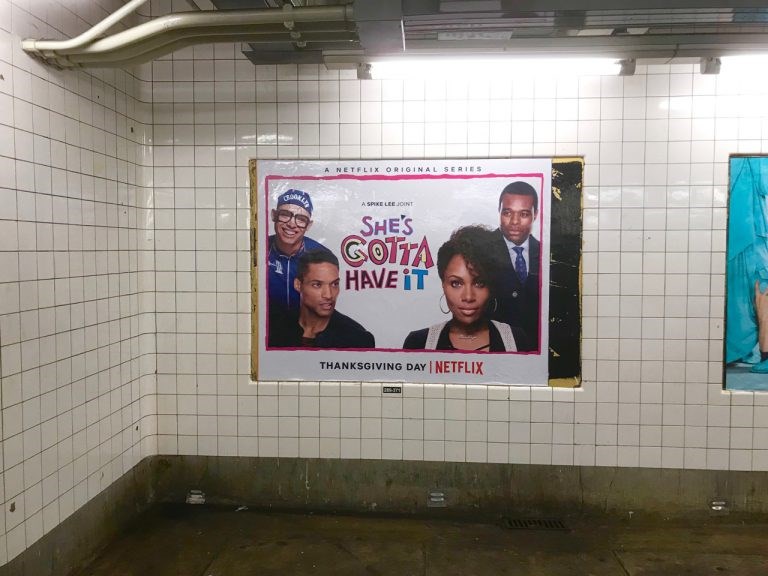 BK Reader sat down with Spike Lee, along with the show's lead character, Dewanda Wise, who plays Nola Darling for a one-on-one interview about the new series. They gave us the skinny on what has changed in this version; what remains the same; as well the new role gentrification played in the show's development.
---------------*---------------
BK Reader: Your early body of work was one of the most contemporary and bold surveys into Brooklyn life at that time. You could have chosen any of your other films-- "Do the Right Thing," "Crooklyn," "Clockers"-- to turn into a series, and it would have resonated today. Why did you choose "She's Gotta Have it?"
Spike Lee: It was Tonya Lee, my wife's idea. She said it would work. And I could see it, right away! I said, 'That's a good idea! Let's try it!' [laughing]. The fact this is a series allows me to develop the characters a lot more, because the movie is only 86 minutes. In the movie you just get a faint look at her being an artist. In the series, we get a lot of time seeing Nola create the art. All of the art in the movie was done by artist Tatyana Fazlalizadeh. She also tutored Ms. Wise. We wanted even the artists to see that Nola Darling was on point.
BKR: Dawanda, you're a native of Baltimore. What have you come to understand about Brooklyn that helped inform your character?
Dewanda Wise: I went to NYU and I was an urban studies major, so from an historical understanding and also an experiential understanding, I remember going to Williamsburg for the first time and being like... I mean the way that one part of Brooklyn was transformed from anything I had studied about Brooklyn in the 80s and 90s, and the pace. Gentrification is like a huge theme in the show. I always say it's like the tenth character on the call sheet, because it's just really pronounced. So we're shedding a light on how its really impacting the culture and how we experience cities and Brooklyn specifically... It was a component of our season that I was really interested in.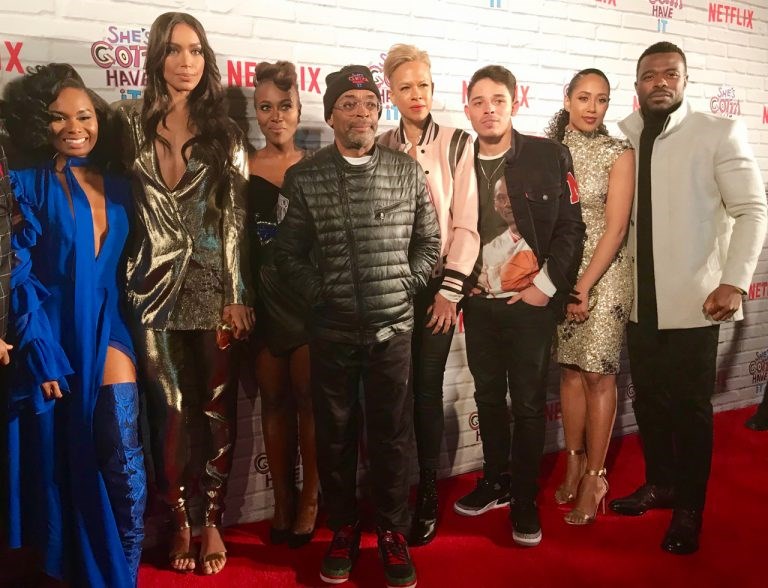 BKR: So now that you're here today, contemporary Brooklyn today, how did you contextualize your character to Brooklyn today?
DW: Art is more integral for Nola, and also, our Nola isn't as established. Spike walked me around Fort Greene, early on, before we began shooting. And we were talking about how Fort Greene Park now is basically a dog park. You know, so... Nola's a dog walker, you know what I mean? We've integrated all of these nuances. We've accounted for why she can now afford the brownstone (when in the late 80s, it wouldn't have unusual for her to be the owner); it's her godmother's. She's a tenant still paying prices that are still reasonable.
BKR: Spike, in this update of the movie, how did you approach the framework of Brooklyn today, versus 35 years ago? Did you have a different relationship with it? Through your lens, do you still have love for Brooklyn?
SL: Oh yes, I still have love, but it is a very different Brooklyn. We filmed "She's Gotta Have it" the summer of 1985. At that time, I hadn't even heard of the word "gentrification." Myrtle Avenue was called "Murder Avenue." It was different. In the original film, the dance sequence, there was graffiti all over. In Fort Greene Park, they've got the name of trees in bushes engraved on plaques. So I'm always conflicted about gentrification, because I grew up in Fort Greene.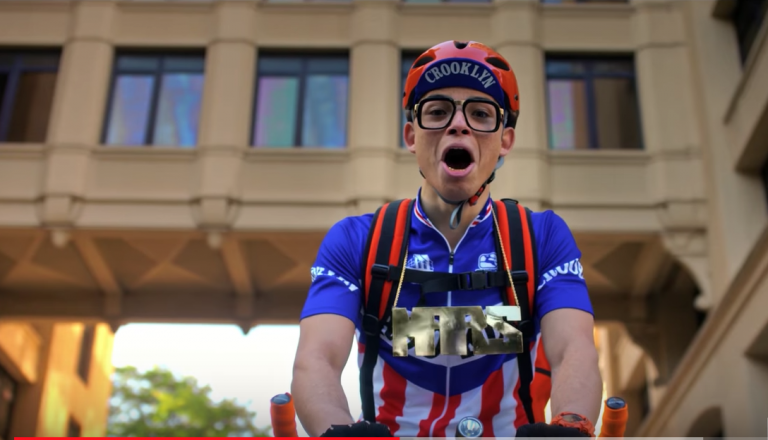 BKR: What about gentrification makes you feel conflicted?
SL: There's this mindset, not amongst all gentrifiers but, with some who come with this Christopher Columbus mentality and a total disrespect for the culture. They want to rename Malcolm X Boulevard back to Reid Avenue... There's a sign in Fort Greene park that says "New Fort Greene." There's nothing new, they just erased. My biggest issue with gentrification is that there's very little focus on what happens to the people who get displaced. Not enough work, investigation around where the displaced people will go. I mean.. the show, "Girls..." Where was that at? Was that supposed to be Fort Greene? It's just the same old shenanigans, an erasure of the culture.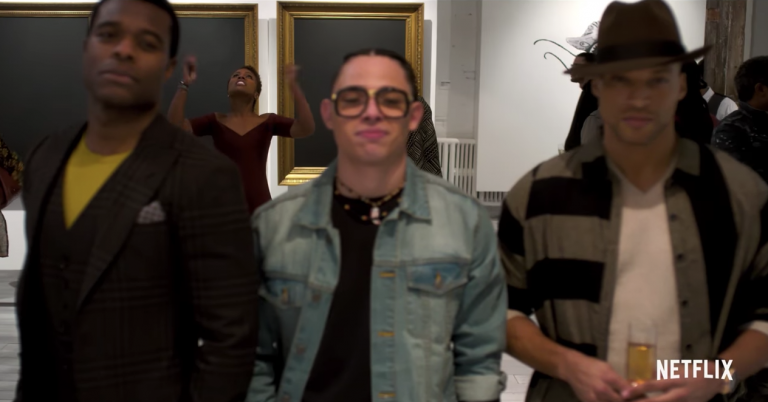 BKR: Dawanda, between your love interests in the movie-- Mars, Greer and Jamie-- who would you choose? Not Nola Darling, but you, Dawanda?
DW: I can't answer that; I'm married! Well, I'll say this: I'm married to the perfect combination of all three men!
BKR: Dawanda, what is on your Thanksgiving menu?
DW: Well, most food is suspect, because this country doesn't care about us and the food is really disturbing and hormonal... [laughing] BUT, we have a friend in Upstate New York who is literally hunting a wild turkey for us. So I'll be having a fresh wild turkey.
BKR: Spike, what album or artist are you obsessing over right now?
SL: This artist named Sampha and the album is called "Process"