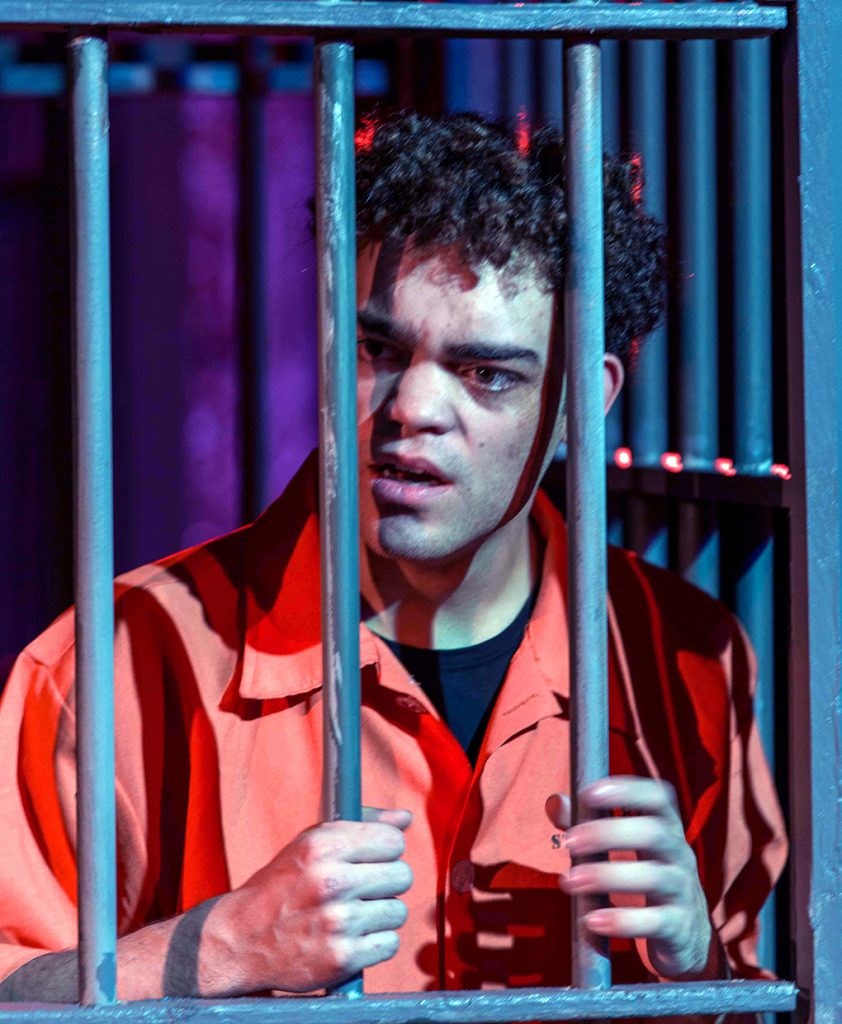 Did you know that America has more people in prison than any other nation on the planet?
There are more than 2.4 million people behind bars in America, and since 1980, the number of people incarcerated in the United States prisons has quadrupled.
In fact, the state of Maryland, with a total population of 5.9 million, has more people in prison than the total population of Iraq. And incredibly, 41 percent of all young people in America have been arrested by the time they turn 23.
If there is one thing we know for sure, it is that no country in the world loves locking people up as much as America.
Samara Gaev, 34, knows America's school-to-prison pipeline narrative all too well. Gaev works on the front lines in the New York City public school system-- special schools for overaged and under-credited youth who are often formerly incarcerated, gang-affiliated, pregnant or parenting and come from destabilized living situations.
"And what I have come to witness is that we, as a society, have failed in many ways," said Gaev. "And It's not the result of any one individual; it is the result of systemic oppression-- oppression that is rooted in a deep, embedded history of inequity."
So Gaev, who graduated magna cum laude from NYU with a degree in Performance as a Tool for Cross-Cultural Education and Social Change, began to use performance art as a means of illuminating those same social issues, such as racial profiling and mass incarceration, while also giving the young people she worked with a space to express. In 2013, Gaev founded the Truthworker Theatre Company, a Brooklyn-based social justice hop-hop theatre company for high school and college-age youth.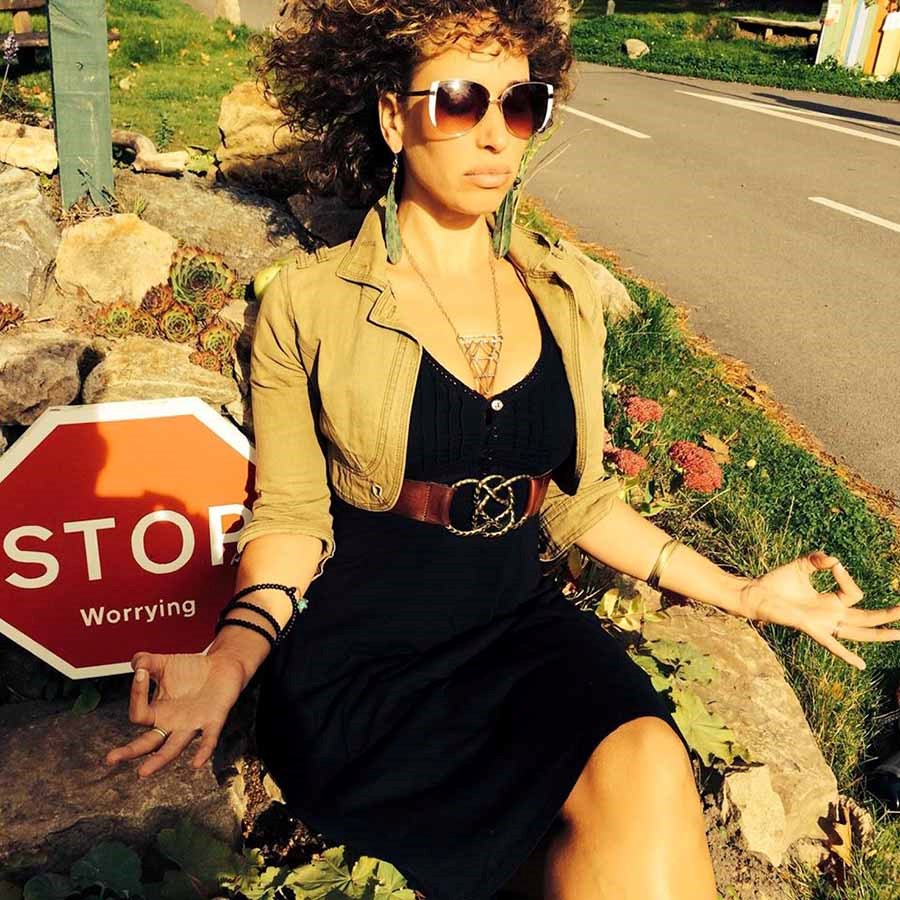 "I'm just trying to create a paradigm where young people can tell their own stories on their own terms, and we can listen and learn," said Gaev. "I believe that if we're not awake and we're not responding to what's around us every day, then we're not participating in creating the change needed for our children and our children's children."
Indeed, they are the words of a nurturer (a doula for more than a decade) and teacher (a resident artist/scholar at Columbia University's Teachers College Graduate School of Education and teaching artist at the Brooklyn Academy of Music's Arts & Justice theater program for teens).
"There's a deep disconnect between what is true and the stories that we are told," she added. "As an artist and an educator, I think it is my responsibility to contribute to the production of knowledge that flips those dominant narratives on their head and tells the stories where young people have the mic."
In Truthworker Theatre Company's latest installments, Bar Code: A Performative Analysis of the School to Prison Pipeline, and In|Prism: Boxed In & Blacked Out in America, Gaev serves as the artistic director where both productions look at the many faces of incarceration, from solitary confinement, to capital punishment, to spiritual liberation.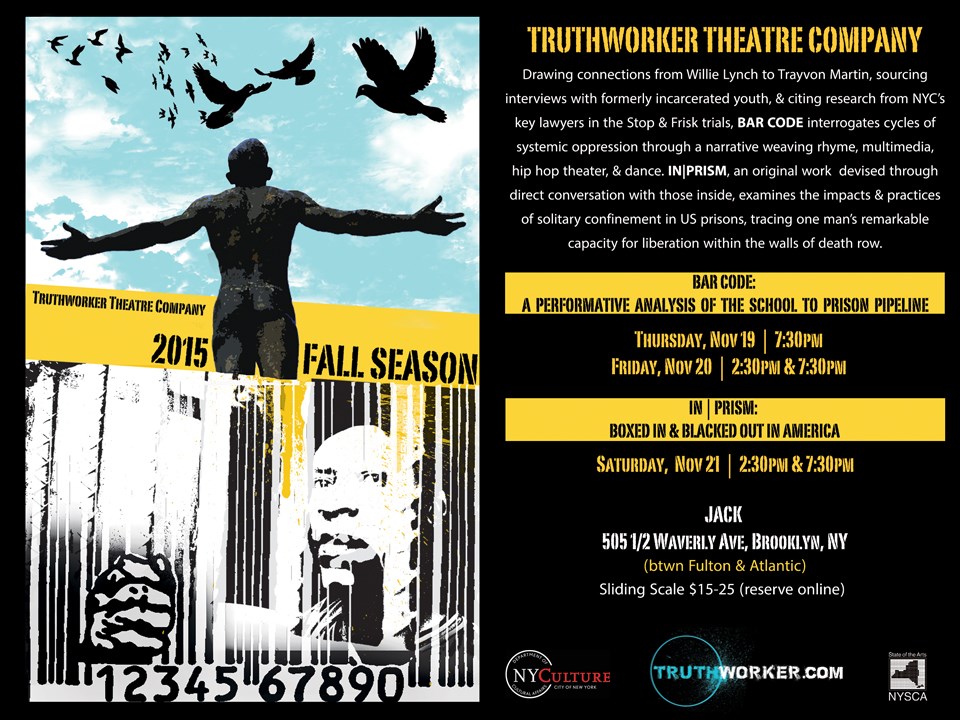 Bar Code is the company's inaugural production, first performed in 2013. Through a compelling narrative that weaves rhyme, multimedia, hip-hop theatre, dance and personal testimony, Bar Code examines and questions the cycles of systemic oppression that draws connections from Willie Lynch, sourcing interviews with formerly incarcerated youth and citing research from New York City's key lawyers in the stop-and-frisk trials .
In|Prism was born the summer of 2014. It is a deeper dive into the problem of mass incarceration. It is also a result of a collaboration between Jarvis May Masters, an innocent man on death row, incarcerated in San Quentin Prison since age 19. After Masters wrote two books about his life and then donated them to Truthworker Theatre Company, Masters and the youth performers co-created a portrait of the prisoner's life, tracing his journey from self-awareness to self-acceptance and then personal freedom within the walls of death row.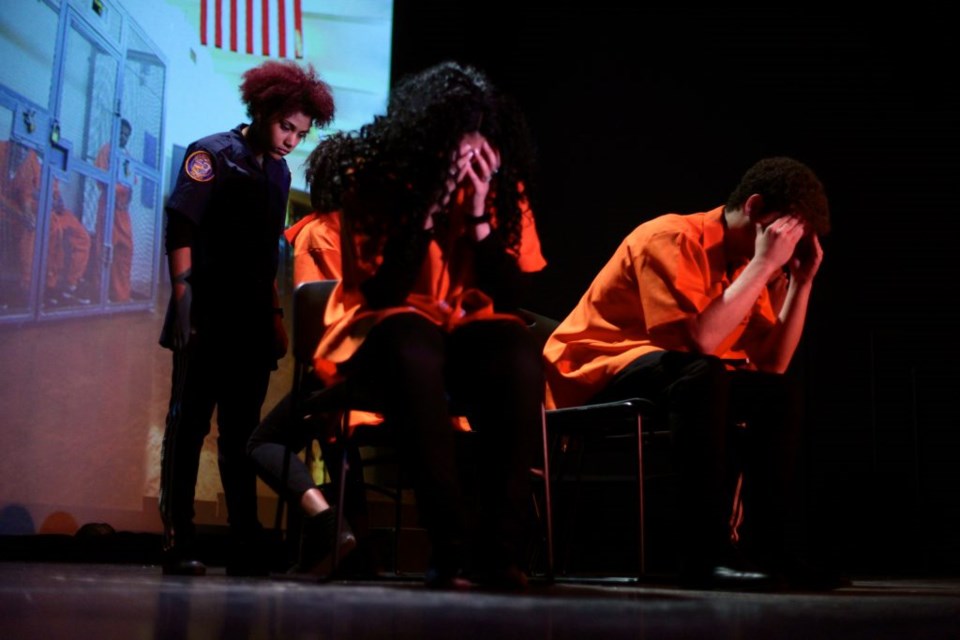 Both productions will run next week in Brooklyn: Bar Code (Thursday, Nov 19, at 7:30pm, and Friday, Nov. 20, at 2:30pm and 7:30pm); In|Prism (Saturday, Nov 21, at 2:30pm and 7:30pm) at Brooklyn at Jack, located at 505 1/2 Waverly Avenue (between Atlantic and Fulton). Tickets are sliding scale, $15-$25.
Gaev said, aside from the compelling soul-searching the show provides its audience, it has had a life-changing impact on the lives of the youth performers... and on her.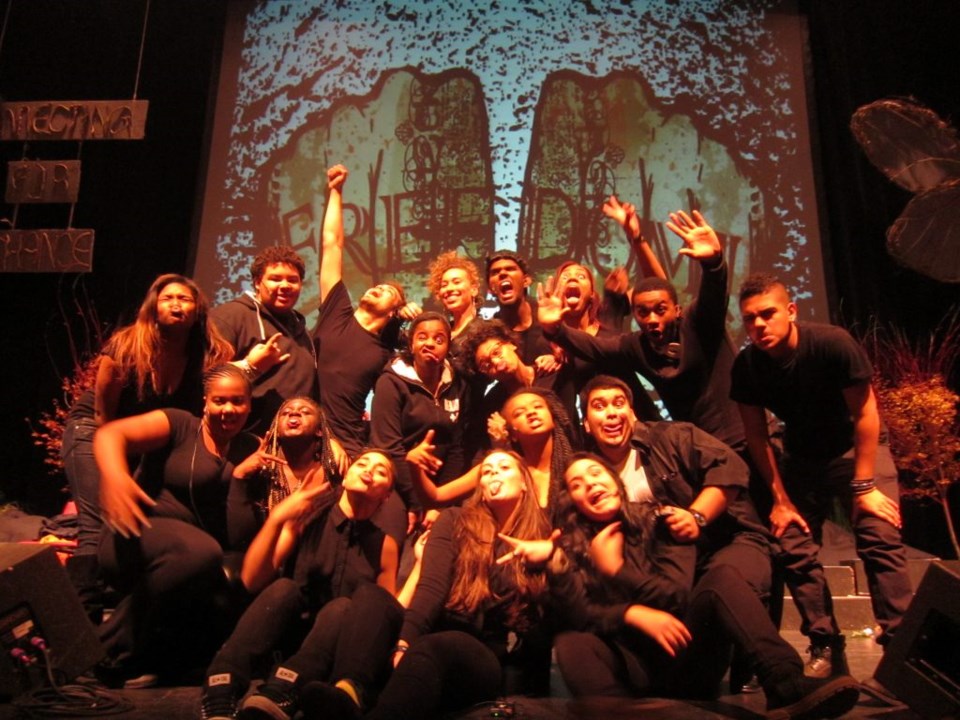 "We've created a family. And by creating a family, that creates safety," said Gaev. "Existing within a sense of safety and having an emotional and creative home where you are welcomed and celebrated, that creates palpable transformation in how young people are able to embody their own power.
"This is such a grassroots endeavor. Me volunteering all of my time, eating, sleeping, breathing this work and all these young people for two years... it's massive. But it's what wakes me up everyday."