Saidu Tejan-Thomas Jr. often has to time exactly when -- and where -- to record his podcast out of his Flatbush apartment so music can't be heard pumping in the background.
"You've got Brooklyn drill on one end, old-school Caribbean music or some Koffee on the other, which I love, but damn. When I'm trying to record it can be tough," he laughs.
But he makes it work, and wouldn't change a thing about Flatbush -- the place he has chosen to settle in and grow as a storyteller with a focus on racial and social justice.
Most recently, Tejan-Thomas Jr. is host and co-creator of "Resistance," a podcast created by Brooklyn's Gimlet Media for Spotify, which debuted last fall in the wake of global Black Lives Matter protests.
The podcast's tagline is that it "refuses to accept things as they are," and in one of its most recent episodes, Tejan-Thomas Jr. reflects on the 2020 racial injustice protests to ask the painful questions: What was the point? Have things actually changed?
What did we march for?
In the episode titled 'Didn't We Just March for This?', Tejan-Thomas Jr. looks at Governor Andrew Cuomo's 'Say Their Name' reforms of June 2020, made in the wake of George Floyd's death.
The reforms banned chokeholds, prohibited race-based 911 calls and appointed the Attorney General as the independent prosecutor for police-involved deaths.
However, as Tejan-Thomas Jr. finds in telling the story of Carlyle Arnold -- a Black man from Queens who was put in a chokehold by cops in broad daylight in January after riding his ATV at the vigil of a young friend lost to gun violence -- it's easy to lose hope in the system when you see these reforms haven't made Black people safer in New York.
One of his interview subjects, Legal Aid Society Public Defender (and Arnold's attorney) Olayemi Olurin, agrees, saying often policy reform is just "fluff" and can be worse than doing nothing at all, because it's then used against people of color.
"Incremental reform aint it," she tells him, speaking from her experience from working in the system.
While apologizing for taking away his hope, she adds: "There might not be hope from the traditional machines… but we'll get it from us. They're just not gonna hand it to us the way we want them to."
Rediscovering hope
Hearing the reforms that came out of last year's protests might be for nothing, or even a step backwards, is a hard pill to swallow.
Tejan-Thomas Jr. said he's constantly wrestling with the question of whether change is possible, and whether it's possible in the ways we've been taught: protesting, politics, electing the right people.
"I desperately want to feel something, and feel like the things we do can have a material impact on our quality of life, our freedom, and our being ultimately liberated from oppressive systems, but there's so many reasons not to hope," he said.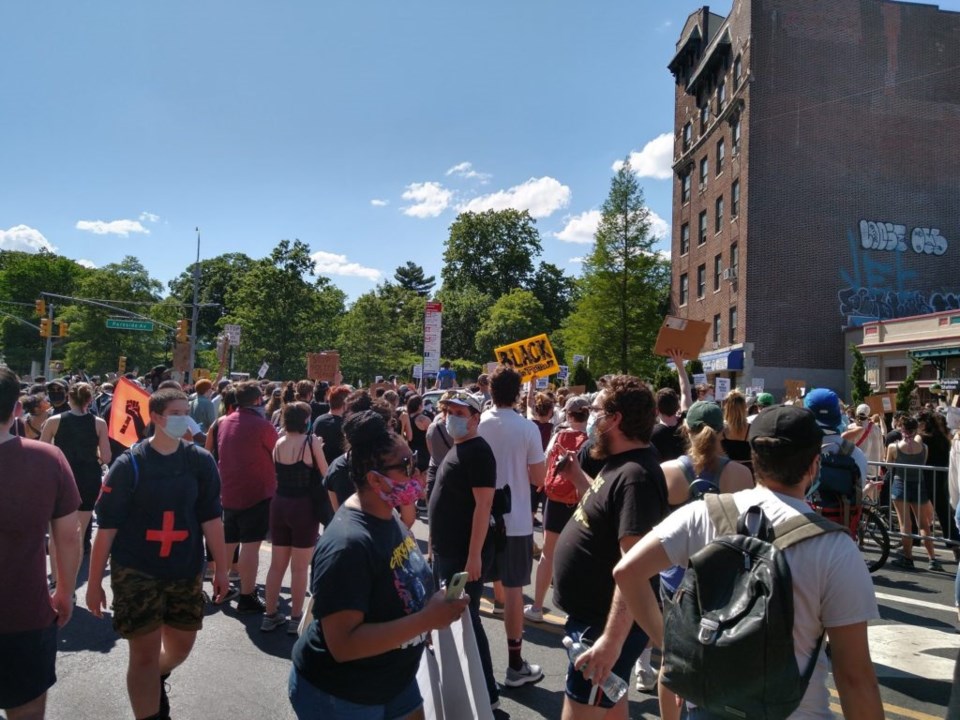 However, instead of losing his hope, Tejan-Thomas Jr.'s search has led him to start researching people who are operating outside the normal systems of resistance, even creating their own societies.
"It's people who are trying to start their own little communities, autonomous zones, taking over space and land, the people resisting evictions and setting up eviction blockades, imposing their own rules and not operating in the systems, not playing by rules in the game they can't win," Tejan-Thomas Jr. said.
All this not to invalidate the "great work" of protestors, he clarifies. But he says even people like Olurin say that kind of change is not the answer.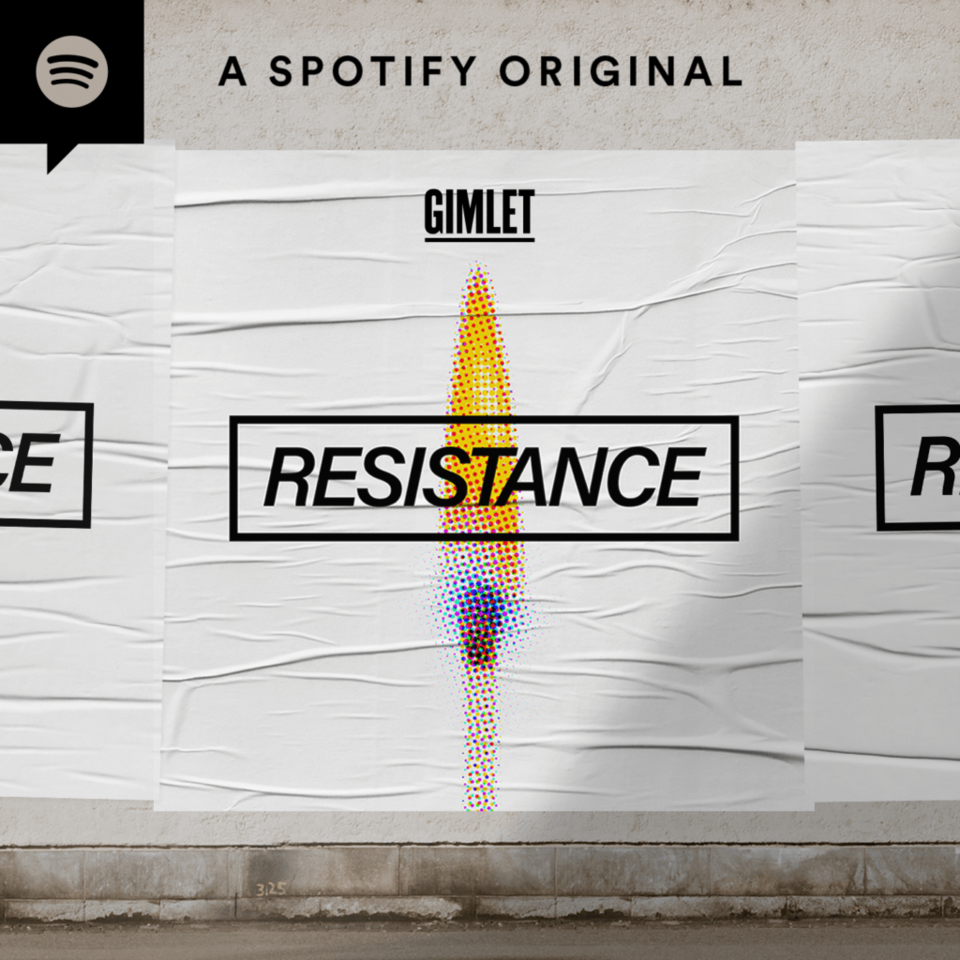 The most recent episode of 'Resistance,' reported by producer Wallace Mack, is about the Gullah Geechee of South Carolina, who are engaged in a fight to preserve their land and determine their own destiny.
Other Brooklyn-based episodes include include a spotlight on Crown Heights activist Chi Ossé of Warriors in the Garden and an episode about areas in Brooklyn — many in predominantly Black neighborhoods — that are still named in honor of slave owners and slave traders. Bethel Habte and Aaron Randle also produce the show.
Tejan-Thomas Jr.'s background in radio started in slam poetry, he told the New York Times in a 2020 profile. After graduating from college he got an internship at NPR, produced an episode of "Code Switch, then moved to Gimlet where he worked on the podcasts "Uncivil," "Mogul" and "Conviction."
In 2019 he produced "Borders Between Us," telling the story of his immigration to the United States from Sierra Leone as an 8 year old.
Home away from home
Tejan-Thomas Jr. moved to Flatbush four years ago after bouncing around six different Airbnbs and a few couches all over Brooklyn.
He said his first impression of the complex he came to look at in Flatbush was that it was "it was beautiful light-filled and spacious place, and there's a lot of Black people here."
Unlike other places he'd stayed in Brooklyn, white people seemed to be in the minority. "The building is mostly Haitian and a lot of other Caribbean people, you could smell it -- people cooking all types of different, delicious-smelling food. It feels a little bit like home, the scent of it."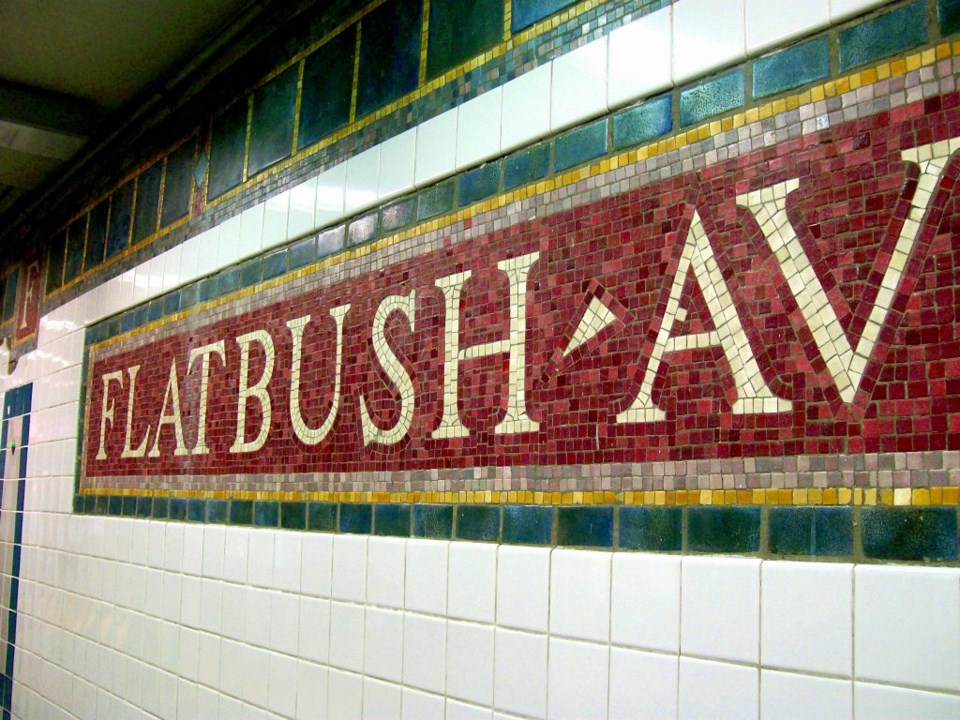 Tejan-Thomas Jr. said he moved in and has been there ever since. The people he meets in and around his building are the people he makes his podcast for, whether or not they listen to it: from the guy he chops it up with in the stairway, to the dudes downstairs chilling, smoking a joint.
"If the people in this community were to hear it, I would want them to feel this is a medium and a mode of storytelling that is for them."
Tejan-Thomas Jr. points to how Flatbush welcomed him as a metaphor for how he wants his podcast to feel.
He said when he first moved to his block one of the reasons he loved it was that he would get stopped every once in a while by "old Caribbean ladies" asking if they knew him, was he the son of someone they knew?
"The fact they saw me as kin, looked at me and saw something familial, I felt accepted by that," Tejan-Thomas Jr. said.
"And I think some ways what I'm trying to do with this work, I hope someone listens to this and feels accepted."