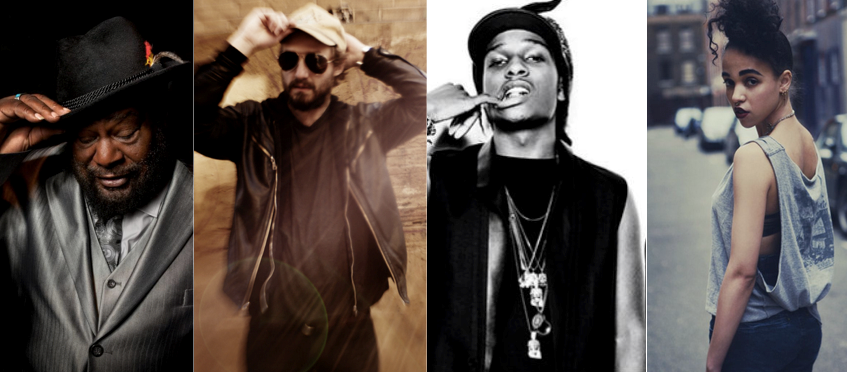 Beginning Friday, May 1 and continuing throughout the entire month of May, Red Bull Music Academy Festival returns to New York City for its third consecutive year.
With 20 events over the month, Red Bull Music Academy Festival NY will also showcase the electronic music of Africa, PC Music, noise, dancehall, techno, the Tri Angle label and much more.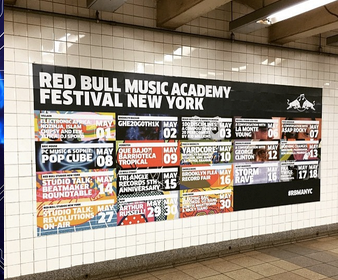 This year's lineup includes a debut performances by FKA twigs of her new live show; public lectures with funk legend George Clinton and rap star A$AP Rocky; and two tribute concerts devoted to the music of Arthur Russell by an all-star band, featuring Blood Orange, Phosphorescent and more.
Some other highlights include: A new Kid Millions composition performed by a large ensemble of drummers including Yeah Yeah Yeah's Brian Chase; a night of noise with Merzbow, Prurient, Pharmakon and more; a celebration of Tri Angle records with Haxan Cloak and Evian Christ; and the return of techno pioneer Frankie Bones' Storm Raves.
See the full festival lineup below, and for tickets, go here.
May 1 — Electronic Africa — Villain: Rare stateside performances by innovative electronic artists, including South Africa's DJ Spoko and Nozinja, Egypt's Islam Chipsy and EEK, and Angolan singer Titica.
May 2 — GHE20 G0TH1K — Brooklyn Bazaar: NYC's famous underground party founded by Venus X, which brought together Hood by Air, Fade to Mind, DIS Magazine and UNO NYC, returns with sets by Total Freedom, MikeQ and Sissy Nobby.
May 3 — 100 Disciplines: A Composition for 20 Performers by Kid Millions — Brooklyn Museum: A special performance of a new composition by Kid Millions, RBMA's first ever commissioned work, features a large ensemble of musicians including Yeah Yeah Yeah's Brian Chase, Ninos du Brasil and more.
May 6 — A Conversation With La Monte Young: A public talk by the legendary minimalist composer who influenced everyone from Velvet Underground to Brian Eno.
May 7 — A Conversation With A$AP Rocky — TBA: The young NYC rapper and A$AP Mob boss talks about his roots, his work and the state of rap music in 2015.
May 8 — PC Music & Sophie: Pop Cube — BRIC House
May 9 — Que Bajo: Barrioteca Tropical — Verboten: From cumbia to kuduro, reggaeton to tribal guarachero and beyond, the NYC DJ crew bosses the decks with sets by Playero, DJ Laz and Erick Rincon.
May 10 — Yardcore: Brooklyn Bashment — Free In Brooklyn: Performances by Spice, Lisa Hyper, Federation Sound and Assassin.
May 12 — A Conversation With George Clinton — Brooklyn Museum: The iconic musician, composer and leader of Parliament, Funkadelic and the P-Funk All Stars participates in a public lecture.
May 13 — Nothing Changes: Raw Sound Transgression — Output: Noisemakers Merzbow, Wolf Eyes' Aaron Dilloway, Genesis P-Orridge, Pharmakon and Prurient are among the performers taking NYC back to its original grit.
May 14 — Studio Talk: Vince Clarke — Red Bull Studios NY: Known for his work with Depeche Mode, Yaz and Erasure, Clarke reveals his years of studio secrets.
May 15 — Tri Angle Records 5th Anniversary — 23 Wall St.: A celebration of the critical London/NYC label with performances by Haxan Cloak, Holy Other, Evian Christ, Forest Swords and Vessel in the J.P Morgan vault across from the New York Stock Exchange.