When celebrated New York street photographer Andre D. Wagner found himself close to tears on the subway earlier this year, he realized it was time to take a step back.
It was May 29, and he'd planned to take the train from his home in Bushwick to document one of New York's first protests for George Floyd in Foley Square.
But on his way to the platform, he spotted a white construction worker pointing an iron rod at him like a gun, mimicking a shooting motion, laughing.
Wagner snapped a photo, but the image was already burned in his memory.
"I'm sitting on the subway going across the Williamsburg Bridge and I'm infuriated. I'm so angry, I'm so upset, I'm halfway crying," Wagner said. 
He tried to gather himself walking to the protest, but arrived and realized he couldn't do it. That day he made the decision: "I'm not photographing the protests. I'm done taking pics for a second."
Power in slowing down
The moment marked a sudden change in focus for the Nebraska-born photographer, who's become known for his striking black-and-white images of life on the streets of New York.
The decision was made harder by the fact he was probably the "perfect person" for the job.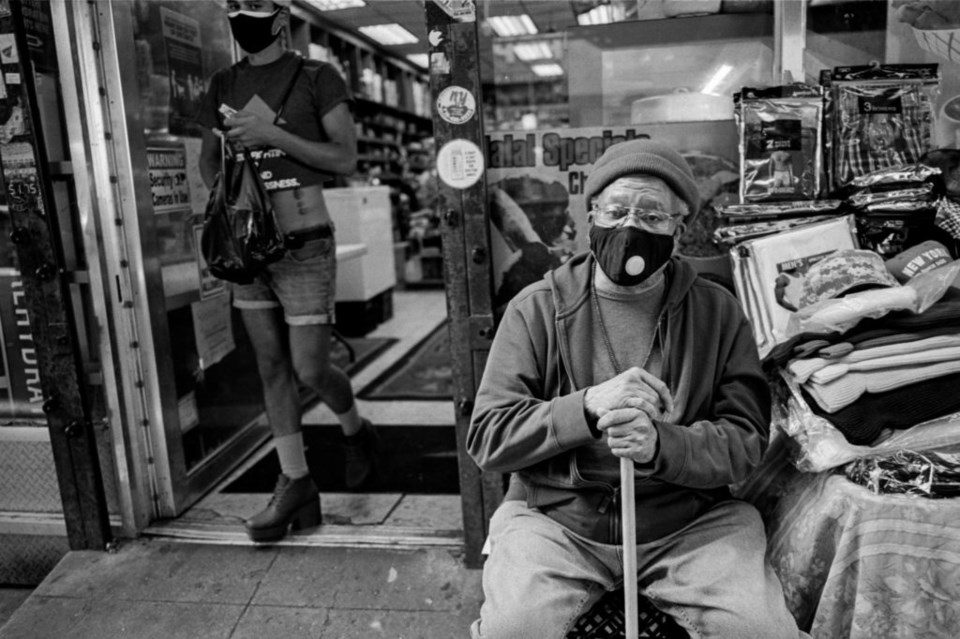 "I know people were expecting it and I turned the other way, that was not easy at all. But I had to listen to myself," he said. Gradually, he found a power in slowing down.
The incident also tapped into something Wagner had been wanting to turn his attention to for a long time -- the specific challenges of being a Black photographer in New York.
Just a couple of weeks prior, Wagner was accosted by police in Bed-Stuy who thought his camera was a gun. He said a long time ago he learned to carry his camera in a way that "doesn't give anyone a reason."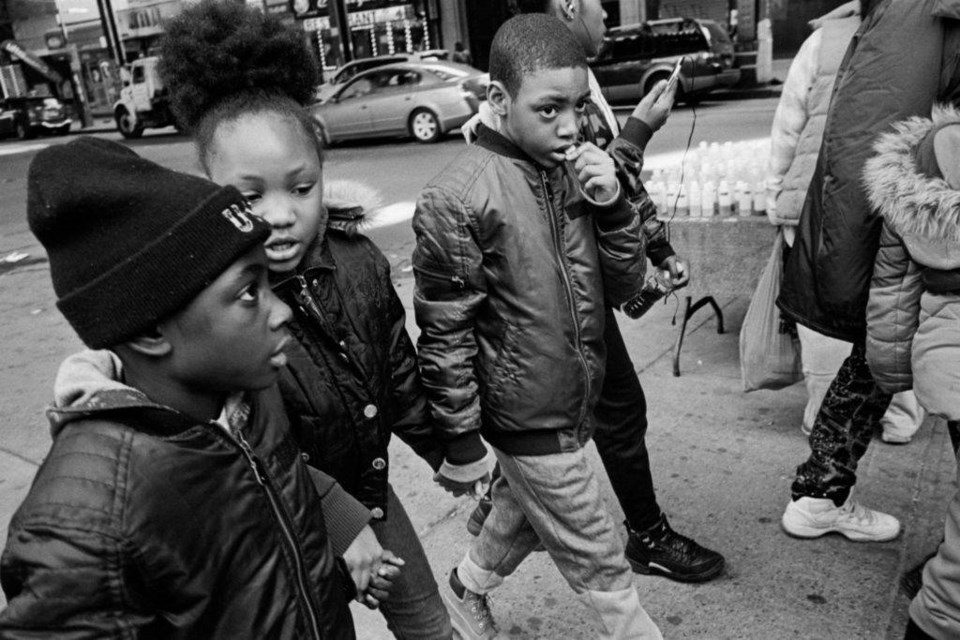 "Being a Black male and being a street photographer it took me years to even get comfortable in my own skin doing the work that I do."
All of this has pushed Wagner to spend the last few months in the darkroom on his upcoming book New City, Old Blues.
Seven years in the making, the title originally referred to his personal journey moving to New York, but witnessing much of the "same sh*t" -- the racism and segregation -- he knew from coming up in Nebraska and Iowa.
In 2020, the title has taken on new meaning Wagner "never could have imagined."
Discipline of a pro-athlete
Originally from Omaha, Wagner went to college in Storm Lake, Iowa, with dreams of becoming a pro-basketballer. He picked up photography thinking it would be an easy ride.
"Then I remember thinking, 'What the hell did I get myself into?'"
When pro-basketball didn?t work out, Wagner leaned into photography and decided to stay in school, becoming the first of his family to graduate college.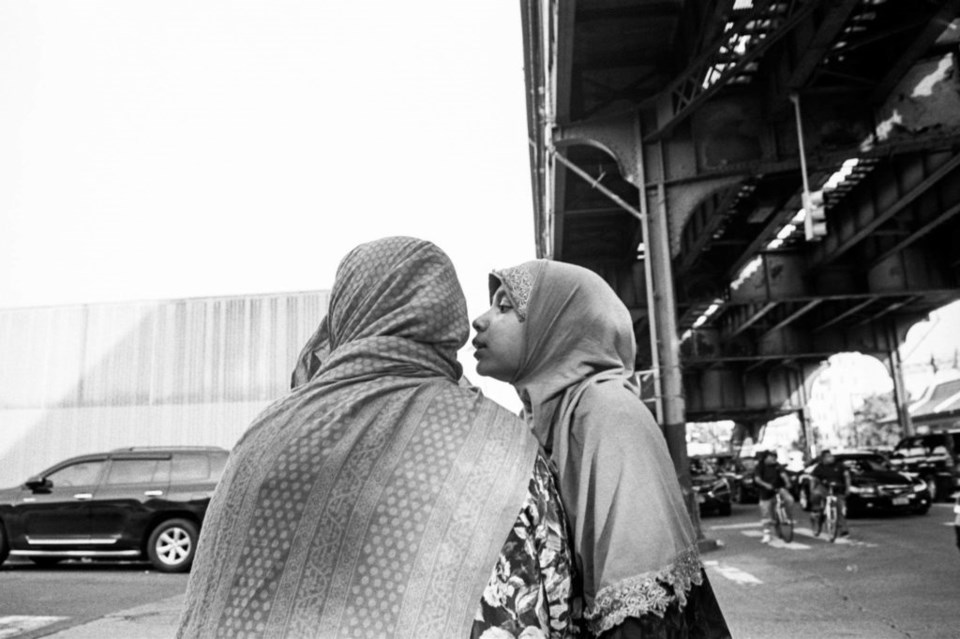 In 2011, he moved to New York to do a masters degree. There, Wagner started to meet artists, go to galleries and was gifted a book by photography great Gordon Parks. "A whole other world of photography opened up to me, and a light clicked."
'More than what I thought'
Wagner has been living in the same house in Bushwick since 2012, where he became passionate about documenting his community.
One of his favorite subjects was neighborhood kid and now close friend, Cedric. "He lived across the street, super photogenic, natural in front of the camera, just a fun kid -- I saw so much of myself in him."
As Wagner took more photos of Bushwick locals, often using a wide-angle lens, he started noticing buildings changing, construction happening in the images' backgrounds.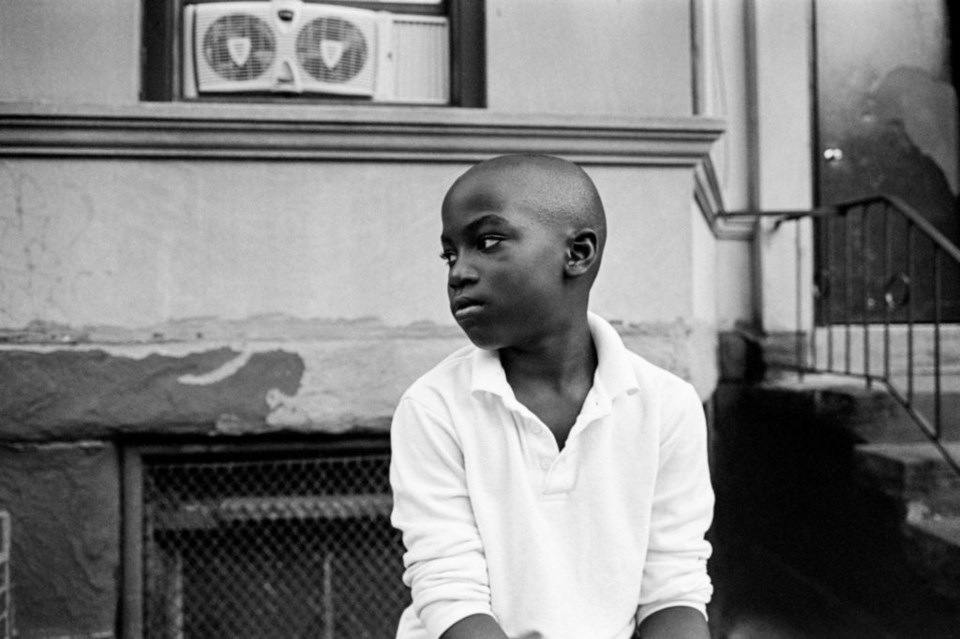 "As the neighborhood started to shift I realized I was photographing so much more than what I thought -- I'm also photographing displacement and gentrification."
It ignited Wagner's desire to intentionally tell the story of a changing Bushwick, a lot of which can be seen on his powerful Instagram account.
He said as his influence has grown as a photographer, so has his sense of responsibility. "It's not necessarily something I set out to do, but through working, time has revealed what I must do," he said.
Follow Wagner on his Instagram and website for the latest news on the release of 'New City, Old Blues' and the global FREE FILM PROJECT.