Weather Park clearly remembers when his dad, Russell Jones — aka Ol' Dirty Bastard — gave him the courage to not be afraid of the dark.
He was four or five years old, and woke in the night needing to use the bathroom. Weather — born Allah McCall — woke up his mom, Cheryl McCall, who woke up Jones.
"He told me, 'Don't be afraid of the dark, theres nothing in there, and Imma prove it to you."
Jones walked first along to the bathroom, let young Allah go bathroom by himself, then had Allah walk back, while he followed behind. "I just felt that sense of security, that sense of comfort."
Tragically, Jones died the day before Weather's ninth birthday, on November 13, 2004.
Now, at the age of 26 — the same age Ol' Dirty Bastard began his solo career — Weather is following his father's footsteps again and paving his own path in music as a rapper. Weather Park just released his new single Vibe via 36 Chambers/MNRK Music Group.
"I want people to see that originality still exists in New York," Weather Park told BK Reader in a recent interview at the P.S. 309 park on Madison and Patchen in Bed-Stuy.
"It may be buried deep inside the borough of Brooklyn, but that's the beauty of New York, you never know what you'll find here."
Return to Bed-Stuy
Weather lived in Bed-Stuy for his formative years, until he was about 17 years old.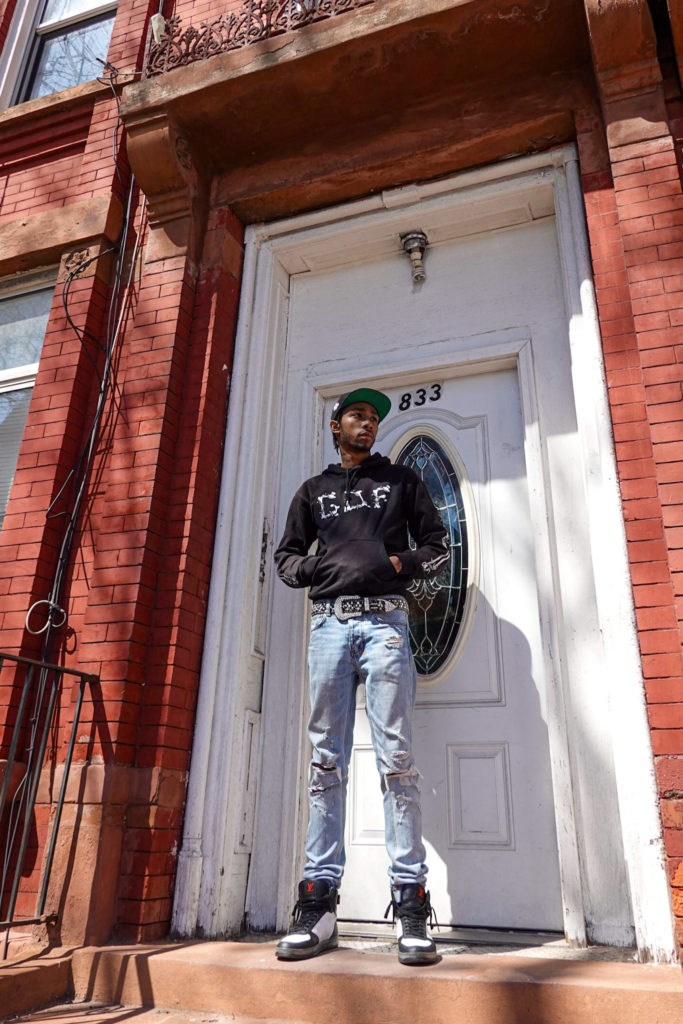 At one of his family homes on 833 Quincy Street, where he lived on the second floor with his mom, stepfather and three siblings, he recalls a childhood of getting into trouble and eating fresh green apples from the tree in the yard.
Later, it was hanging out at the park, where some kids played basketball and others rapped. His family was by no means privileged, he said, and he remembers a youth that was "eat or be eaten, kill or be killed."
Walking through the P.S. 309 park on a sunny spring Friday was like a walk down memory lane, Weather said. "This park was another form of our escape," he said. "This is where we thought we were LeBron and Carmelo Anthony."
The last time he got together with friends at the park was to be the last time he would see one of his friends, who was killed, and another was imprisoned.
However, his childhood in Bed-Stuy was also formative to his development as an artist, he said.
"Just being in this area, honestly you only have a few outlets and that's rapping or playing basketball. It's a type of therapy in a way, and we didn't know it yet, but we'd use it as that.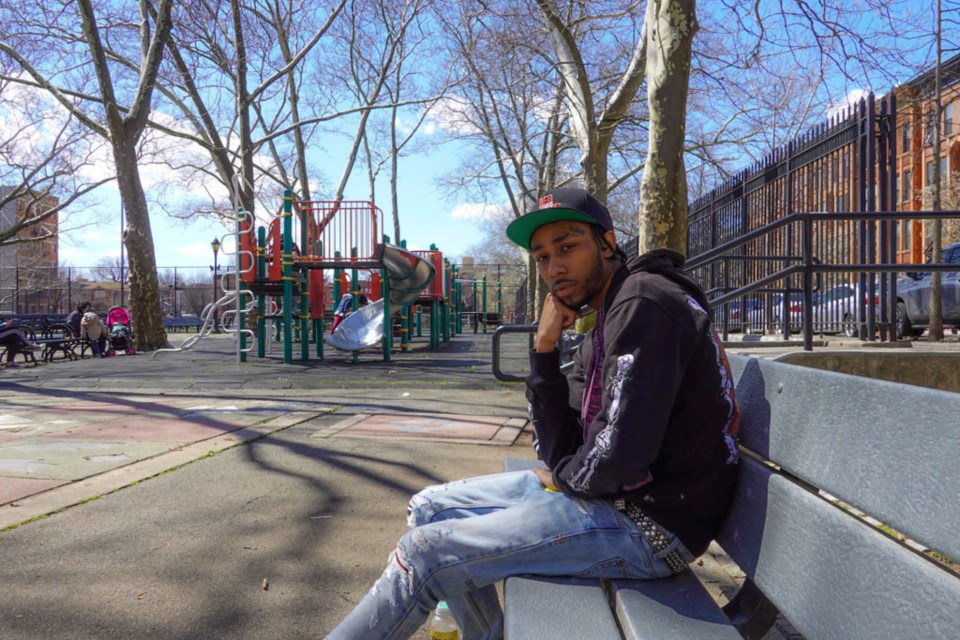 "It's channeling this emotion and energy through lyrics or through basketball or whatever way we choose to adapt that we've picked up from our environment."
So far, Weather Park has released a 2018 EP Look Alive, album Abandonship, as well as the 2021 singles Green and Hold On in 2021, as well as the latest release Vibe.
Son of a visionary
Weather Park was born on November 14, 1995, less than eight months after Ol' Dirty Bastard released Return to the 36 Chambers, the album that spawned the hit singles "Brooklyn Zoo" and "Shimmy Shimmy Ya" and helped propel the album to platinum status.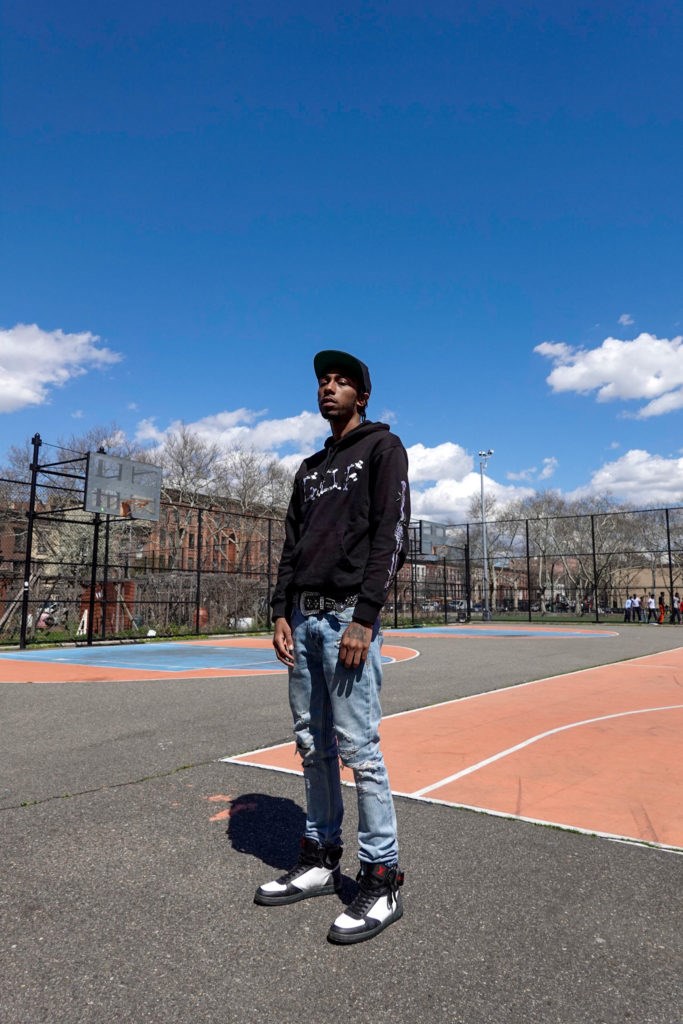 As he grew, his father's career grew too, meaning he didn't get as much one-on-one time as other kids might have. But he always knew who his father was, and the women his father brought into his life were all extremely nurturing.
"I never felt like I was missing anything at all," he said.
Now, Weather says there are days he hears himself and he sounds just like his dad.
"I wouldn't say we think exactly alike but our mannerisms are the same, so I just love to embrace that and love to tap into that, it helps me with my identity because when I look in the mirror that's who I see.
"I keep myself grounded as much as I can, even if it's just hearing his voice through a record."
Losing his father at such a young age shaped him to be who he is today, he said. But facing it is still hard, especially as each year the anniversary of his father's death, his own birthday, and his father's birthday are Nov. 13, 14 and 15.
"It's crazy because I'm kind of, like, here. You probably wouldn't even expect that. I honestly don't know how to really, truly deal with it."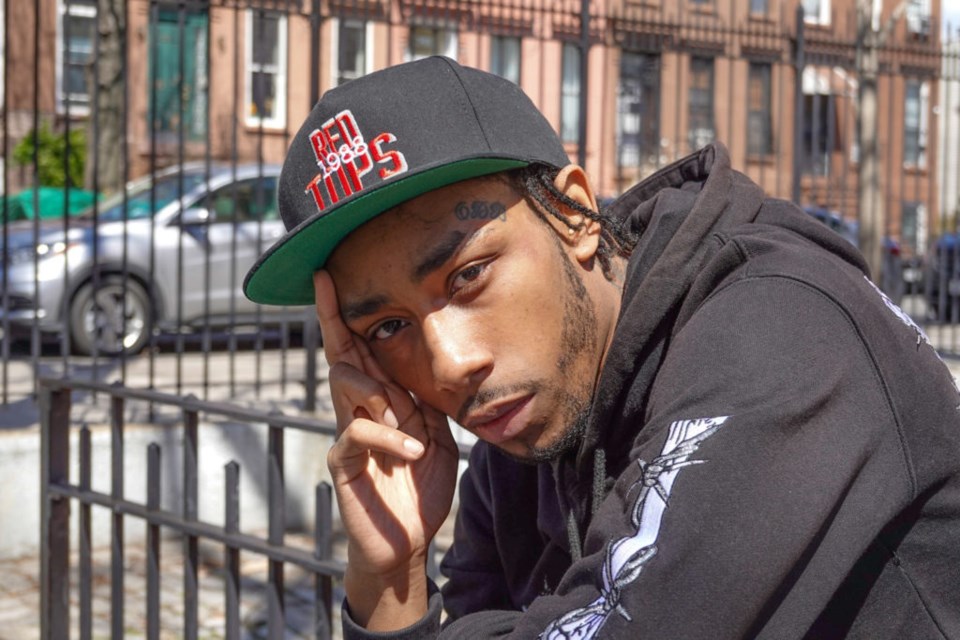 Weather said he believed the pain of losing a parent shouldn't go un-dealt with, saying that kind of loss required therapy and other coping tools.
"The best advice I could ever give myself is not to abuse vices or drugs and alcohol to deal with a state of depression," he said. "And that's where writing comes into play."
Staying focused on the end goal
Weather's passion for writing and lyricism, and competitive spirit, have allowed him to stay focused on his music goal, he said.
He points to Harlem rapper Max B as one of his writing influences, as well as A Tribe Called Quest, Drake, Mac Miller, Doja Cat, Cardi B, Lil Baby and, of course, his father's records and his own records.
Weather also said he was "super competitive" when it came to rapping, and it's music that has been one of the most consistent things in his life.
"I know I make music for the females, but my music for the females is competitive. It's supposed to be good, it's supposed to be undeniable.
"Coming from my environment you get hit with so much stuff left and right, it's so hard to be focused, but the only thing that keeps resurfacing is music."
Weather's new single Vibe is out now.