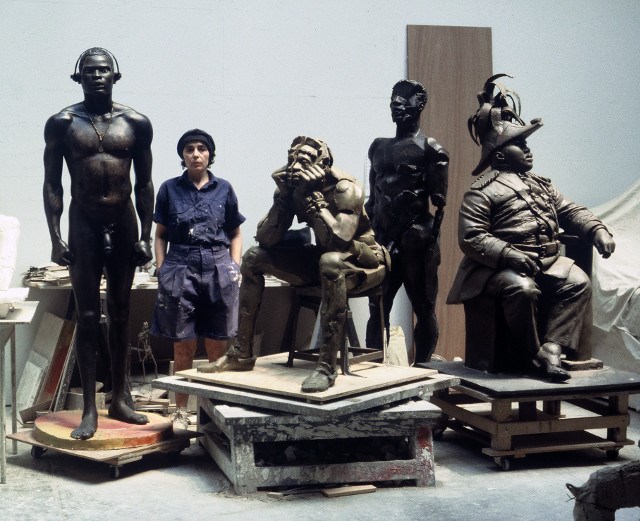 Gabriel Koren is a well-known and respected sculptor and artist who, for the past 28 years, has worked out of the same studio in the DUMBO area of Brooklyn.
Originally from Hungary, Koren's artistic focus for the past 30 years has been African-American history, where she creates life-size depictions of historical figures, including Marcus Garvey, Hampton Rookard and Frederick Douglas, to name a few. She is widely heralded for her statue of Malcolm X, erected in the Malcolm X and Dr. Betty Shabazz Memorial and Educational Center in Washington Heights. Or perhaps you've seen her public sculpture of Frederick Douglas, which stands at 110th Street and Frederick Douglass Boulevard.
"She's an incredible artist, but she's also been an activist for human rights in and around Brooklyn for decades," said noted human rights activist Muriel Tillinghast. "She's always been engaged with issues that affected the black community and their rights. I would often bump into her at the same meetings for housing rights that I attended."
Most recently, Koren received a prestigious sculpture commission for a life-size public sculpture which was designed to be enlarged to an 8' tall bronze statue installed in another city.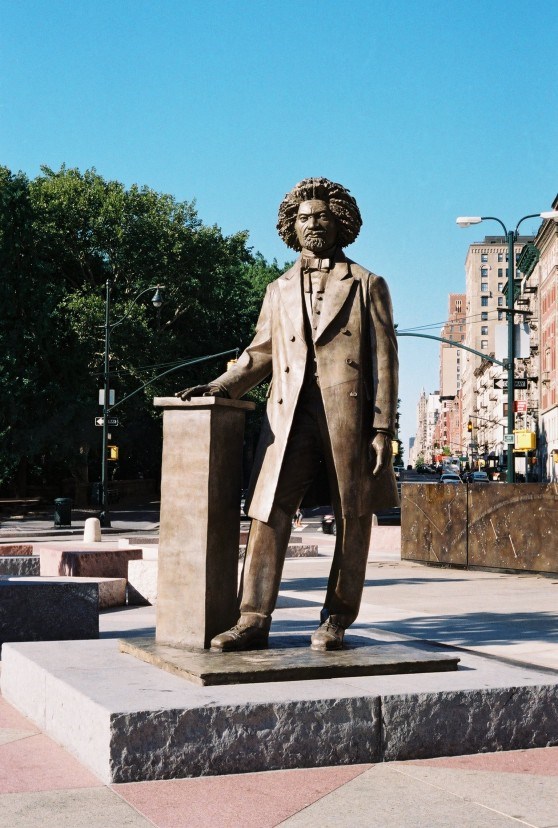 In May 2014 her landlord approached her and gave her two options: either she sign an agreement to be out of the studio before January 31, 2015; or her rent would be immediately doubled to $ 3,000.00. Quite a dramatic jump for someone who had been a loyal tenant for nearly three decades. However, unlike residential landlords, commercial landlords are not bound to making incremental rent increases. They can set their prices at will.
"Back in the day, DUMBO was a dump," said Tillinghast. "It was full of warehouses that were storage areas for ships leaving from that location. It was dangerous, dirty and a lot of things. Still, that is where she set up her shop. And that's why I think she is so anguished that the landlord, after she's been there all this period, would do this to her."
So Koren signed the agreement to be out, decreased her sculpting schedule to part-time and began looking for a workspace that she might be able to afford.
"My rent was $900 until two month ago, when my studio mate left because he knew that we had to move," said Koren. "And now, I have to pay $1,500 alone. Next month will be $3,000-- what I am not able to afford."
Koren said, after August 1, 2014, when she still had not found anything in Brooklyn, she stopped working on her sculpture commission-- which was about 80 percent complete-- and dedicated herself to a full-time search. With no time to work on or sell any of her art, expenses are rising fast.
Then, with all of the stalls, stops and starts on her commissioned project, in April 2015, her employer decided to cancel the entire project.
"He paid me a last payment and terminated our contract," said Koren. "I do not have any complaints against my employer. I am very grateful for the opportunity to work on this sculpture commission, and I am planning to complete the sculpture if I will be able to find funding or another sculpture commission which will support me during the time of completing this sculpture."
In January 2015, she was able to secure an attorney to work on her case pro bono. He helped her get a six-month extension in February 2015. But in that same amount of time, her landlord has taken her to court.
Currently, Koren has a Warrant of Eviction against her in civil/commercial court, with an execution stayed until August 31.
"My story is not unique. It is only one example of what is happening to too many artists in NYC today," said Koren,"where real estate prices are soaring and artists are eliminated. I can not afford to rent a work space at this time.
"All my life-size sculptures are in crates and on wheels. I am packing up my sculpture studio, my sculpture stands, metal shelves and studio equipment, and my plan is to rent a commercial storage space anywhere in the five boroughs of NYC, or maximum two hours of travel distance from NYC."
Koren has about 6 weeks to move.
"Today, I do not have a sculpture job, I do not have an income, and I have to move ASAP before I get evicted and my sculptures will be thrown to the dumpster," said Koren. "If anyone can help me to find an artist space, sculpture commission or a sculpture job, which I can start immediately after I move my sculptures to a storage space, please let me know."
Koren can be reached via email at korengabriel@gmail.com.