The Center For Fiction, the nation's only organization solely dedicated to the art of fiction, is moving from its longtime home in midtown Manhattan to Downtown Brooklyn's Cultural District.
The center's new 17,500-square-foot space is scheduled to open on February 1, and will be located at 15 Lafayette Avenue, adjacent to Mark Morris Dance Group and near other cultural institutions such as 651 ARTS, BAM and BRIC.
The three-floor facility will feature a 160-seat auditorium for readings, talks and other fiction-related events. The second floor will offer space for a reading room and a terrace for readers to dive into the center's library collection which includes more than 100,000 fiction titles. Additionally, the new location will include an 1800-square-foot bookshop, a writer's studio and classroom space for discussion groups, seminars and writing workshops.
"The new space provides the perfect opportunity to think of fiction in a more inclusive way and to look at how this dynamic art form influences, intersects, complements and transfers into other disciplines such as music, dance, film, television, video games and visual arts," said the center's Executive Director Noreen Tomassi.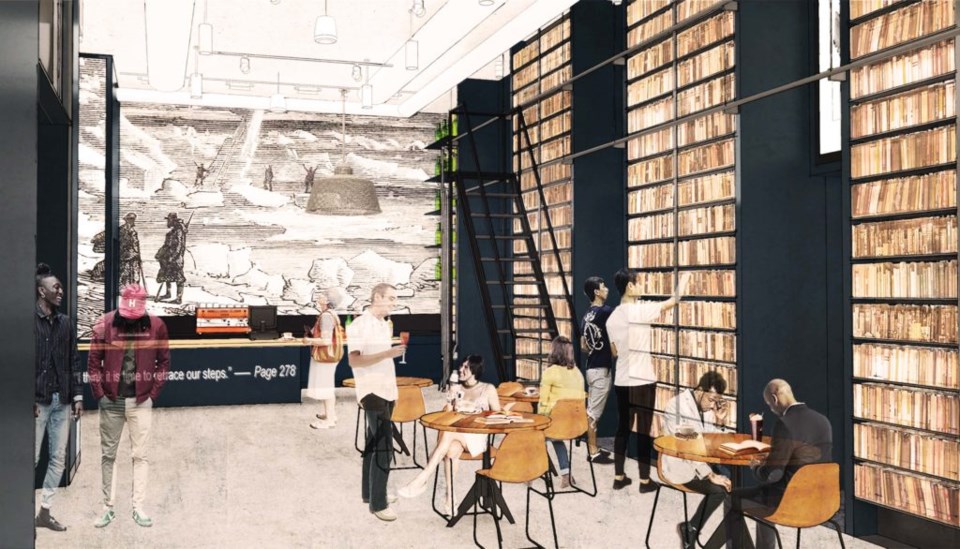 The construction for the center's interior, designed by Julie Nelson fromhttps://www.bkskarch.com BKSK Architects, began in April 2018. Nineteenth-century-inspired metalwork, warm natural materials and lively environmental graphics will combine with local art to create a nurturing environment that, "celebrates timeless stories—those already written, those currently being put on paper, and others yet that are spontaneously occurring between New Yorkers and the world around them," according to Nelson.
Pre-dating public libraries, The Center for Fiction was founded in 1820 on Pearl Street in Lower Manhattan as The Mercantile Library, a lending library for clerks who worked in the mercantile industry. In the mid-19th century, it was one of the largest cultural institutions on the eastern seaboard. The center is now looking forward to continuing its legacy of celebrating fiction in the heart of Brooklyn, said Tomassi.
"Brooklyn is home to so many wonderful writers and devoted readers, and we are very much looking forward to serving them and all New Yorkers in this beautiful new building," added Tomasi. "We couldn't have hoped for a better location, and we are thrilled to become part of that energy."