The diversity of Muslim culture, identity and experience and how it is expressed by eight New York based contemporary artists, is on show at BRIC in Fort Greene.
Beyond Geographies: Contemporary Art and Muslim Experience has opened at BRIC House as part of Brooklyn Historical Society's Muslims in Brooklyn project, which creates and preserves a history of Muslim culture in Brooklyn, something that was largely missing from the records.
Through photography, installations, sculpture, video, performance, painting and drawing, artists Moreshin Allahyari, Laylah Amatullah Barrayn, Mona Saeed Kamal, Baseera Khan, Asif Mian, Umber Majeed, Nsenga Knight and Nooshin Rostami use layers and languages to explore how it is to be Muslim and American, and part of a diasporic community that shows how the world's boundaries are increasingly porous.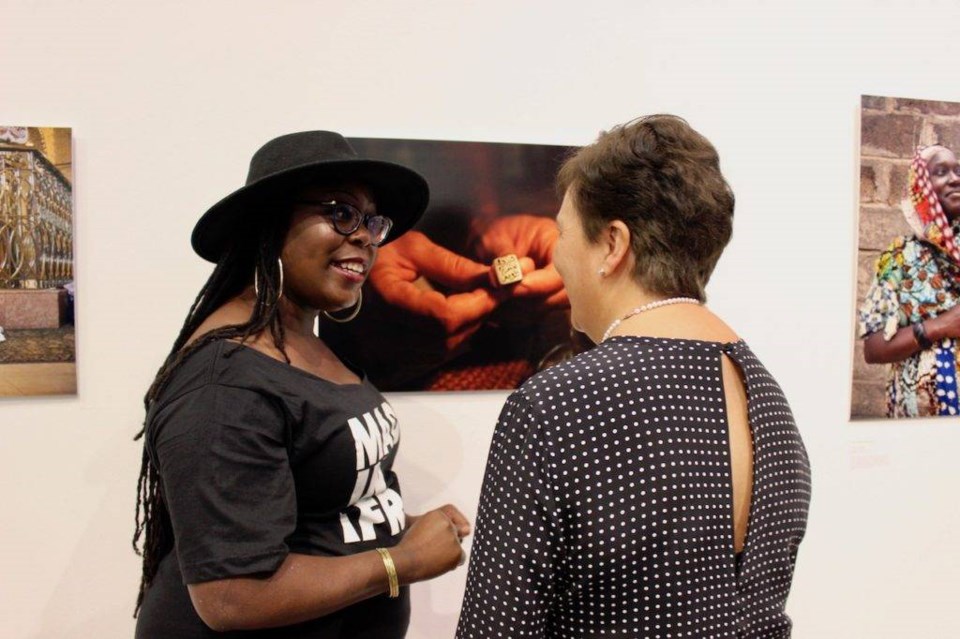 For artist Laylah Amatullah Barrayn it was an honor to show her documentary photography of Sufi communities in Senegal, who have a very strong cultural and political influence in Senegal and around the world.
"I hope that people who don't know about Sufism in Africa, they become curious and interested and I hope it might quell any misinformation about Sufism.
"I hope it opens a pathway for people to learn more about this community and Islam in general because there's a lot of misinformation out there, and this is an authentic and positive representation of this particular community."
BRIC House chief curator Elizabeth Ferrer said she wanted to challenge expectations and stereotypes and show complex works, largely unburdened by themes that have come to represent Muslim art, such as the veil or calligraphy.
"I wanted to talk about how these artists, who also happen to be Muslim, are working in the contemporary art discourse," said Ferrer.
"They merge the two ideas of what it is to be Muslim with what it is to be an artist in New York, so their work is very layered and I think often very challenging and often quite complex."
Ferrer said there's a lot to learn from the exhibit, the key message being there is no one way to be Muslim.
"Muslim identity is so varied, and it encompasses a multiplicity of experiences and perspectives. I hope that [the exhibit] makes people encounter others with an open mind whether you're Muslim or not."
BRIC president Kristina Newman-Scott said she was proud of the show, which tackles challenging subject matter and resonates politically and culturally.
Newman-Scott said BRIC provided a place for artists to push boundaries they might not be able to elsewhere, and the one constant between artists and shows was the excellence of their works.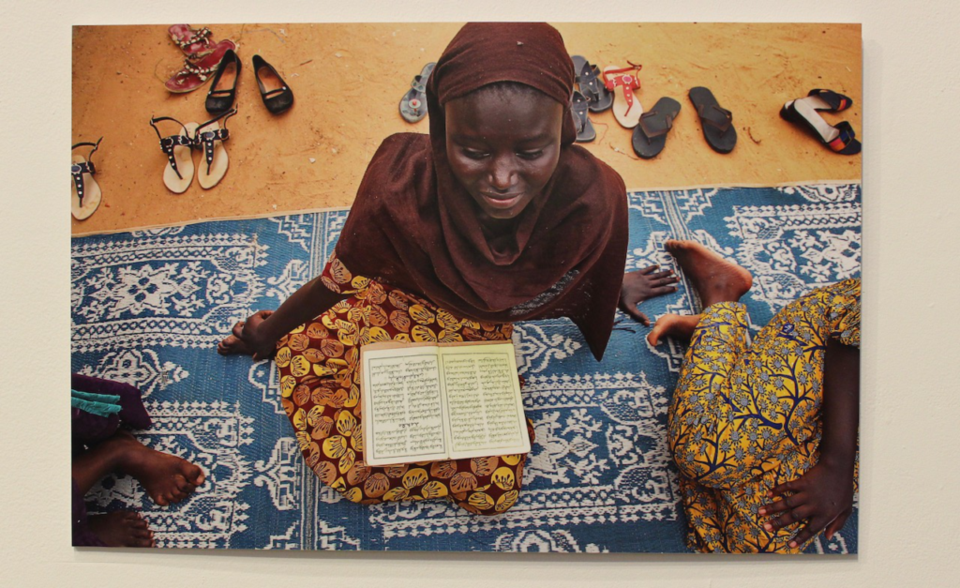 The exhibition runs through November 17, with an artist Coffee and Conversation on Sept 21, a panel discussion on Sept 26, and a performance on Oct 9.
Brooklyn Historical Society, which started the Muslims in Brooklyn public art and history project in 2017, also opened sound-and-art exhibition An Opening, by Brooklyn artist Kameelah Janan Rasheed. The installation uses the oral histories BHS staff have collected from dozens of Brooklyn-based Muslims runs until June 30, 2020.