An art series celebrating love and its ability to heal has come to the streets of Brooklyn.
The ninth annual edition of the Myrtle Black Artstory Month has kicked off in Fort Greene and Clinton Hill, coinciding with Black History Month. There are nine free installations to see across walls and storefronts in the neighborhoods, each viewable from the street.
The theme this year is 'Love, this time,' and curator Atiba T. Edwards says it was inspired by a poem and a quote from writer and civil rights activist Maya Angelou.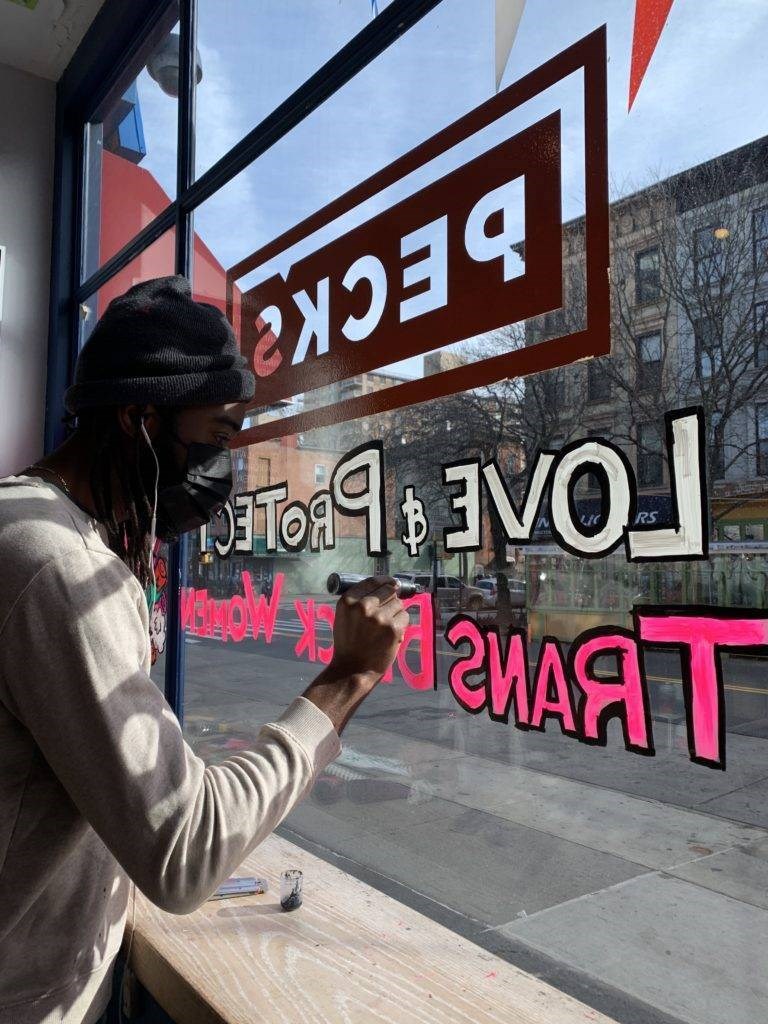 In her poem Alone, Angelou writes: "Alone, all alone/Nobody, but nobody/Can make it our here alone." In 2013, in an interview with Oprah, the women talk about the poem, and Angelou goes on to explain how love heals.
"The love of the family, the love of one person can heal. It heals the scars left by a larger society. A massive, powerful society," she says.
Love and how we define it were tested in many ways during the events of 2020, Edwards said, pointing out how people rallied behind the love of life and the love of strangers amid racial justice uprisings of last summer.
Many are now sharing a feeling of forced isolation, he said. "The veil of lonesomeness and solitude is best pierced by love because love is the precursor to healing, growing, liberation and so many other positive things. Love is the key ingredient to developing and living in a powerful society."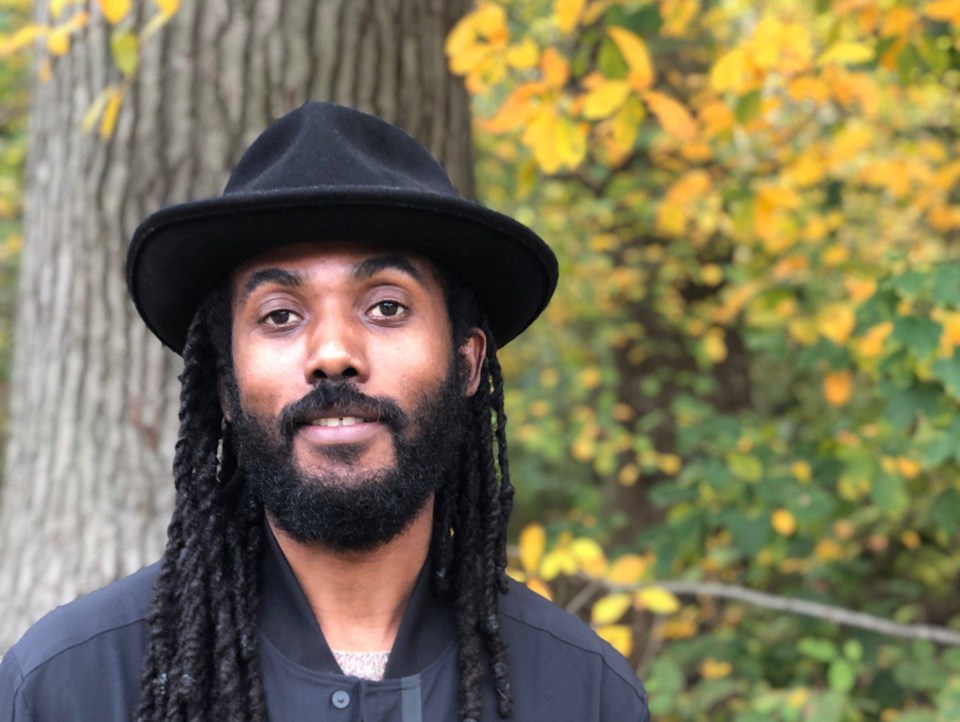 Black Artstory Month is an annual series that elevates and celebrates this neighborhood's long-standing history as a haven for Black artistry, with past themes including Brooklyn style, healing, notions of home and remembering.
This year, 12 artists are participating in the series with mixed-media work in different styles.
Edwards said, as he put the show together, he was thinking about the ways we can cause people to take a moment and appreciate art amongst the backdrop of life at large.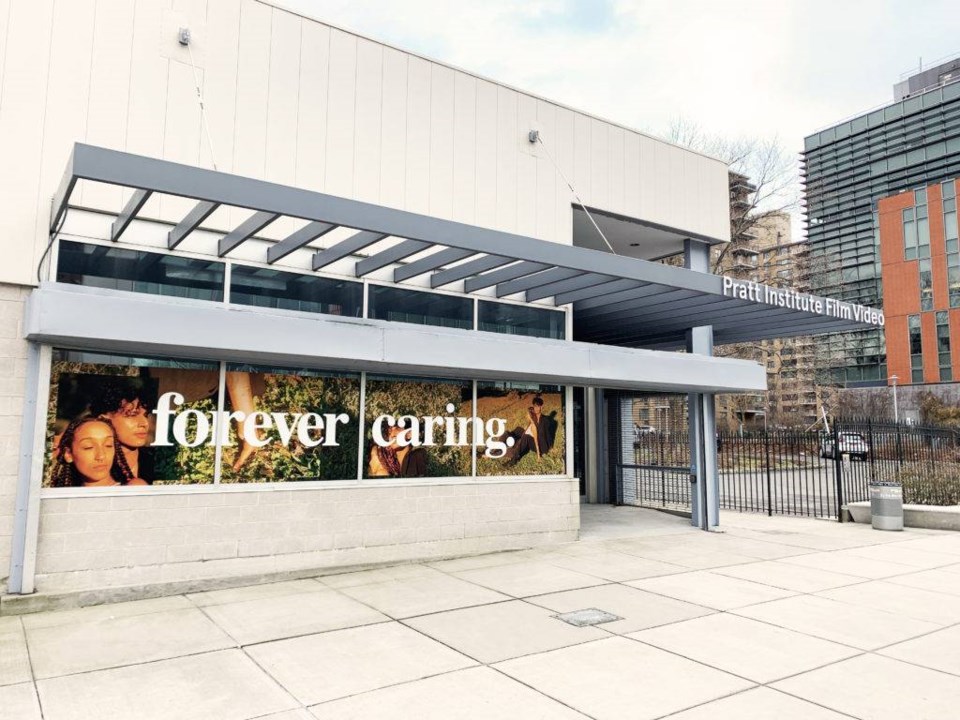 "That is one of the benefits of doing art in the storefronts - it presents work as part of the day-to-day hustle and grind of life. This also helps increase the access to the arts as it avoids the stuffy and sometimes unwelcoming feeling of gallery spaces," he said.
Edwards hoped that, after experiencing the show, participants would consider choosing love over anger or hate as a response.
"Love yourself and then you can be better equipped to love others," he said. "There is a real liberating power when you think about love over any other emotion or energy as it is a very intentional act.