In case you didn't know, BK Reader has the 411 on what's poppin' in Brooklyn: THE best, the most fly, and the most robust events calendar in Kings County!
Because it's a long weekend-- and one that includes service to our community-- thanks to Dr. Martin Luther King Jr., BK Reader has pulled together our calendar picks of the best ways to celebrate the long weekend and honor King's legacy.
Say "no" to FOMO, and thank us later … Or go here to check out the calendar and choose for yourself!! And, oh yeah, feel free to upload your events here too!

FRIDAY
WHAT: El Puente's 36th Annual Three Kings
WHERE: El Puente, 211 South 4th St., Brooklyn, NY
WHEN: JAN. 13, 6:00pm-8:00pm
PRICE: Free, with a suggested donation of $5-$10
El Puente's 36th annual Three Kings celebration is happening in person this year at its Headquarters in Los Sures, the Southside of Williamsburg.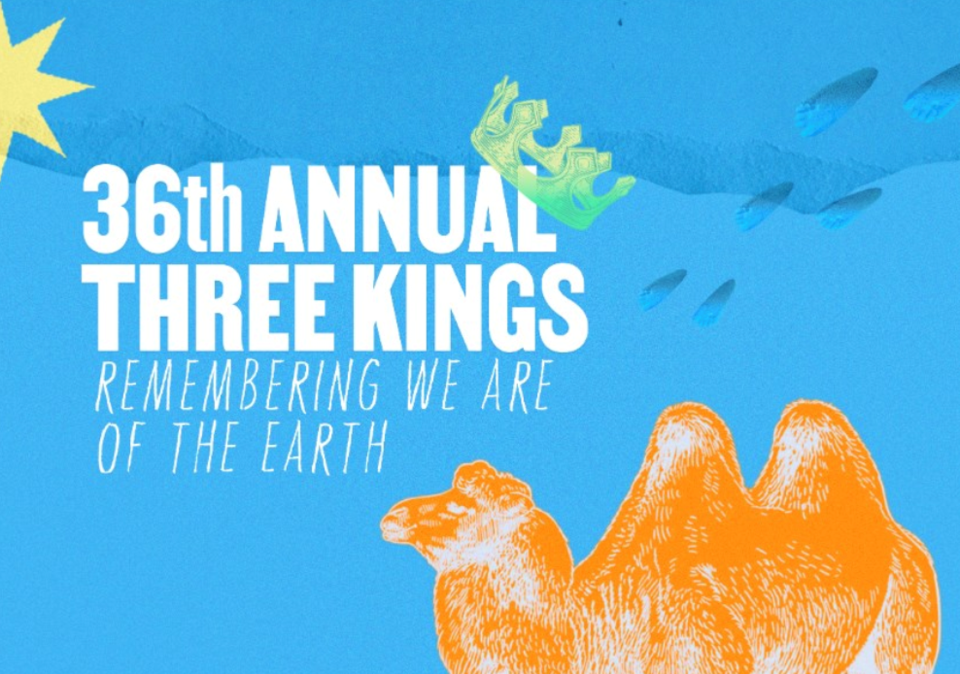 This year, through its theme of "Remembering We Are of the Earth," the organization will bring audience members into an immersive theater experience following the pilgrimage of the three kings through the terrains of our planet.
---
WHAT: Shows at Brooklyn Oldest Comedy Club!
WHERE: EastVille Comedy Club, 487 Atlantic Ave., Brooklyn, NY
WHEN: Jan. 13, 8:00pm-10:00pm
PRICE: $10-$25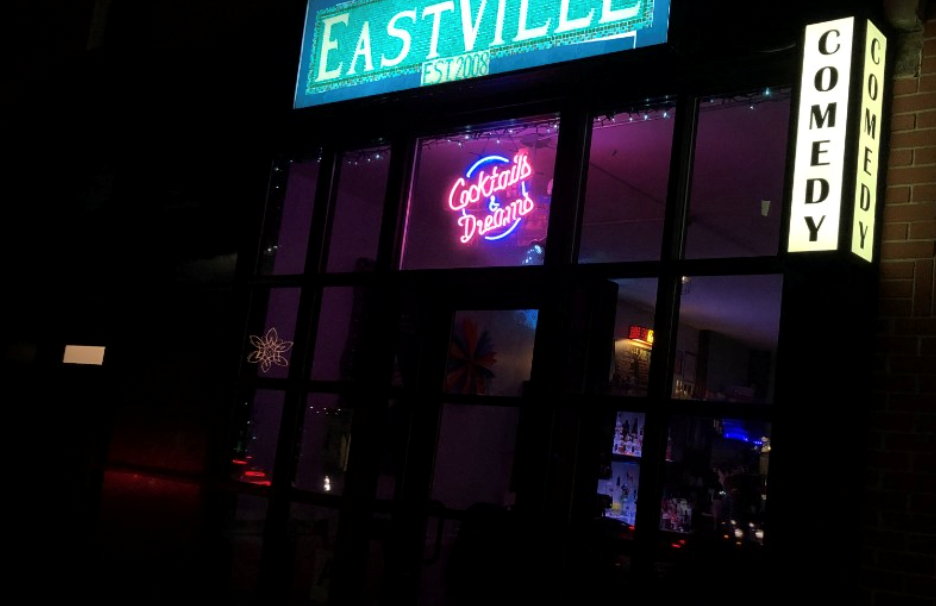 Laughs, specialty-crafted cocktails and homemade popcorn and candy sound pretty good. Eastville is the oldest bonafide comedy club in the entire borough of Brooklyn, and better yet, there is no drink minimum. EastVille is a 120-seat comedy club located right by the Barclays Center, and downtown Brooklyn's nightlife district. The lineup includes Matt Pavich, Phoebe Robinson, Patrick Schroeder, Brian Jian and Janeane Garofalo.
---
WHAT: Hip hop, reggaeton and more at Lot45
WHERE: Lot45, 411 Troutman Street Brooklyn, NY 11237
WHEN: Jan. 13, 10:00pm-4:00am
PRICE: Free before 11:00pm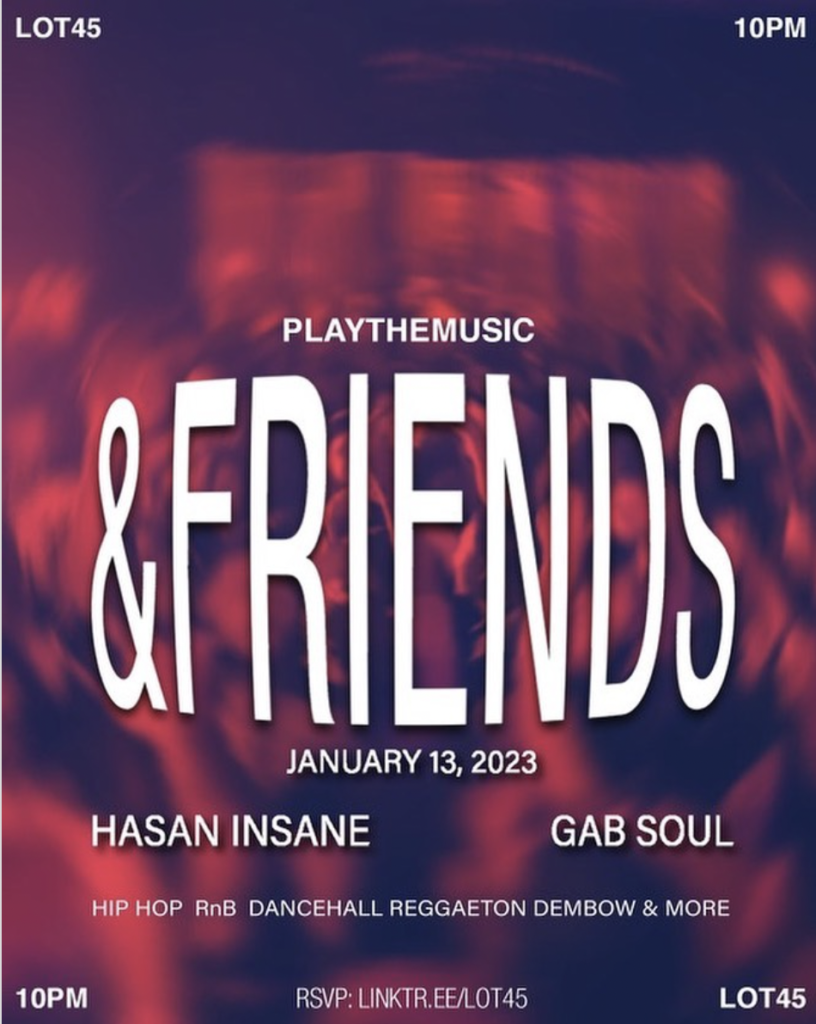 Roaming Brooklyn party, "&Friends," will be turning up in Bushwick at Lot45 with Hasan Insane and Gab Soul. Grab a friend and get down to hip hop, RnB, dancehall, reggaeton, dembow and more. Hosted by Play the Music.
---
SATURDAY
WHAT: NYC WINTER JAZZFEST BROOKLYN MARATHON
WH RE: Various venues in Williamsburg, Brooklyn, NY
WHEN: Jan. 14, 6:00pm-3:00am
PRICE: $65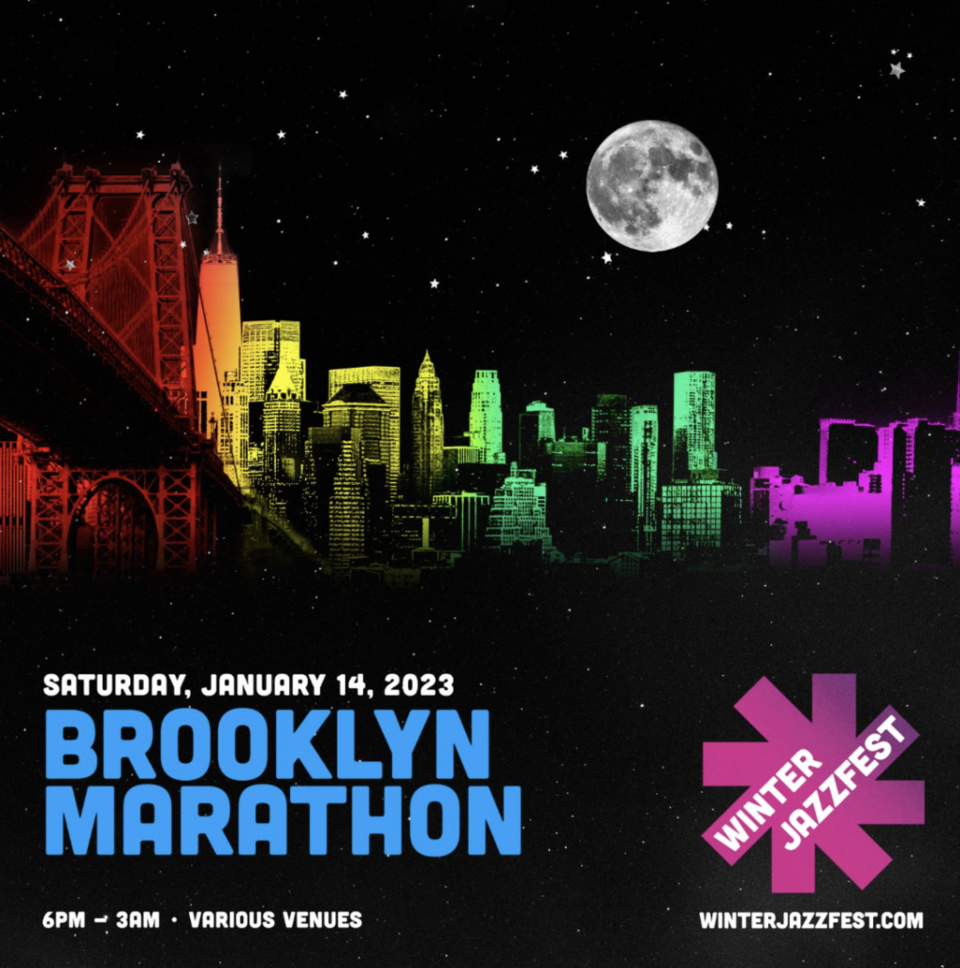 Winter Jazzfest is popping off in Williamsburg at seven different venues, all Friday night long. Soulful, funky, face-meltingly good, genre-bending jazz groups, DJs and soloists with influences from all over the world will be gracing stages at the Opera House, Brooklyn Bowl, National Sawdust, Baby's All Right, Superior Ingredients, Club Curious and Loove Labs. The future of jazz is here, and it's in Brooklyn. Click here for more info.
---
WHAT: Celebrate Martin Luther King Jr. at the Brooklyn Children's Museum
WHERE: Brooklyn Children's Museum, 145 Brooklyn Ave., Brooklyn, NY
WHEN: Jan. 14, 10:00am-5:00pm
PRICE: $13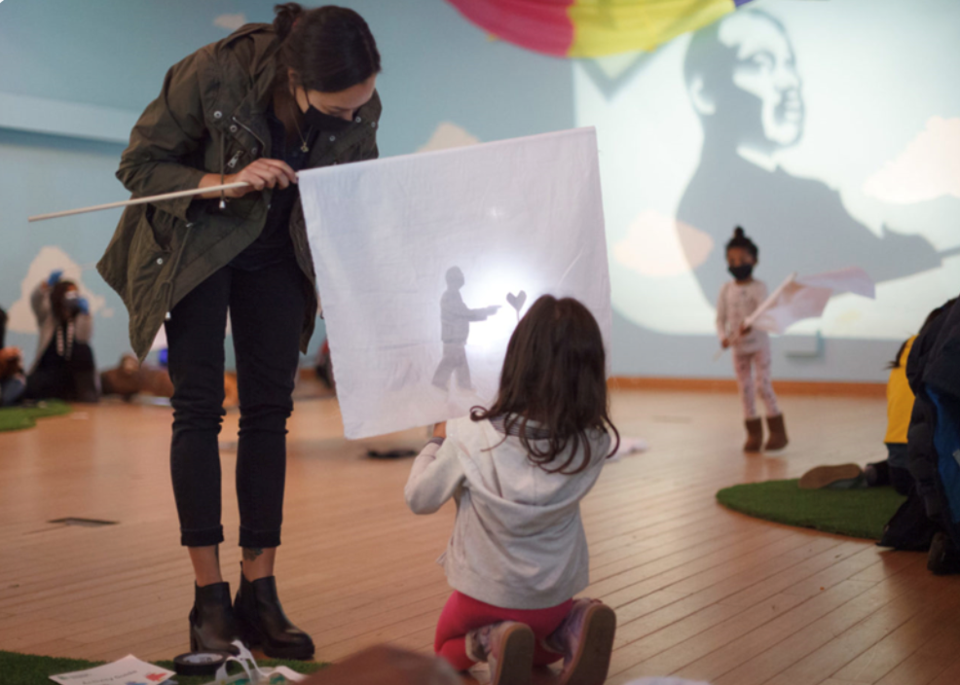 Join the Brooklyn Children's Museum to celebrate the life and legacy of civil rights leader Dr. Martin Luther King Jr. through interactive performances, protest marches, community art programs, and volunteer projects.
Each day features shadow puppet performances and puppet-making with Nehprii Ameni, poster-making and protest marching with Brooklyn-based musician Fyütch, and creating a community dream cloud in BCM's ColorLab art studio.
---
WHAT: Supersonic Brit Pop and British Indie Dance Party
WHERE: Saint Vitus, 1120 Manhattan Ave., Brooklyn, NY
WHEN: Jan. 14, 11:00pm-4:00am
PRICE: $17.55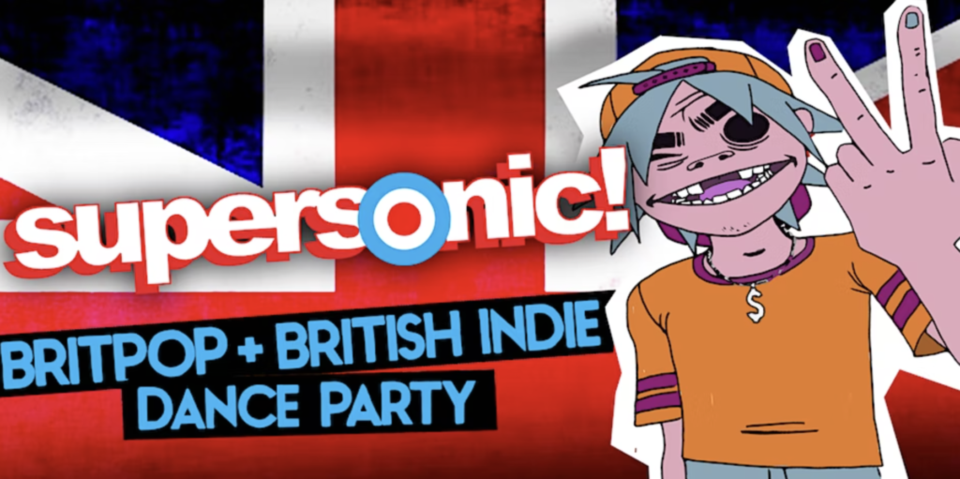 The authentically British Nick Marc (of Tiswas) will be keeping his upper lip truly stiff as he spins the bitter sweet symphonies of Gorillaz, The 1975, Radiohead, Florence and The Machine and more.
SUNDAY
WHAT: Coloring Lessons Party at Nowadays
WHERE: Nowadays, 56-06 Cooper Ave.
WHEN: Jan. 15, 5:00pm-late
PRICE: $28.10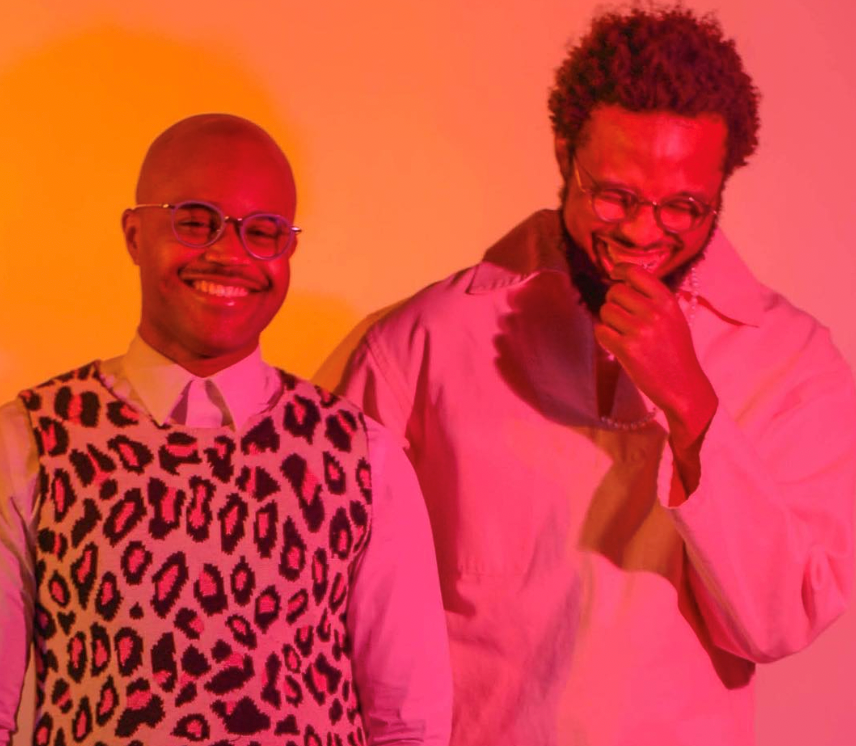 Coloring Lessons, a roaming party by the Lot Radio duo Musclecars, blends the sounds of disco and house music. The event will return to Nowadays, the verdant, foggy warehouse on the border of Bushwick and Ridgewood. The party will feature local DJ Timmy Regisford. It's an all-night rave, but don't worry — Monday is a federal holiday.
---
WHAT: BagelFest Winter Games
WHERE: City Point, 445 Albee Square West, Brooklyn, NY
WHEN: Jan. 15, 9:30-2:00pm
PRICE: $49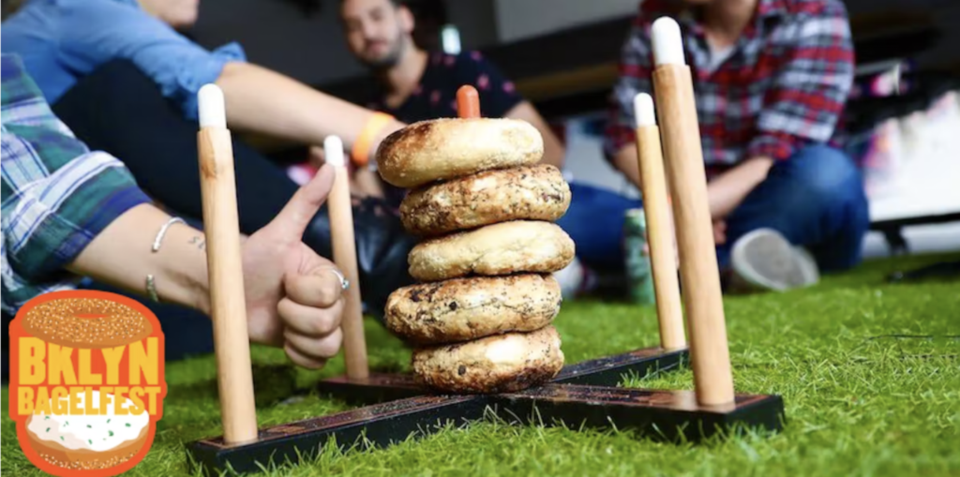 Get ready, Brooklyn! Celebrate National Bagel Day at the BagelFests' BKLYN Winter Games: where eating is a competitive sport and noshing is a group activity. The event will include the marquis Bagel Eating Contest, and other bagel-themed competitions including a Bagel Rolling contest, Team Bagel Relay as well as a Bagel Flight Brunch.
For the big day, BagelFest and iconic bagel brand Bagel Boss are teaming up to put on the 2023 Bagel Eating Contest, in which contestants compete to see who can eat the most Bagel Boss plain bagels in 5 minutes, with the winner receiving a $500 cash prize and a baker's dozen. Attendees can expect a curated bagel flight inspired by the olympic rings.
---
WHAT: Sunday Art: Lunar New Year Celebration
WHERE: Brooklyn Museum, Beaux-Arts Court, 3rd Floor, 200 Eastern Pkwy., Brooklyn, NY
WHEN: Jan. 15, 2:00pm–4:00pm
PRICE: Free with museum admission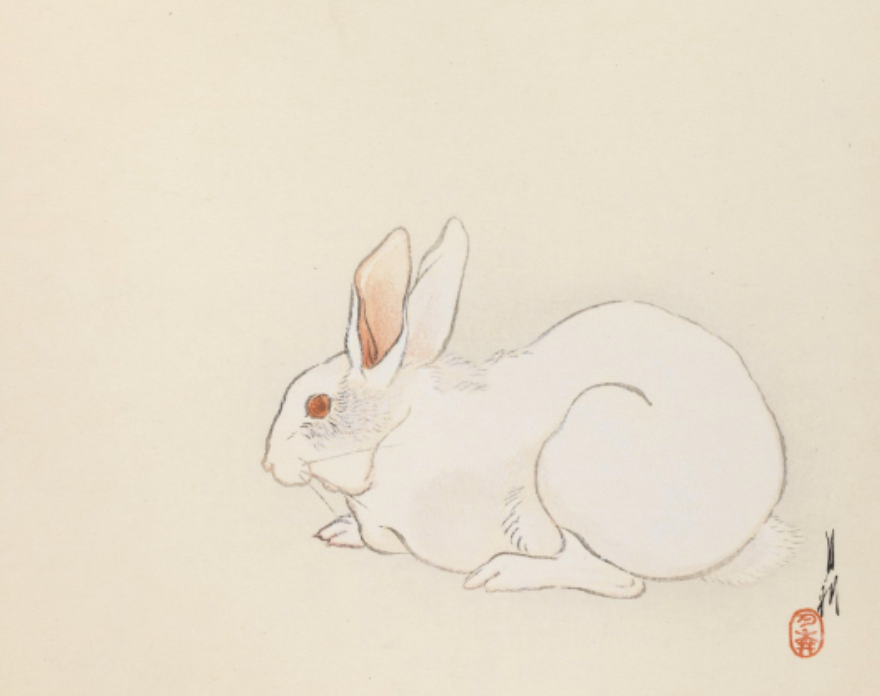 Join the Brooklyn Museum in the Beaux-Arts Court and create artwork inspired by its collection. Then, enjoy a Lion Dance performance by the New York Chinese FreeMasons Athletic Club. Free with Museum admission.
---
MONDAY
WHAT: MLK Day of Service in Prospect Park
WHERE: Prospect Park Alliance, 95 Prospect Park West, Brooklyn, NY
WHEN: Jan. 16, 10:00am-1:00pm
PRICE: Free
Join Prospect Park Alliance to commemorate Dr. Martin Luther King Jr. with a day of service in Prospect Park. Make a difference on this official day of giving back to honor Dr. King's legacy alongside communities across the country. Join Prospect Park Alliance to care for your park by focusing efforts around the Music Pagoda in Brooklyn's Backyard and spreading wood chips, raking leaves, removing litter and more.
---
WHAT: The 37th Annual Brooklyn Tribute to Dr. Martin Luther King, Jr.
WHERE: In-person and virtual, BAM, 30 Lafayette Ave., Brooklyn, NY
WHEN: Jan. 16, 10:30am
PRICE: Free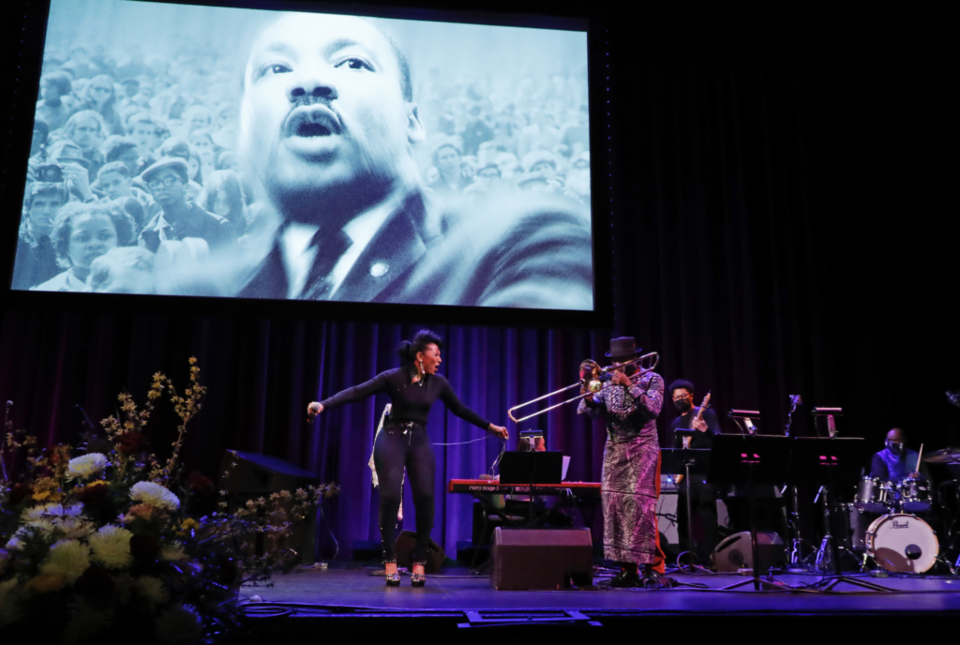 BAM hosts the 37th annual Brooklyn Tribute to Dr. Martin Luther King, Jr. Artists, activists, civic leaders, and community members celebrate Dr. King's life and mission. Nationally recognized civil rights lawyer and law professor Sherrilyn Ifill gives the keynote address. Grammy-nominated performer Allison Russell and Vy Higginsen's award-winning choir Sing Harlem performs. Brooklyn Borough President Antonio Reynoso serves as the master of ceremony.
The largest such gathering in New York City, the annual program encourages us to continue in his radical spirit: relentlessly pressing forward in pursuit of justice — even against the odds — and celebrating the strength and power of community to create change.
---