A group of New York artists are supporting their peers through the struggles of COVID-19 the best way they know how: By using art.
Artists-X-Change (aXc), a new collective formed in the wake of the pandemic, has teamed up with the Brooklyn Arts Council to curate art-filled boxes as a fundraiser for the council.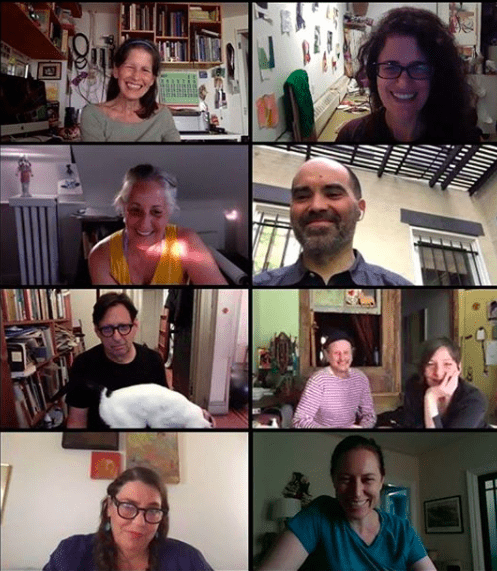 Starting out as a small group of strangers sitting on a Zoom call, artists Ellen Blum, Michael Davis, Jada Fabrizio, Christina Massey, Nina Meledandri, Margot Spindelman and Randall Stoltzfus were determined to find a way to help their peers and mentors get through the pandemic.
"I just had to do something because the pandemic, especially in the beginning, was an incredibly anxiety-filled time," aXc founder and member Michael Davis said.
"Nobody really knew what was going on or how to deal with it, but we could all see a tsunami coming when everything got shut down. My main impulse was just to do something instead of sitting down and fretting. It's as simple as that."
He said the group members found each other on Facebook with the shared goal of helping those who received little help elsewhere, with artists often freelancing and getting little support. They spent hours envisioning how to help art organizations and artists facing the growing insecurities posed by lockdown. Working with the Brooklyn Arts Council made sense given its reach and established connections to artists, Davis said.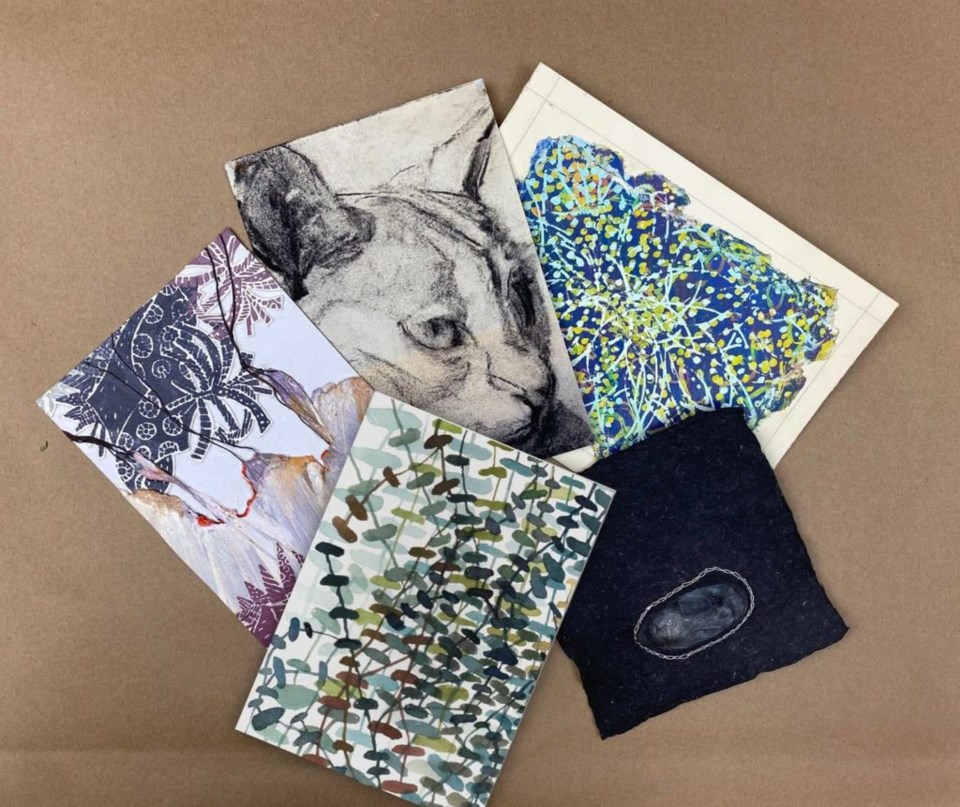 Through the council's 2020 Mutual Aid Art Sale, the collective has launched the BoX Project where people are able to donate to the council and receive an art-filled box in return. To receive a box, donations must be $1000 or more. Aims of the BoX Project, Edition 1 were to remove the stress of fundraising from a small organization in need of funds, while giving donors an incentive with the beautiful gift.
"We were really ambitious in the beginning," aXc member Margot Spindelman said. "We thought we were going to make 50 boxes with ten pieces of art in each one and we are going to have tons of artists to give us lots of work."
But aXc hit a stumbling block concluding it was not the right time to ask anyone to donate their art for free, and ended up donating a majority of their own artworks. The group has curated 20 boxes each containing five original small artworks done by aXc founders and invited collaborators, including 4heads founders Nix Laemmle and Jack Robinson.
The funds from the boxes will be distributed by Brooklyn Arts Council according to the organization's criteria. For information, visit Brooklyn Arts Council.