The upcoming exhibition features over 200 works by graphic artist M.C. Escher who is world-renowned for his optic puzzles that play with concepts of infinity, reflection, symmetry and perspective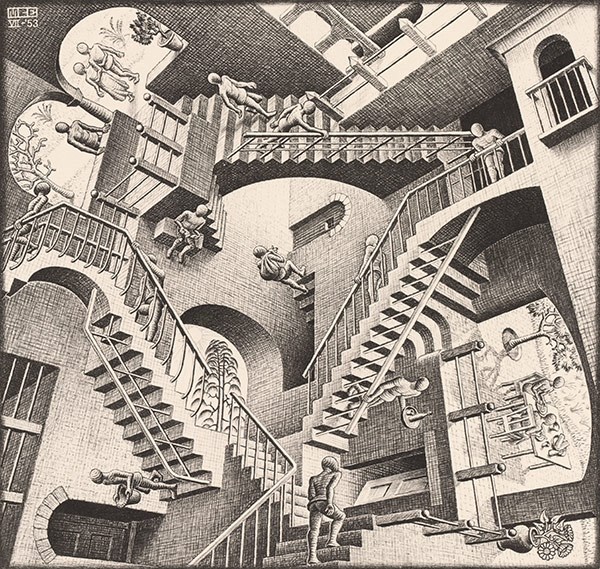 The largest exhibition of iconic graphic artist M.C. Escher ever presented in the United States is coming to Brooklyn. Escher.The Exhibition & Experience will feature over 200 works, from early nature and landscape works from the 1920s to his explorations of infinity from the 1960s, and will be on view from June 8, 2018, through February 3, 2019, at Industry City.
"Escher was a singular artistic visionary, whose works still beguile and entrance wherever they are seen," said curators Mark Veldhuysen and Federico Giudiceandrea. "We are thrilled to bring this exhibition to New York and to expose new audiences, young and old, to an artist whose vast influence can be felt throughout the spectrum of contemporary culture."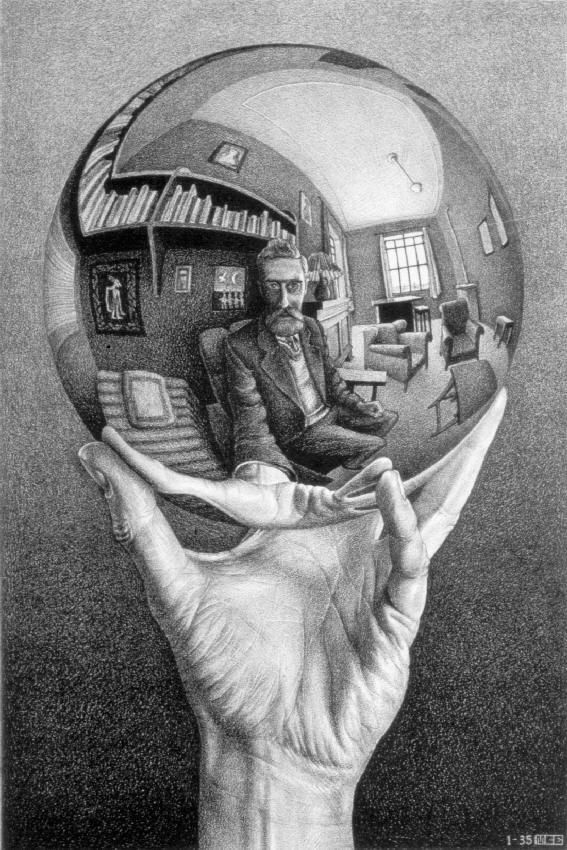 Maurits Cornelis Escher, world-renowned for his mathematically inspired art, depicted nature, landscapes and buildings and explored concepts of infinity, reflection, symmetry and perspective. The mind-bending artist who used to say that "wonder is the salt of the Earth," has broadened the imaginations and perspectives of generations of art lovers, through works in which everything is connected: science, nature, analytical rigor and aesthetic beauty.
The exhibition features some of Escher's most iconic and recognizable masterpieces, including Hand with Reflecting Sphere, Relativity, Belvedere, Eye, Metamorphosis, Day and Night, and Waterfall.
In addition to his works, the exhibition will also include scientific experiments, play areas and educational resources that will help visitors of all ages to understand the impossible perspectives and seemingly irreconcilable universes created by Escher. Among these special installations will be photo booths constructed to emulate Escher's hypnotic environments. Visitors will be able to photograph themselves "inside" the worlds of M.C. Escher such as the Relativity Room, which turns normal size and scale on its head, and the Infinity Room, in which visitors can see their reflection seemingly into infinity.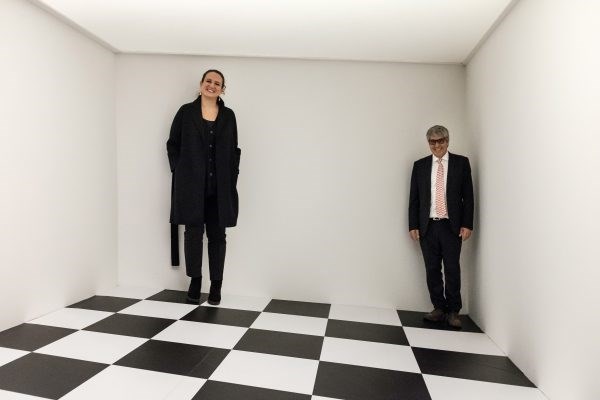 Escher. The Exhibition and Experience is produced and organized by Arthemisia in collaboration with the M.C. Escher Foundation and curated by Mark Veldhuysen, a 30-year veteran curator of the M.C. Escher Foundation Collection, and Federico Giudiceandrea, one of the world's foremost collectors of and experts on the art of M.C. Escher.
Escher. The Exhibition and Experience
When: June 8, 2018 - February 3, 2019
Where: Industry City, 34 34th Street, Building 6, Brooklyn NY 11232
How much: Children $6 | Youth $13 | Adult $20 | Reduced $15 (seniors 65+, military personnel)