Bed-Stuy resident and award-winning poet/soul singer Tai Allen is on a mission-- a mission to not only show how art imitates life but, also, how it can serve as life's sustenance.
In his first first full-length book of narrative poetry, "The High x The Low," Allen explores the highs and lows of everyday life, accompanied by "The High x The Mighty," an album that is the soundtrack to his tome.
"The book is exploring life from different angles of change-- from losing someone, to dealing with the police, to falling in love... Almost any idea I could think of is based around the idea of change," said Allen. "So no matter how you ebb and flow in life, you will have to deal with change across the board."
Both the book and album are due for release February 2016. But the first single off of the album, entitled, "Go Groove (Cadillac x Beemer)" is available now on Bandcamp. Produced by Suede Jenkins, "Go Groove" is a mid-tempo love song that features the boom-bap of hip-hop, the melody of classic 70s soul music and the lyrical approach of blues.
"Go Groove is about what it means to fall in love during a chaotic time - and the highs and lows that come with it," said Allen. "It causes you to consider all the things that can happen to interrupt love and friendships. It also shows how this love thing is beyond complete understanding, but is completely understood."
Allen, who is also the creative director of Arts + Craft, a creative services company, said he has built his team and entire career around a concept that many in the creative field either fail to consider or find hard to accept, which is that art can serve as more than inspiration: Art can and should be a product.
"I've been able to build a career around not just selling records but also teaching critical thinking," said Allen. "We always have a community angle to it, so my art is part of my activism used to generate money to put back into the community."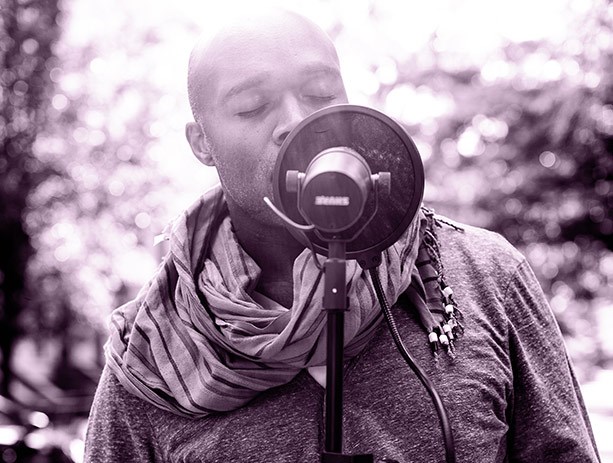 For example, he mentioned, at upcoming performances in Greensboro and Durham, North Carolina, Allen and his band will follow up each show with workshops for high schoolers, teaching students how to leverage their own creativity and artistry as a product.
"Everyone can't be Beyonce," said Allen, "but there is a middle class to all of this. So why can't you get paid to do your art? You need to know how to handle your business to make art and still earn a living.
"I'm just another product and the product is art, and when I started thinking that way, I was able to generate money and everything else. I'm trying to show other people how to do the same thing."
From matters of the heart, to community organizing, to larger discussions on surviving change, The High x The Low and its soundtrack, The High x The Mighty, together serve as Allen's next big opus, his latest and greatest product.
You can taste of sample of what's to come from The High x The Mighty with the single "Go Groove" here.