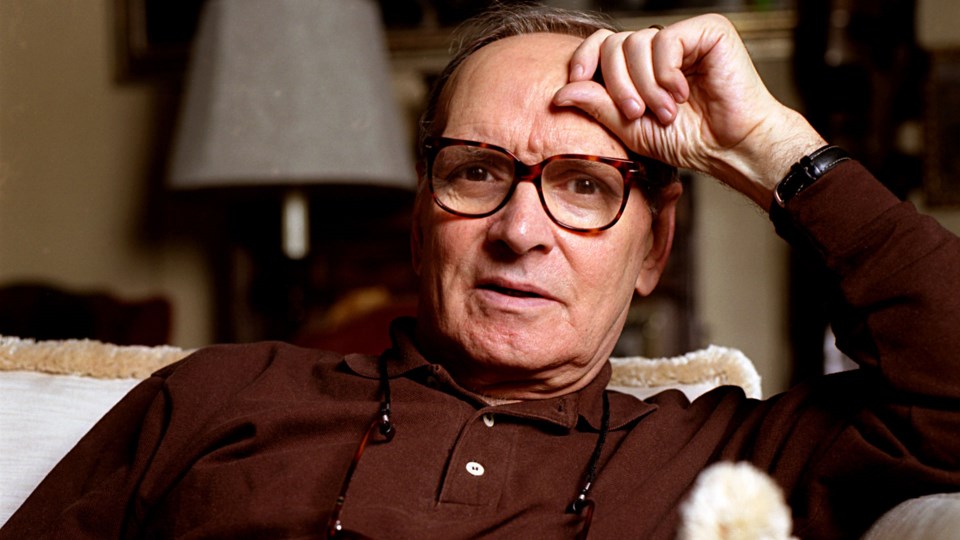 Legendary composer Ennio Morricone will perform in Brooklyn for the first time ever, and New York for the first time since 2007 on March 23, at 7:00pm, at Barclays Center, located at 620 Atlantic Ave, Brooklyn, NY.
Born in Rome in 1928, Ennio Morricone started his film-composing career in 1961 with Il Federale, directed by Luciano Salce. Morricone's scores for Sergio Leone's westerns launched him to worldwide fame. Morricone's distinctive, ornate orchestrations—flutes, whistles, and sound effects—elevated Sergio Leone's spaghetti westerns to iconic status.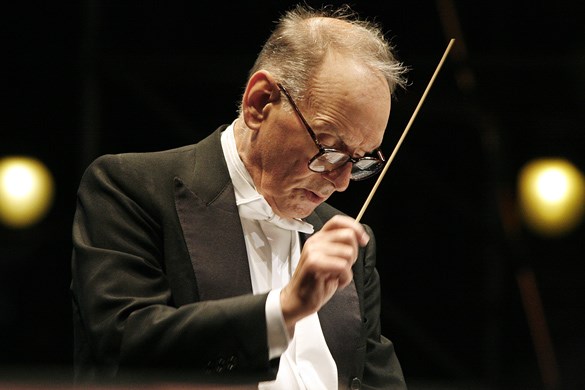 Since that time, Morricone has composed music for films by directors including Pedro Almodóvar, Warren Beatty, Bernardo Bertolucci, Brian De Palma, Roland Joffé, Adrian Lyne, Giuliano Montaldo, Pier Paolo Pasolini, Roman Polanski, Gillo Pontecorvo, Oliver Stone, Giuseppe Tornatore, Margarethe Von Trotta, Henry Verneuil, and Lina Wertmuller.
In 2007, Morricone received the honorary award from the Academy of Motion Pictures Arts and Sciences for his "magnificent and multifaceted contributions to the art of film music."
He has been nominated for five Academy Awards; inducted into the Grammy Hall of Fame for the soundtrack album of The Good The Bad and the Ugly; won Grammy Awards for the soundtracks to Once Upon a Time in the West and The Untouchables; won Golden Globe awards for his scores for The Mission and 1900; the ASCAP lifetime achievement award; the career achievement award from the Film Music Society; and has to his credit 27 Gold and six Platinum records.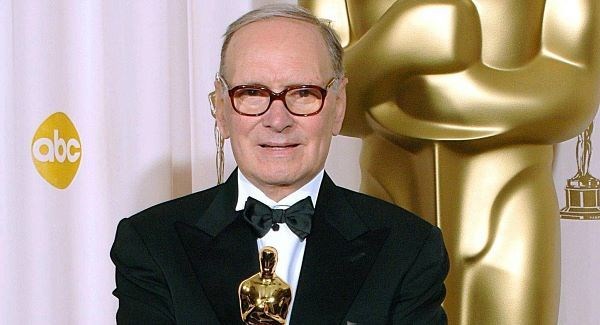 Tickets, which begin at $75, are available atwww.ticketmaster.com or by 800.745.3000. Barclays Center is 11217.
Also, with Morricone set to take the podium at the Barclays Center, BAMcinématek pays tribute to his extraordinarily prolific career with a four-film series (The Music of Morricone, Mar 20—22) featuring Leone's Once Upon a Time in the West (1968), John Carpenter's The Thing (1982), Roland Joffé's The Mission (1986), and Gillo Pontecorvo's The Battle of Algiers(1966).
And on Saturday, March 22 at 5:30pm, Morricone will make a rare in-person appearance at BAMcinématek to introduce a screening of Once Upon a Time in the West.
BAM Rose Cinemas is located at 30 Lafayette Ave., Brooklyn. General admission: $18, BAM Cinema Club members: $13 (Movie Moguls free).