"The Dog, The Night and The Knife," a dystopian play about the selfishness of relationships by German playwright Marius von Mayenburg, will make its U.S. debut on Friday, March 15, at Fort Greene's Irondale Theater.
Presented by award-winning production company J.U.S.T. Toys, and led by renowned director Yuri Kordonsky, the play tells the bizarre story of "M," a woman who gets lost on her way home in a nameless town where time mysteriously comes to a standstill. Trying to make it to the next morning, M, equipped with a knife, has to fight for her survival through a nightmarish world of shape-shifting, blood-thirsty strangers and canines who are trying to eat her alive.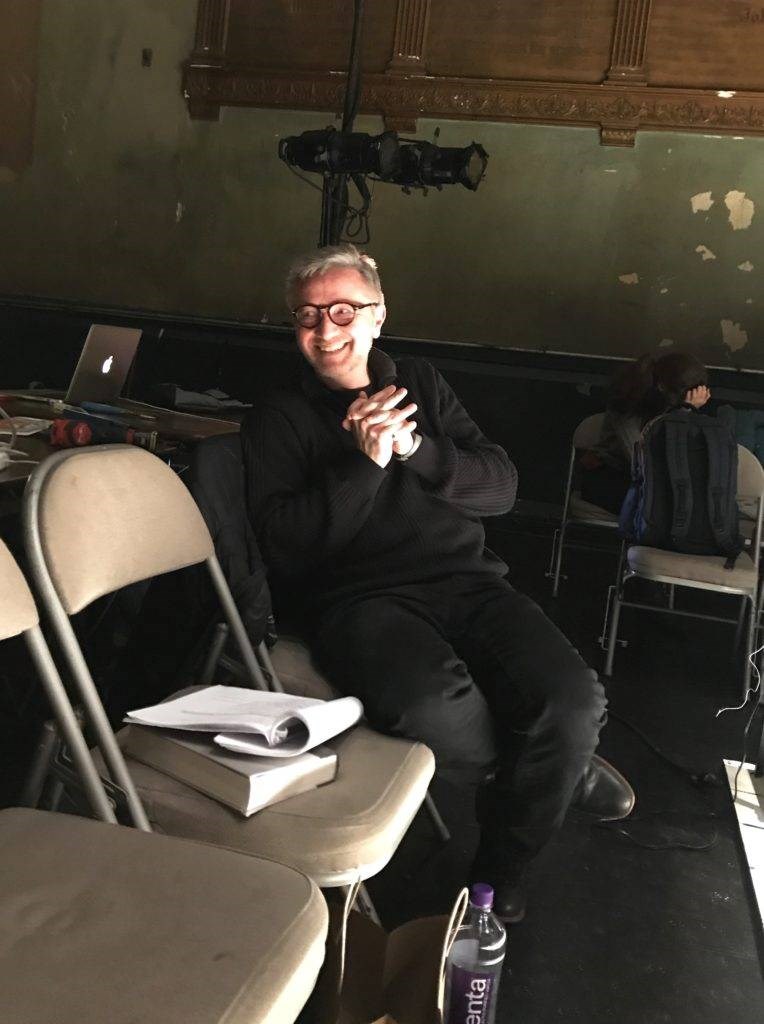 As M is attempting to make sense of this absurd and hallucinatory world, she realizes that the creatures' bloodthirst is a hunger for love, a desire to possess. In that bizarre town, "I want you" becomes "I want to eat you," and a lover quickly becomes prey, literally.
"At the core of the play, there is quite a simple question that we should be asking ourselves every day in any love relationship: 'How much are we willing to give, and how much do we want to take?'"explained Kordonsky. "It teaches us to think about giving rather than taking in relationships."
M comes to that realization when she meets the character "Younger Sister." Haunted by the same demons of destruction and greed, Younger Sister discovers an unfamiliar feeling towards M: the idea of selfless love. In a world where everyone is hungry, could a genuine heart-to-heart connection be the path to safety?
"If you're just hungry for the flesh, the material, then what is feeding your heart," said actress and producer Julia Ubrankovics, who plays M. "The conflict comes from realizing that you might be hungry to get something, but the happiness and well-being of the other person are more important."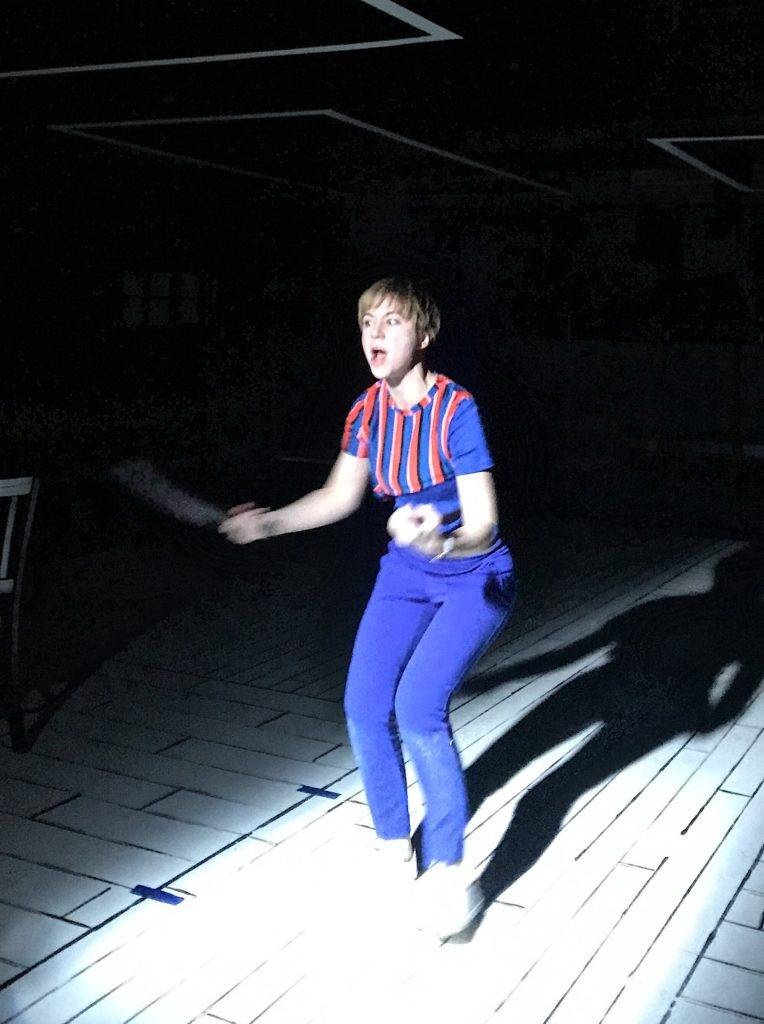 Performed by an ensemble of three who play more than ten different roles, the actors use the expression of movement and vocal techniques, as well as music, light and simple props to bring the complex and gory plot to life in metaphoric ways.
The play may leave viewers unsettled and confused, at times, and that is intentional, explained actress and producer Tunde Skovran who plays Younger Sister. It should prompt them to wrestle with ideas of trust versus safety, logic versus emotion, dream versus reality and immortality versus murder, she said.
"This play with all its twists and bloodshed is surprising, shocking, disturbing, yet beautiful and fascinating," said Skovran. "We use these elements to take the audience members out of their comfort zone, to get them engaged and thinking."
The Dog, The Night and The Knife is an ongoing contradiction between the struggle for power and the need for connection, with a generous amount of humor, she added.
That humor also came to light when the team chose Irondale, a former church, as the location for the play's U.S. premiere.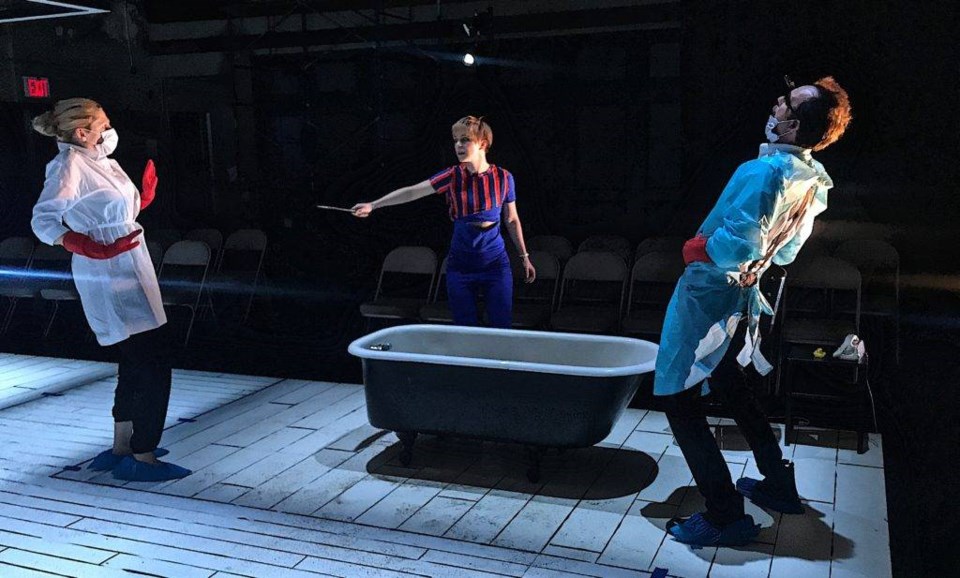 "The show is about killing, sins and greed, the selfishness and weakness of humans. And we are performing it in this former, beautiful church, surrounded by frescos of saints," Skovran laughed.
And she believes a diverse and inquisitive community like Brooklyn, set in a fast-paced, always moving, always hungry city like New York, is just the right audience to share this play with -- before they take it overseas to Europe.
"The question is," said Skrovan, "how do you find real moments of human connection in this city that always seems hungry for more?"
The Dog, The Night and The Knife will be running from Friday, March 15, through Saturday, April 6. Performances will take place on Mondays, and Wednesdays through Saturdays, at 7:30pm. Tickets are $30 and available here.