In Brooklyn Director Eric Rivas' new film Duke of New York, the plot sees a Chinese-American actor trying to fight his way off a movie set after discovering the producer is a racist who wants to see him dead.
It's a movie about making a movie. And the premise is out there. But the Coney Island-born director is not known for being conventional.
"I definitely think I have a different style," Rivas told BK Reader.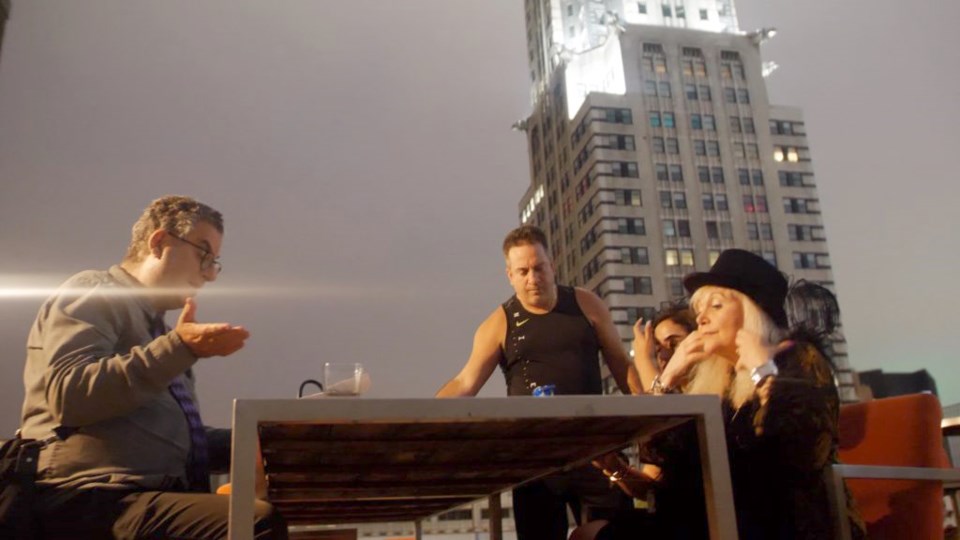 Rivas is also the director of Vamp Bikers (a vampire vs. bikers action film), Ventriloquism Vengeance in Coney (a dad avenging his daughter's death), and is currently working on Enter the Requiem, in which a director (played by Rivas) goes after his girlfriend's rapist.
His latest film stars Chinese-American actor Brian Lau as protagonist Brandon; Ángel Salazar (Scarface, Carlito's Way) and Brooklyn-born actor and journalist Michael Musto as a racist serial-killer producer. Rivas also has a role in the film.
"I said to Michael [Musto], 'I would like for you to play this crazy producer who wants to kill an Asian,'" Rivas explained.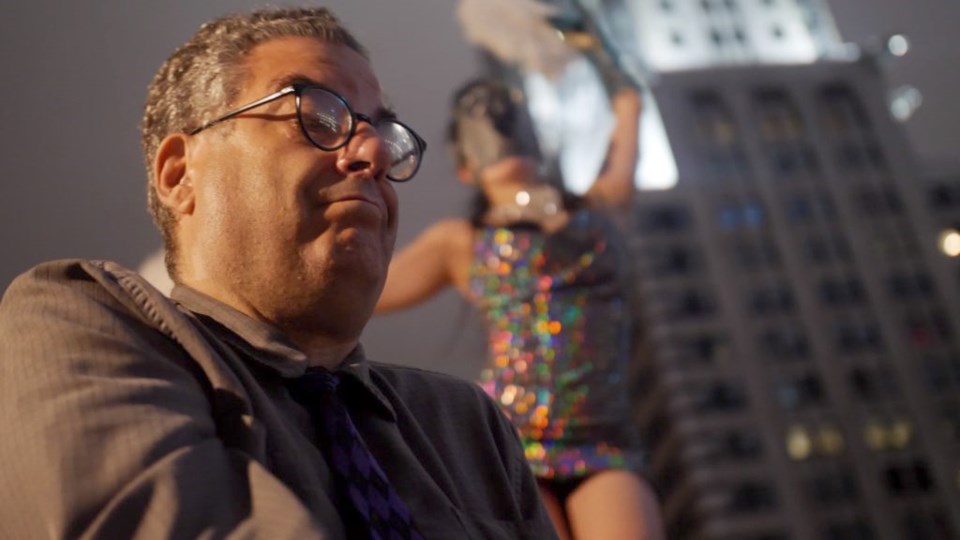 "I think he immediately caught the craziness. He knew right away we're making fun of these people, not glorifying them: I want our main characters to come back and defeat the racists."
Musto has previously worked with Rivas in his Vamp Bikers trilogy, and played a "gay mafioso" in his 2019 drama Japanese Borscht.
"Eric Rivas is a very frisky, adventurous, independent director, he's full of ideas and enthusiasm and he's a terrific director," Musto said in a recent interview.
Musto said Rivas' latest film is a "great commentary against racism and against COVID-era bigotry that has flared up."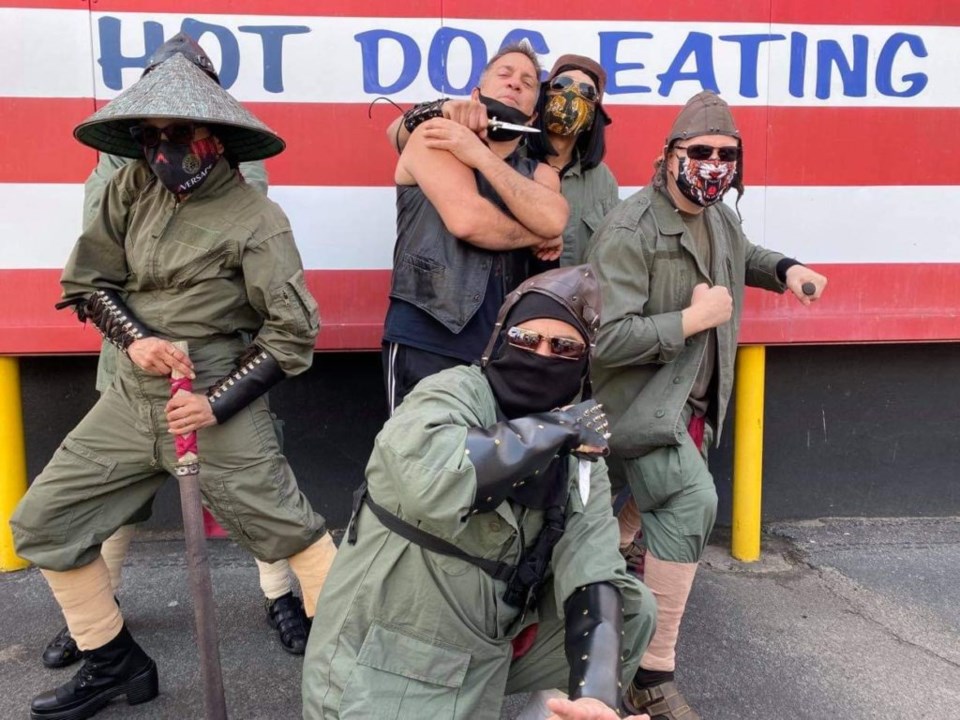 Rivas said he came up with the premise for the film about a decade ago, while thinking about a good role for an acting friend who was very good at martial arts.
Ten years later, seeing the rise in anti-Asian hate and hate crimes amid the pandemic, Rivas decided to make the film and set it during the pandemic.
For Rivas, the film, which pays tribute to 1979 action thriller film The Warriors, aims to turn the tables on the racism protagonist Brandon faces. Whether or not the film is an antidote for anti-Asian racism ... remains up to the viewer.
Many of the scenes were shot during various stages of lockdown, and Duke of New York culminates in a huge fight scene shot on the Coney Island boardwalk.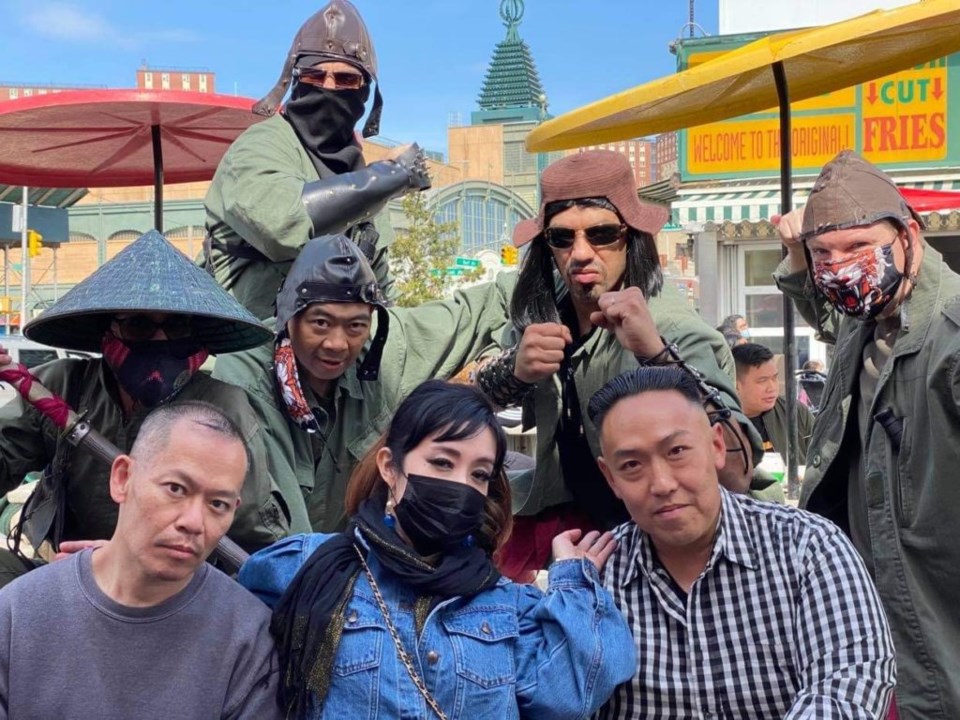 Rivas said the scene was shot at a time when people were just starting to get out and about again. The scene features a bunch of plastic guns, and Rivas said they had a few people complaining as they shot the violent end.
"I was like, we're on a shoestring budget, we don't have all these permits, we can't block off streets.
"But that scene was so beautiful. There was even a point where my main actor broke his plastic gun, and the guys across the street had to replace it from their bag of guns, and I was like, 'The cops will probably be here in three minutes, do you want to finish the scene?"
Luckily for Rivas no cops came and they were able to finish.
Rivas is currently in the process of submitting Duke of New York to festivals, and it has been pre-selected for the DUMBO Film Festival 2022. Many of the scenes take part in DUMBO, Rivas said.
Duke of New York will also be available on Amazon beginning June 21.