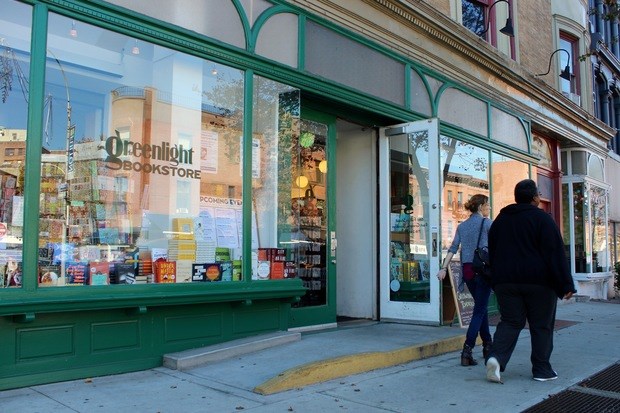 Greenlight Bookstore launched a new reading series featuring immigrant authors on Tuesday, March 7.
To highlight the diversity of the American experiences, authors from Middle Eastern, South Asian and Asian Pacific backgrounds will be taking center stage at both of the Greenlight Bookstore's locations in Fort Greene and Prospect Lefferts Garden.
"We live in a country and in a borough that was built by and thrives because of its immigrants," co-owner Rebecca Fitting shared with DNAinfo. "We wanted to create this reading series because it's vital that as a community and culture, our worldview stays broad, open, supportive and wide."
The bookstore will host at least one literary event each month featuring immigrant writers and the readings will feature a variety of genres including fantasy, short stories and graphic novels.
The series was kicked off with a reading of Mohsin Hamid's newest novel "Exist West," a story about refugees who discover magic portals to other parts of the world.
The series will resume on Tuesday, March 14, 7:30pm at the Prospect - Lefferts Garden store. Author Deepak Unnikrishan will read from his book "Temporary People," a story highlighting the humanitarian tragedy of guest workers in the United Arab Emirates.